Christopher Worrell was arrested by FBI agents and local deputies at his home in Naples, Florida, on Thursday, the Collier County Sheriff's Office said in a statement.
The member of the extremist group was on house arrest awaiting sentencing for assaulting police officers with pepper spray gel during the riot when he took off, prompting an arrest warrant.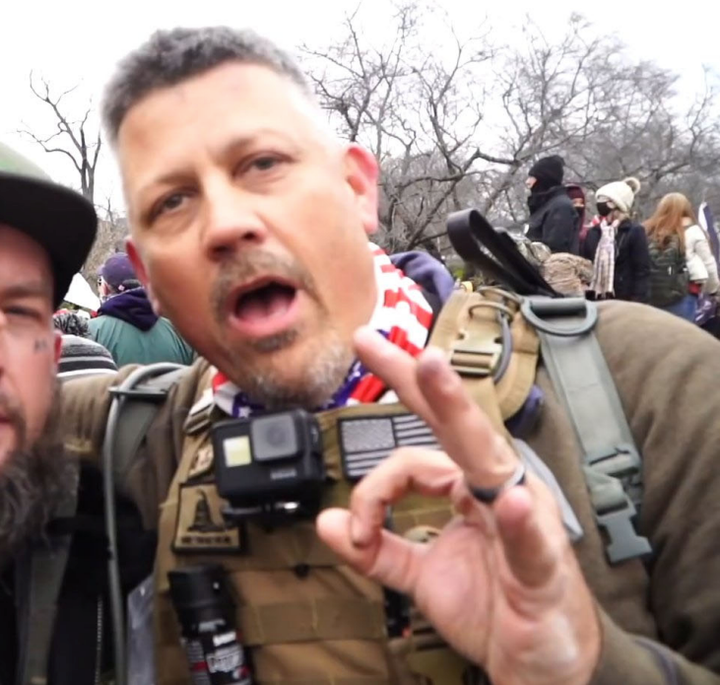 Worrell was found guilty in May on multiple charges related to the riot. Prosecutors asked a judge to sentence him to 14 years. Worrell, who denied the charges, called himself a "political prisoner" and claimed his civil rights were being violated.
He was allowed to await sentencing on house arrest after being diagnosed with non-Hodgkin's lymphoma and also contracting COVID-19 during his time in jail, the Naples Daily News previously reported.
In addition, a federal judge determined that Worrell's medical care for a broken hand had been egregiously delayed while he was jailed in Washington, and held D.C. jail officials in contempt of court.
An attorney listed as representing Worrell did not immediately respond to requests for comment Friday.
A spokesperson for the U.S. Attorney's Office in Washington told HuffPost on Friday that prosecutors were "evaluating the situation."
Support HuffPost
The Stakes Have Never Been Higher
Popular in the Community