We all have a voice. A voice that allows us to speak our minds, to let people know who we are. A voice that empowers us to find like-minded others. A voice that creates bonds, that sets us free, that enables us to express ourselves. We all have a voice, but not all of us can use it.
Imagine, for a moment, not being able to shout. To only be able to whisper, in the dark, in secret. Chedino could only whisper. She, like thousands of other African women, lives in a world of forced silence. Using her voice would lead to abuse, intimidation and violence.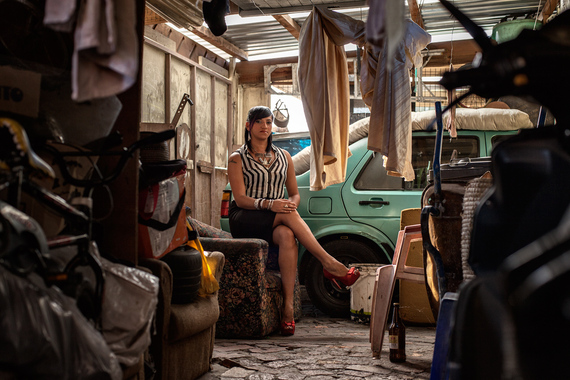 When I sat down to write this, I realized that I have done a lot of talking in the past months. I have talked about my hopes and my creative process, talked about my experiences. I have told my story. But in the end, my work is not about me. It's about the many African women who cannot speak for themselves, or who are not heard. So that is why, in this post, I will try to tell Chedino's story, as she would want it to be told. I hope you find it as inspiring as I do.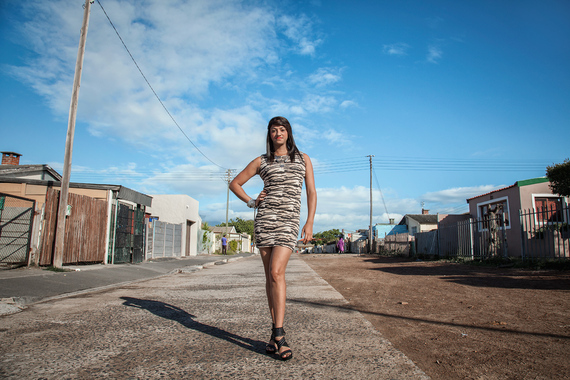 Chedino was born on the 2nd of July in Mowbray, Cape Town, South Africa. For her, growing up was a lot more difficult than it was for normal boys, as she had to live two lives: in public she was Ricardo, in private she was Chedino. Only after graduating high school, was Chedino, for the first time, able to be herself, to shake off the "normal boy."
Hoping to build a life for herself as a woman, Chedino enrolled at a local university. But even there she found that she had to hide her true self, to the point where she ended up reverting back to "the boy she never was." It seemed that no matter where she went, society refused to see her as a straight woman, although she looked, felt and acted that way.
After university, Chedino was faced with a difficult choice. She could either conform to how society saw her: a gay man, or she could live how she wanted to and risk alienation, exposing herself once again to discrimination. Chedino chose the latter.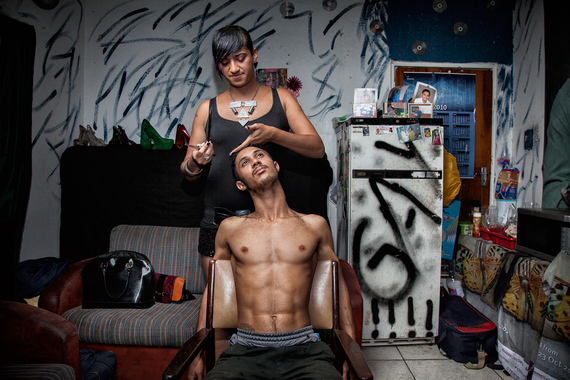 Initially, the only people who supported Chedino were her family, which is unusual in the townships and suburbs of South Africa, as the fear of a families 'contamination' by a transgender relative often results in women like Chedino being cast out. Over the years, and together with a tight knit group of like-minded friends, Chedino has managed to build a relatively safe world for herself. But she is not and probably never will be completely free of discrimination, which can take on many, frustrating forms.
For example, if you cannot afford sex assignment surgery, you are placed on a waiting list, which, at 20-25 years, is so discouraging that many decide to simply give up. Chedino has been waiting for her surgery for 17 years.
But she refuses to put her life on hold while she waits, and has become something of an activist in the meantime. Chedino is a member of 'Divas in Cabaret': a group of transgenders and fem gays who perform songs by Whitney Houston, Gladys Knight, Diana Ross in clubs and bars throughout Cape Town's suburbs. She also regularly takes part in beauty pageants like Miss Temptation, and organizes Miss Gay Calendar. All in the hope of engaging with her community and slowly but surely breaking down barriers.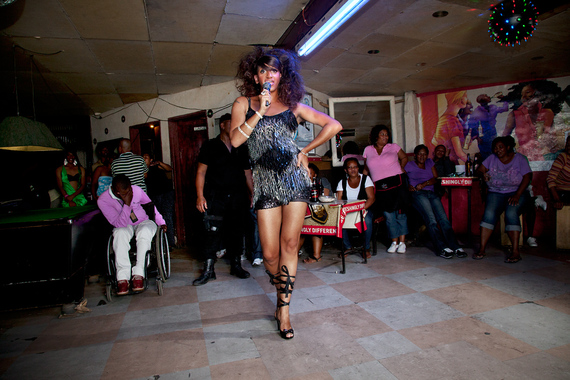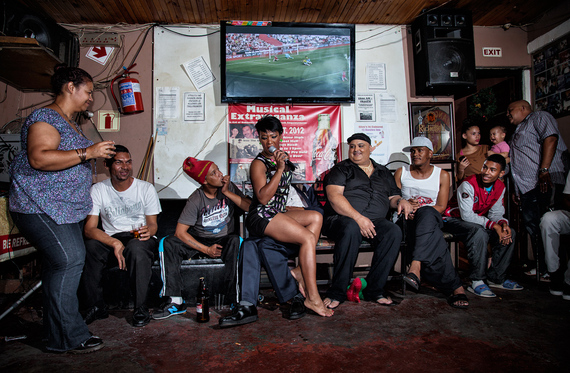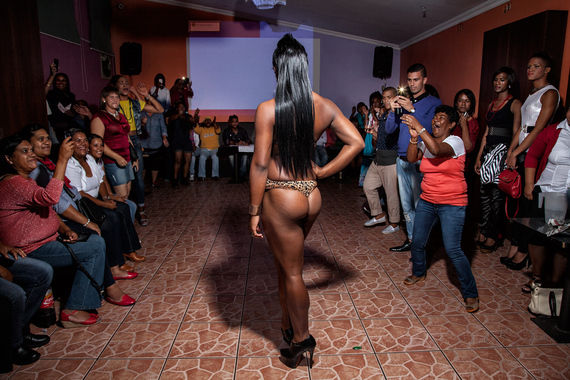 And that's not all. Chedino has decided to get on with her personal life as well, regardless of her sex reassignment surgery prospects. She recently got engaged to her boyfriend Keagan.
For me, Chedino is the epitome of bravery: exchanging an unbearable life for an uncertain one. But it is not Chedino's bravery that will eventually set her free, it's her patience.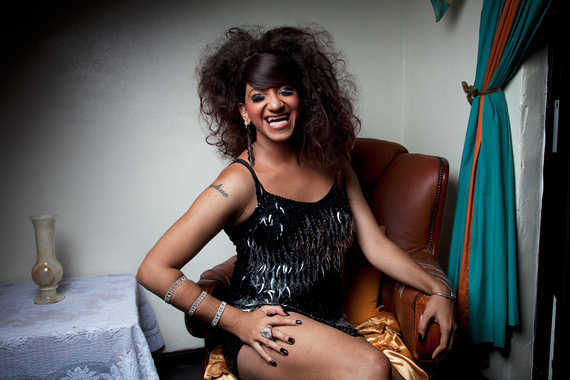 Click here to see all images of my Chedino & Family series.
REAL LIFE. REAL NEWS. REAL VOICES.
Help us tell more of the stories that matter from voices that too often remain unheard.