Once called the "Beehive of Industry" Providence, RI fell hard during the Great Depression only to be hit even harder by a devastating 1938 Hurricane. Deep in decline by the 1970s, city officials decided to take action, uncovering downtown rivers that were buried beneath roads and embracing a passionate artistic community spirit. Emerging as a culinary and tourism hotspot, there are many ways to explore this vibrant city.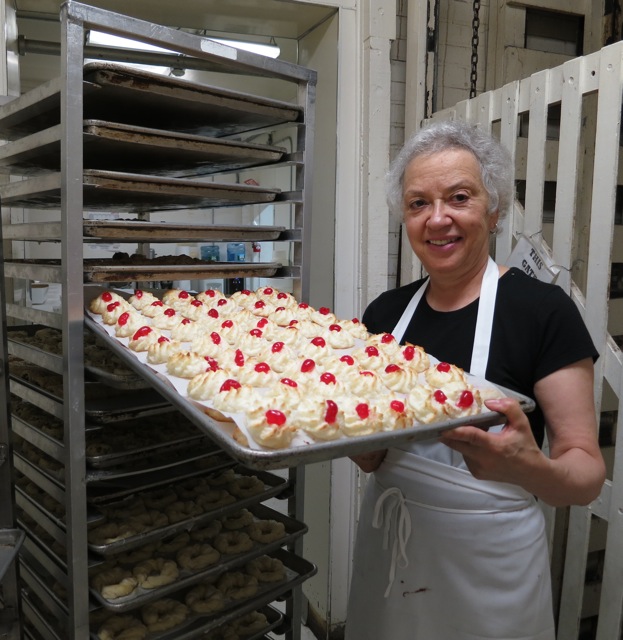 Savoring Federal Hill with Cindy Salvato. On the three-hour gut-busting walking tour of Federal Hill -- the Little Italy of Providence -- Cindy Salvato, certified executive pastry chef, offers tutorials in selecting the best pasta, olive oil and cheese as she expounds upon the history of this immigrant enclave. Enjoy an Antipasto plate bursting with dried Italian meats and cheeses sourced from local farms at Roma, stop in to Tony's Colonial, Venda Ravioli, Venda Bar Pizzeria (the only Government of Italy DOP Certified Pizzeria in town) and Scialo Brothers Bakery along with other exceptional shops and restaurants on Federal Hill. Save your appetite; this tour fills you up with information and great Italian food. Saturdays in season 9am-12, $50 pp.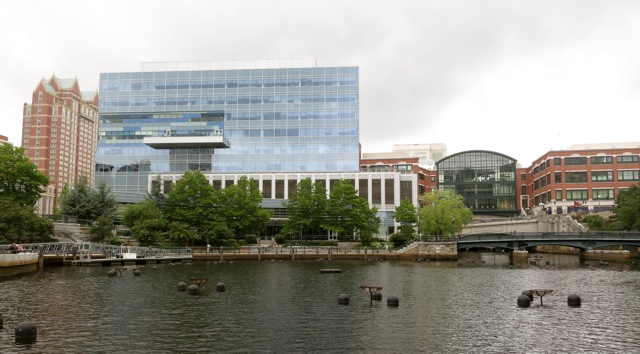 Captain Tom's Providence River Boat Company Tours. No, you are not in Venice. Travel through the urban rivers of Providence, through the hurricane barriers and out into Providence Harbor while Captain Tom McGinn offers up commentary about the history of the Providence waterfront on this enthralling small-boat tour. Special Waterfire Tours are only $20, and take you within arms reach of the bonfires -- a very special perspective.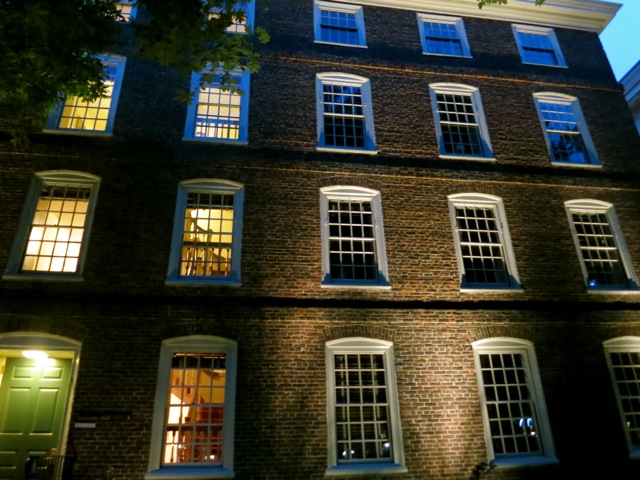 Providence Ghost Tours. Beginning at the Roger Williams Statue in Prospect Terrace Park (photo-op alert; spectacular city overviews at sunset), your guide weaves together dramatic tales of RISD and Brown dorm hauntings, unexplained deaths and sightings with Providence history. Find out where and why a horseshoe impression remains on the stairs of a former Revolutionary War hospital now a university dorm and which lovers promised to "arise from their graves and mingle" at 4:30pm each evening. 8pm in Summer, 7pm Sept-Nov. every night in season (check calendar), $15 pp.
Original Rhode Island Charter at the State House. New this summer (2013), a climate controlled pocket museum within the State House tells the story of how this wilderness became a hotbed of religious freedom. Filled with artifacts and documents leading up to the establishment of Rhode Island as a colony, the piece de resistance is the original Rhode Island 1663 Charter signed by King Charles II himself. State House open to the public weekdays 8:30-4:30, free.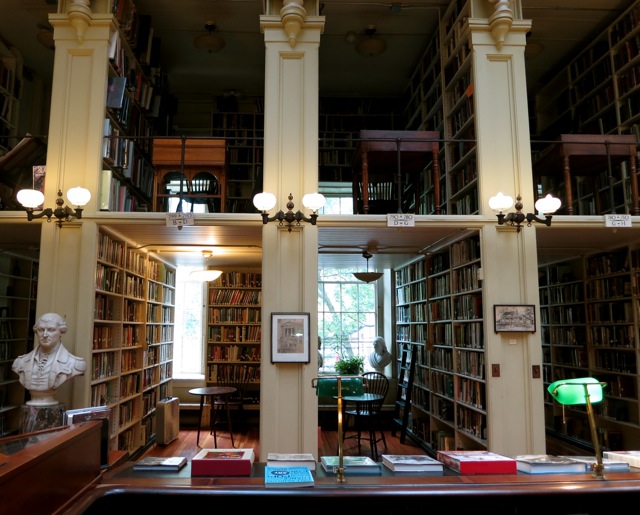 Providence Athenaeum. Edgar Allen Poe courted his ladylove Sara Helen Whitman among the stacks of this Greek Revival, member supported library. Built in 1838, and filled floor to ceiling with books rare and pulp, the Athenaeum is a city treasure. Take the self-guided "Raven Tour" ("follow the ravens") to find stories about Poe, about the building itself and original handwritten cards in the still-functioning card catalog.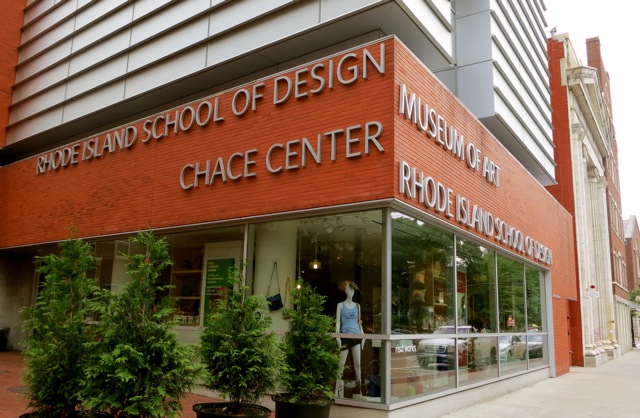 RISD Museum. Though the college itself is known for forward-thinking design, the RISD art museum looks as far back as antiquity. You'll find an Egyptian mummy lying by its sarcophagus, medieval cherub, landscape and religious oils, Greek urns all the way up to Matisse, Cézanne, Warhol, and Koons among 86,000 objects and artifacts. Open Tues to Sun 10am-5pm, $12 adults $3 kids.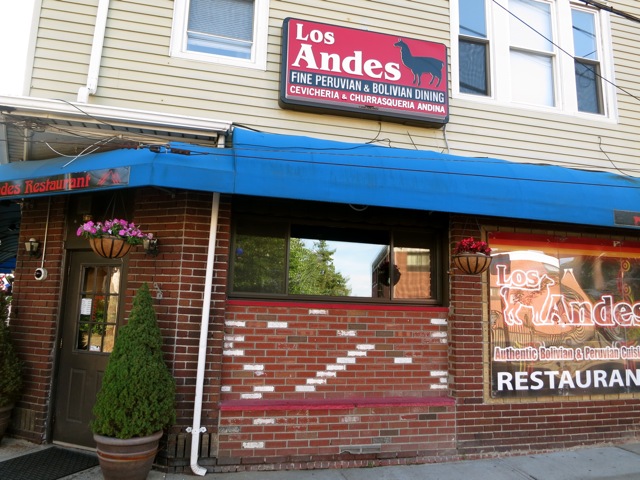 Have Dinner at Los Andes. Talented owners, young brothers Omar and Cesin Curi, know how to get people into the door of this nondescript off-the-beaten path restaurant. With waitstaff dressed in white button down Oxford shirts and ties, Los Andes dishes up innovative Peruvian/Bolivian cuisine with Italian and Japanese influences. The signature Ceviche Martini, a humongous martini glass packed with citrus-snappy calamari, mussels, shrimp and fish tidbits, is big enough for two and amazingly priced at $7.95. My favorite? The Envuelto Pollo -- an ambrosial amalgamation of chicken breast, roasted red peppers, spinach, mushrooms, creamy cheese, rolled and coated in seasoned Ritz Crackers $13.95.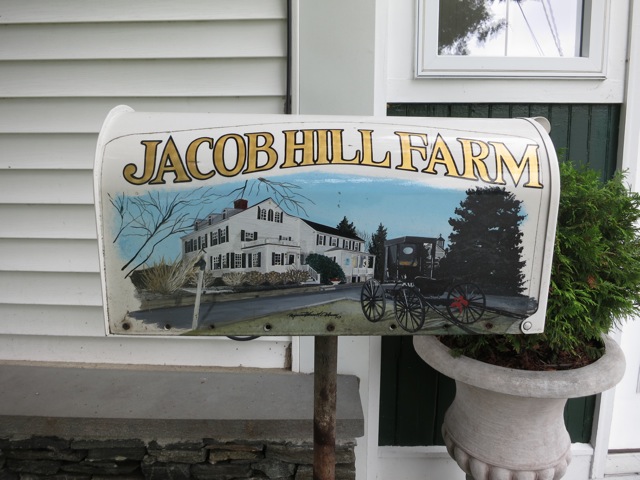 Stay at Jacob Hill Inn. Listed on the Select Registry, Jacob Hill Inn is a mere four miles from downtown Providence, but a world away. Bill and Elenora Rezek have lovingly restored several historic buildings on acerage formerly owned by Gilbert Grosvenor, first editor of National Geographic and "the father of photojournalism." The property is stunning, and though you must drive 10 minutes into Providence for dinner (Elenora will give you directions to all great restaurants), you might feel compelled to hang out at the pool or play tennis on sultry afternoons. Luxurious antique-filled, eclectic rooms each have a particular charm and include a gourmet breakfast for two. FYI -- though the address reads Seekonk, MA, this should be considered a Providence, RI lodging. Rooms and suites from $180-$460 include free parking, wi-fi, pool, tennis, round the clock soft drinks, welcome cheese plate, gourmet breakfast.
Stay at Christopher Dodge House. Yes it overlooks the highway, and it is in an "in transition" neighborhood, but stay in a quiet "Prime" room, with 4-poster bed and high ceilings and you'll never know it. Baked treats and tea and coffee round the clock, and a wonderful three-course gourmet breakfast in the morning are included, as is parking.
For more recommendations about what to see and where to eat in Providence, RI and elsewhere in the Northeast, check out GetawayMavens.com.
Related