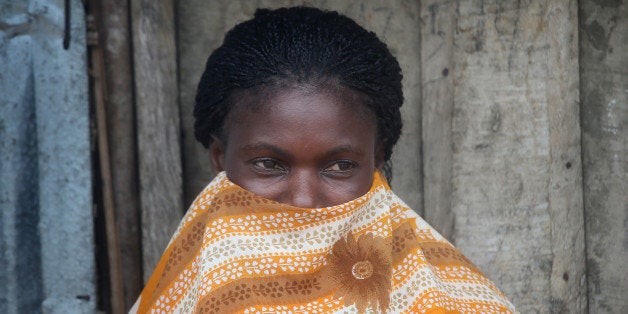 Today is World Humanitarian Day, a day to commemorate the fallen relief workers who died in the 2003 bombing of the UN headquarters in Baghdad, as well as the thousands of others who have given their lives to help those in need. Last year marked the most violent year for aid organizations in the past decade: 155 relief staff were killed, 171 were injured, and 134 were kidnapped. This is always a sobering day, but is all the more so this year as we mourn the six aid workers just recently murdered in South Sudan and the many health care staff in West Africa who have sacrificed their lives treating those with Ebola.

World Humanitarian Day also gives humanitarians an opportunity to pause and take stock. Reflection is particularly important this year, as the global humanitarian system -- made up of governments, UN agencies, and local and international NGOs -- faces unprecedented challenges. Crises this year in Syria, the Central African Republic, and South Sudan have pushed us all to the limit. And new crises continue to pile on: in just the few weeks from when I began thinking about this article to when I actually sat down to write it, two more major crises -- the Ebola outbreak in West Africa and the horrifying conflict in Iraq -- have jumped onto the world's front pages.

The international humanitarian system hasn't been stretched like this since at least the mid-1990s, when one of the worst genocides in history claimed the lives of an estimated 800,000 people in Rwanda, even as ethnic tensions in the former Yugoslavia exploded into a years-long regional war characterized by mass atrocities and the displacement of millions across the Balkans. But the current challenges are arguably worse; while more than four million people required humanitarian aid during the Bosnian war, more than double that number -- 10 million people -- are currently in need in Syria alone.

In spite of these enormous needs, I see encouraging examples of the progress we have made in the past 20 years. To contend with the unprecedented challenges we face, USAID and its partners across the global humanitarian system are working together to find innovative ways of delivering life-saving assistance to the world's most vulnerable people.
In South Sudan, a country facing one of the most severe food shortages in the world, we have been actively working to mitigate the worst possible scenario of hunger. Advances in famine forecasting over the past two decades have enabled us to spot danger signs and deploy aid earlier, combating severe food insecurity before it can develop into full blown famine. As a result, our partners have been massively scaling up relief efforts to reach the most hard-hit areas by road, river and air. And we are seeing evidence that this preemptive scale up is making a significant difference in decreasing malnutrition rates and other warning signs of potential famine.

The response to Typhoon Haiyan in the Philippines showed the challenges of providing aid amidst massive logistical constraints. But it also showed how lessons learned from past partnerships with military actors improved overall coordination. For years, USAID's Office of U.S. Foreign Disaster Assistance -- the Office I lead -- has honed our mechanisms for engaging the military's unique capabilities in extreme circumstances. During the typhoon, this investment paid off as we were able to clear enormous logistical hurdles and deliver 2,500 tons of critical emergency supplies to areas cut off by the storm.

In the Syria crisis, however, we continue to see remnants of some of the fundamental challenges we faced two decades ago. Conflict rages on without a political solution, while humanitarian needs continue to grow. Though we stand steadfast in our dedication to help the Syrian people, the reality is that no amount of humanitarian assistance will end the fighting. Absent a political solution, the international humanitarian community bumps up against the limits of what aid can achieve in the midst of a war zone.

World Humanitarian Day is also, finally, a day to celebrate the courage and perseverance of all humanitarian workers who continue to work on the front lines at great personal risk to reach the people and places most in need. Despite the unparalleled challenges and obstacles we face while doing our jobs, we honor the sacrifices of those we have lost by continuing to serve the mission for which they courageously gave their lives.
This post is part of a five-part series produced by The Huffington Post, USAID's Office of U.S. Foreign Disaster Assistance, and the NGO alliance InterAction to commemorate World Humanitarian Day. World Humanitarian Day (August 19) honors aid workers who have lost their lives helping the millions of people affected by disasters around the world. This past year has seen four large-scale "Level 3" humanitarian crises -- Syria, Central African Republic (CAR), South Sudan and the Philippines -- that are stretching the capacity of the humanitarian system. To learn more about these crises, visit here. For more information about USAID's Office of Foreign Disaster Assistance, which is celebrating its 50th anniversary this year, visit here; further information on InterAction can be found here. To follow the conversation on Twitter look for #WHD2014.
Popular in the Community