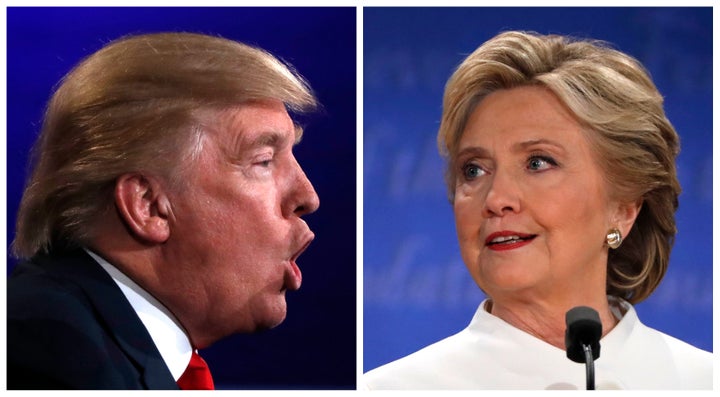 America's religious groups are sharply divided about whether Hillary Clinton or Donald Trump should be the country's next leader.
A Public Religion Research Institute analysis combined data from four independent surveys conducted between Sept. 22 and Oct 17 to see how the preferences of likely voters were linked to their religious affiliation.
It turns out both race and religion are strong indicators of the choice likely voters will be making on November 8.
See the graph below for PRRI's breakdown of the religious vote in this year's elections.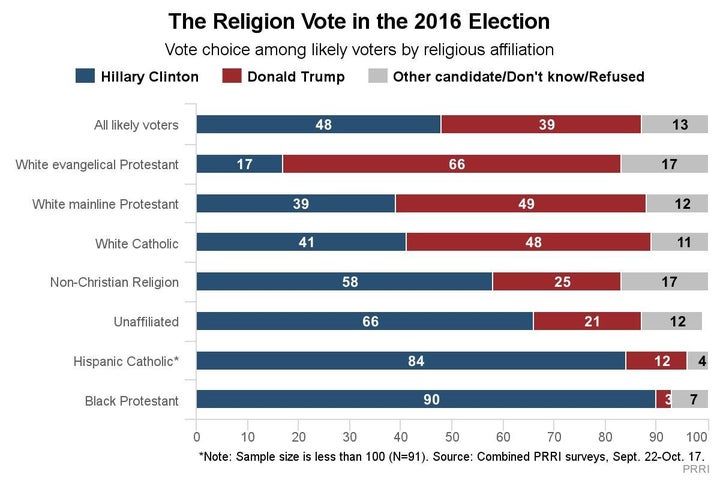 The results suggested that white evangelical Protestants were more likely than any other religious group to say that they were either voting for Trump or leaning towards supporting him.
PRRI reported that Trump is having a tougher time with white mainline Protestants and white Catholics than Mitt Romney did at a similar stage in his 2012 campaign. But Trump still has the lead, with about 49 percent of white mainline Protestant voters and 48 percent of white Catholic voters.
The numbers on Christians got interesting when PRRI factored in Christians of color. Unlike white evangelicals, nonwhite evangelical Protestant voters ― including black, Hispanic, and Asian-Pacific Islander Protestants ― are backing Clinton over Trump by a wide margin (67 percent vs. 24 percent). In addition, Hispanic Catholic voters (84 percent) and black Protestant voters (90 percent) also showed strong support for Clinton.
The Democratic candidate also had the backing of non-Christian voters (58 percent) and unaffiliated voters (66 percent).
Clinton's popularity with Christians of color is reflective of the growing diversity within the evangelical tradition in America. In spite Trump's efforts to court the evangelical vote, many African-American, Latino, Asian-American, and Native-American evangelicals are not convinced.
According to Jim Wallis, founder of the progressive Christian magazine Sojourners, lumping white political conservatives together with these Christians of color "erases the voices of tens of millions of Americans" who may fit the theological definition of evangelical, but who do not support Trump or his bigotry.
"These Christians are victims of a sort of identity theft, as the national conversation conflates them with a narrow demographic of mostly older, politically conservative whites," Wallis wrote in a blog for The Huffington Post.
"This historic moment, in which a diverse new evangelical generation confronts the immoral bigotry of the Trump campaign, is an opportunity to reclaim the true 'evangelical' identity going forward. And that will indeed be 'good news' for us all."
Related
Before You Go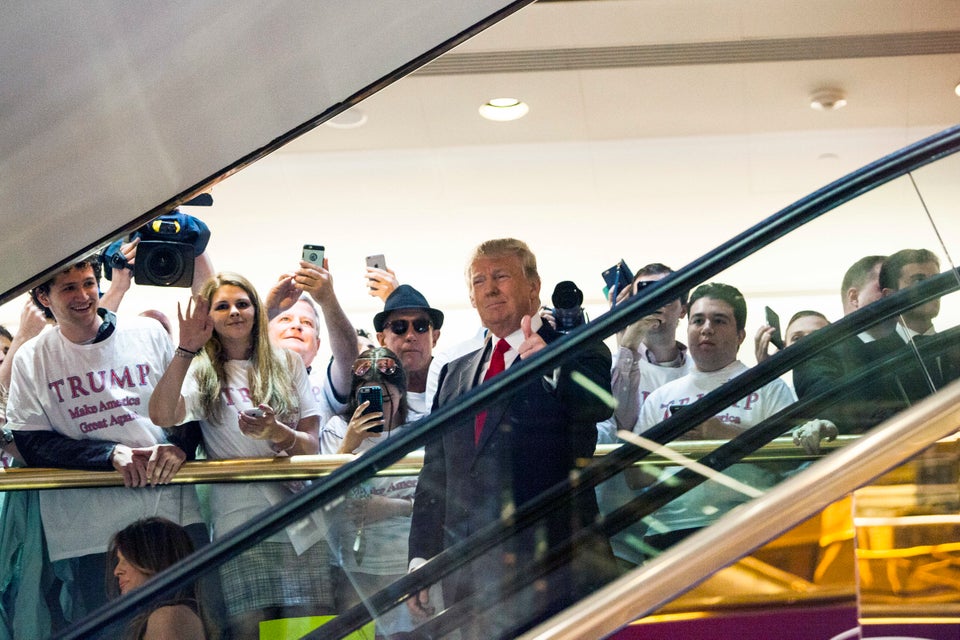 Best 2016 Election Photos
Popular in the Community