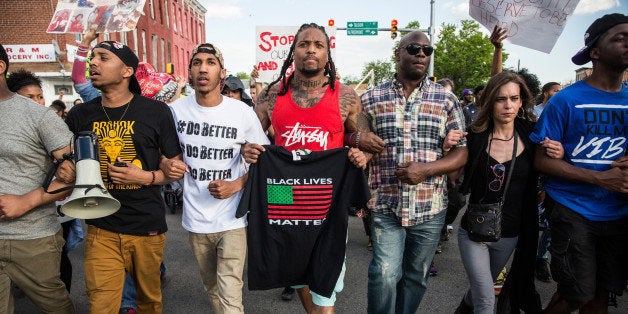 New data shows that news about recent police killings of black men is being received very differently by black and white Americans. And when these differences in perception are measured by religious group, the results are convicting -- particularly for white evangelical Protestants.
According to a report from the Public Religion Research Institute, when white evangelical Protestants heard about Freddie Gray's death in Baltimore police custody, they were more likely than any other religious group to say that it was just an isolated incident.
When asked if they viewed the recent killings of black men by police in Ferguson, New York and Baltimore as "isolated incidents" or "part of a broader problem," close to six in 10 (57 percent) of white evangelical Protestants said the police killings were isolated events. In contrast, 61 percent of unaffiliated Americans and 70 percent of minority Protestants agreed with the statement that the deaths are part of a broader pattern of injustice towards African Americans.
PRRI's "minority Protestant" category includes all non-white Protestants. Black Protestants make up 50 percent of this group, while the rest is a mixture of Latino, Asian Pacific Islanders, and mixed-race Protestants. The researchers lacked the sample size to treat black Protestants as a separate category.
With regard to attitudes about police treatment, 62 percent of white evangelical Protestants said cops treat blacks and white equally. On the other hand, about 75 percent of minority Protestants don't believe police officers treat white and non-white Americans equally.
"There is a clear disconnect between the white evangelical community and black America," Dr. Robert P. Jones, CEO of Public Religion Research Institute, said in a statement.
Shane Claiborne, an evangelical author and activist, said that the results of the PRRI survey were "troubling."
"Many white folks are not even seeing the injustice of police violence and mass incarceration that is a constant threat to the lives of our black and brown brothers and sisters," Claiborne told HuffPost. "Until we see injustice, we cannot have a vision for a world without it."
For Lisa Sharon Harper, Chief Church Engagement Officer at Christian social justice organization Sojourners, the explanation for this disconnect lies in the experiential differences of white and black America. Throughout American history, the law has favored white, male Christians. On the other hand, the law has been used in both the past and the present to ensnare and control black bodies.
This means that evangelical Protestants have much more work to do in terms of recognizing and repenting for the suffering of their black brothers and sisters, Harper said.
"The structure of American Christianity and especially American evangelicalism is such that your church is your tribe," Harper told HuffPost. "From cradle all the way up to seminary, it is extremely possible for white evangelicals and other white Christians to go through life never really having their world view challenged by the world view of people not like them."
The Southern Baptist Convention, America's largest evangelical Protestant denomination, continues to confront its history of racial discrimination. Russell Moore, president of the SBC's public policy arm, has been vocal about his desire to work towards racial reconciliation. He's acknowledged that this work of repentance isn't just for those who have caused harm, but the task of people whose racism is expressed in more subtle and indirect ways.
"It's high time we start listening to our African American brothers and sisters in this country when they tell us they are experiencing a problem," Moore said in a statement after a New York grand jury failed to indict the police officer in the death of Eric Garner.
Interviews for the poll were conducted between April 29 and May 3, 2015. The margin of error is +/- 3.7 percentage points.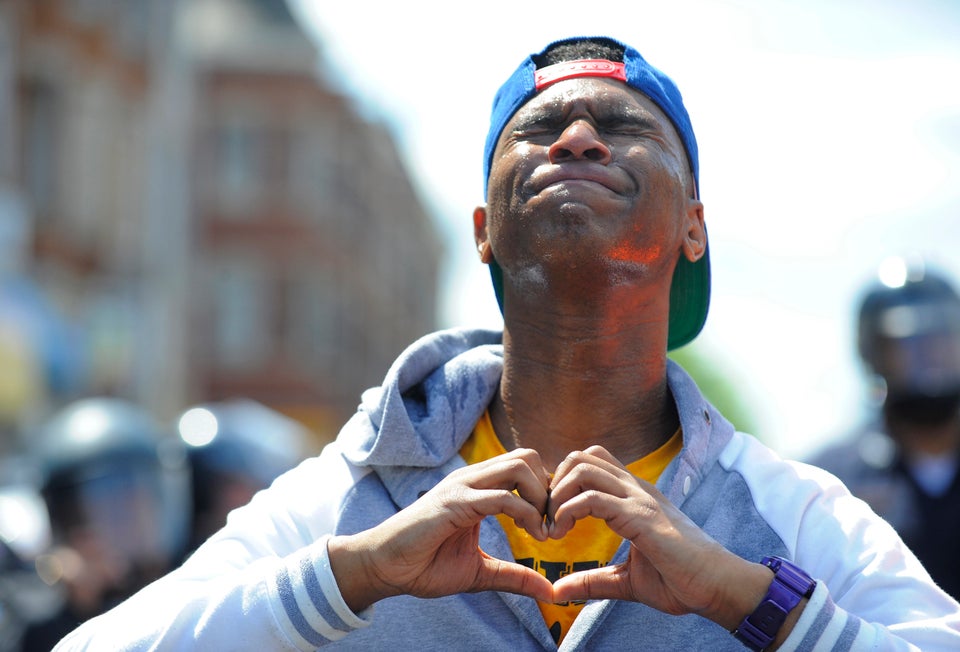 32 Powerful Images From Baltimore
Popular in the Community