Shortly after taking office, Environmental Protection Agency chief Scott Pruitt set out to permanently limit the agency's regulatory power in what he billed as a "Back to Basics" agenda focusing on cleaning up toxic waste and providing safe drinking water ― but not curbing new industrial pollution.
Former administrators warn that it could take anywhere from a few years to three decades for future administrations to restore the EPA to where it was a year ago, before the regulatory rollbacks, mass attrition and budget cuts.
"If [former President Barack] Obama's name is near it ― irrespective of whether it's good, bad or indifferent ― they're undoing it," Christine Todd Whitman, who served as administrator under former President George W. Bush from 2001 to 2003, told HuffPost. "To just mindlessly do it is… mindless. There's no other word for it."
The lasting damage is already significant, and seems likely to get worse. Despite rumors that Pruitt may leave his post early to run for Senate or governor in Oklahoma, his home state, or take over as attorney general if Jeff Sessions steps down, the administrator has plans to ramp up his efforts in 2018. He told The Wall Street Journal this week that his second year would focus on accelerating efforts to remake the agency and speeding up the permitting process.
"There's tremendous opportunity to show really significant results to the American people in a really short time frame," Pruitt said.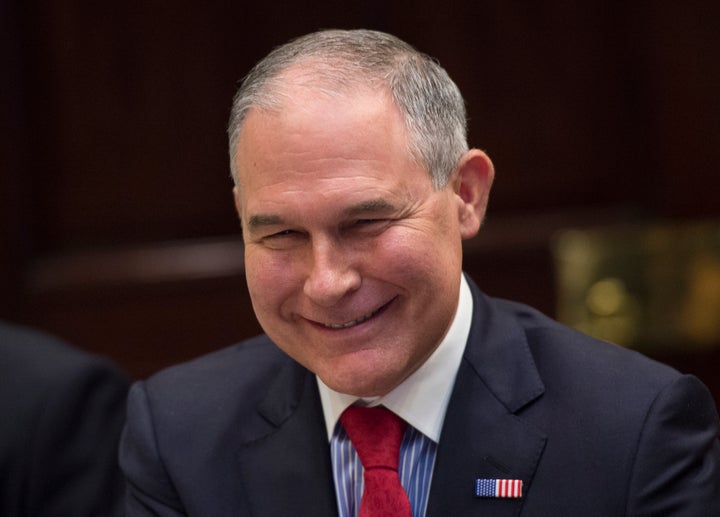 Some of the policies Pruitt has rolled back could be restored. The administrator decided in April not to prohibit a pesticide linked to brain damage, immediately prompting lawsuits that could force the agency to issue a ban anyway. The next EPA chief could ramp up enforcement efforts to make up for the dramatic drop in prosecutions of polluters seen so far under Pruitt. A future head of the agency could also reverse Pruitt's October order barring scientists who receive agency grants from serving on its advisory boards, and could even, in theory, issue a new order to limit the industry-funded researchers now set to dominate the panels.
Yet, Pruitt's swift moves to axe major rules that took decades to craft stands apart from previous Republican efforts to slow new regulatory regimes at the agency.
Take, for example, the EPA's Mercury and Air Toxics Standard, which curbs heavy metal pollution from coal-fired power plants. The rule took over two decades to craft: It began under former President Bill Clinton, was briefly sidelined during the Bush era, and came into effect more than two years ago, under Obama. But, in 2015, the Supreme Court ruled that the EPA had not adequately accounted for the cost of adhering to the regulation, and sent the case back to the D.C. Circuit Court of Appeals. The federal government had been scheduled to defend the rule. Then, in April, Pruitt ordered the agency to "fully review" the findings behind the rule, stoking fears among environmentalists that the new industry-friendly administration was laying the groundwork for a potential repeal.
"Under Pruitt, what they're doing is conscientiously tearing the place down."
Consider, too, the Clean Power Plan. The signature Obama-era climate policy limiting carbon dioxide pollution from power plants and incentivizing renewable energy came out of a policy analysis started in the mid-1990s.
Back then, the Clinton administration drafted what became known as the Cannon memo, arguing that greenhouse gas emissions could be regulated as pollutants under the Clean Air Act. That formed the legal foundation of Massachusetts' landmark Supreme Court victory over the Bush-era EPA in 2007. From there, the Bush administration began writing what became known as the Endangerment Finding ― that greenhouse gases posed a threat to public health and required EPA regulation under the Clean Air Act ― although it never implemented the policy. In 2009, the Obama administration picked up the baton, issuing the Endangerment Finding and, in response to its mandate, drafting the Clean Power Plan. The Supreme Court temporarily blocked the rule in February 2016. Rather than defend or modify that regulation, Pruitt proposed repealing the plan outright in October. He didn't provide an alternative.
Most legal scholars argue that overturning the Endangerment Finding would require Pruitt to prove in court that climate change isn't caused by humans. Still, the hard-line climate change deniers with whom Pruitt has allied himself are calling on the EPA to attempt just that.
If the Clean Power Plan were completely repealed, the next administration at the EPA would have to start from square one, said Carol Browner, who served as EPA administrator under Clinton from 1993 to 2001. She said it could take "20 to 30 years."
The agency suffered from "sort of benign neglect" under Bush, said Browner, but "it wasn't a forced policy."
"Under Pruitt, what they're doing is conscientiously tearing the place down," she said.
The EPA did not respond to a request for comment.
The EPA's dismantling does not rest in Pruitt's hands alone. The Trump administration has proposed slashing the agency's budget by 30 percent ― to a 40-year low of $5.7 billion ― and the Republican-dominated Congress seems ready to make significant cuts. Restoring the agency's capacity in the future will require replenishing its coffers with adequate funding.
"It's just the sheer fact that you'd need a budget to do it," Browner said, referring to the challenge of reversing the damage Pruitt has inflicted.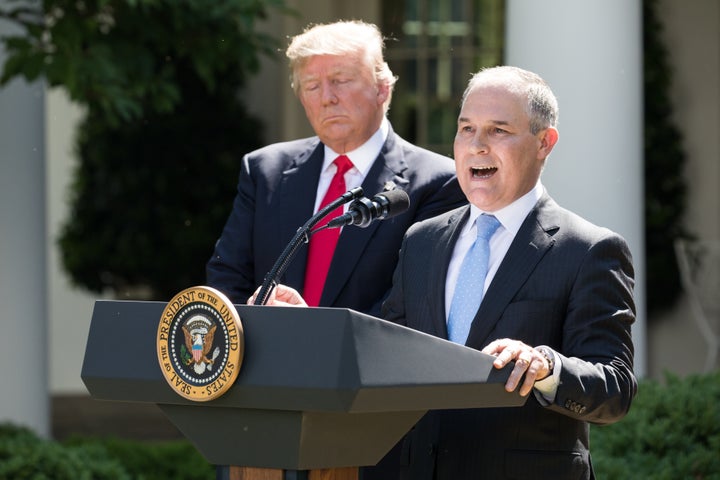 Restaffing the agency after Pruitt could pose a series of challenges. More than 700 personnel have left the EPA over the past year, according to a joint investigation published last month by The New York Times and ProPublica. Of the employees who quit, retired or took buyouts, more than 200 were scientists, and another 96 were environmental protection specialists. The EPA aims to cut staffing by nearly 50 percent ― from 15,000 to less than 8,000 ― by 2021, the agency told the Washington Examiner this month.
"You'd have to convince some of those who have been dismissed to come back," Whitman said. "You'd want some of them to come back and help break in new people so you don't have a complete vacuum of that institutional knowledge."
"We're in grave danger of losing that," she added. "It's a very complicated agency, these regulations are complicated, the rules Congress enacted when they enacted the legislation are very prescriptive."
She warned that it could become harder to attract top young talent in the future if they fear the agency cannot offer stable, long-term careers.
There are other, less tangible potential effects of EPA's pendular approach to regulatory policy and newfound status as a culture war battleground. Pruitt's oft-repeated slogan ― that "regulations ought to make things regular" ― runs amok of his radical agenda to roll back rules that scientists say are necessary to curb pollution, and therefore appear likely to return under future administrations.
Gina McCarthy, the EPA administrator from 2013 to 2017, said Pruitt is creating the exact sort of regulatory confusion for businesses that he railed against.
"The challenge that this administration is posing, and it's certainly not limited to the EPA, is they've created a wealth of uncertainty," McCarthy told HuffPost. "At EPA, it's uncertainties in the business community. Do they ever take rules seriously if every administration undoes everything the prior administration did?"
Before You Go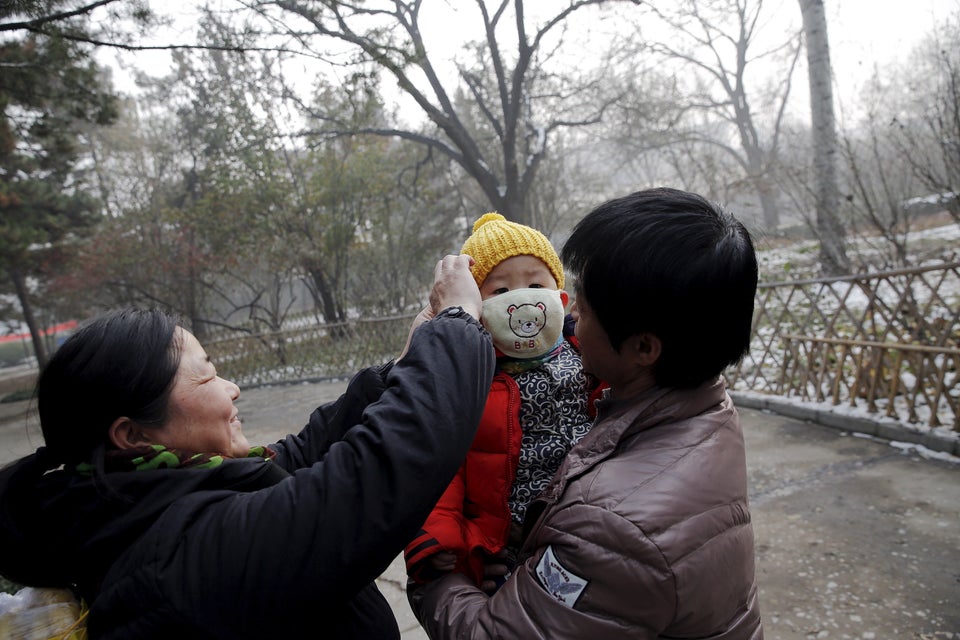 Top 10 Cities With The Worst Air Pollution 2016
Popular in the Community