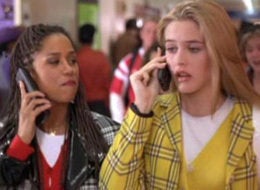 I recently had a huge wake up call and need to share this with you all. Plus, once I asked around, I found that most of my girlfriends were in the same boat - and trust me - you don't want to be in this boat. You need to get your priorities in order - no new bags and no new shoes!!!! Read on.
I'm a pretty successful young man, as are most of my girlfriends. I pay attention to my bills, paying them on time; I joined my companies' 401K program. I work out regularly; I'm pretty much up on the latest movies and fashion. I can hold my own at a cocktail party and contribute to help stop global warming. I consider myself pretty put together. I've paid my dues and crawled to the top of my field - doing whatever necessary, to get there - just kidding.
I have the same worries and insecurities as my girlfriends - minus the maternal clock ticking, handling cellulite, finding Mr. Perfect, living up to impossible beauty standards, getting taken seriously in the workplace, etc. etc. Actually now that I think about it, maybe we do have more in common than not.
OK, so here it is: Everyone MUST have these numbers in their cell phone on speed dial right underneath mom and dad, boyfriend/girlfriend or whatever you have your significant other saved as. These are your ICE numbers. ICE stands for "In Case of Emergency"! REMOVE Barneys, Neiman's, and Bloomingdales from emergency numbers....just move them lower down the list of importance....and find yourself the following very important people NOW!!!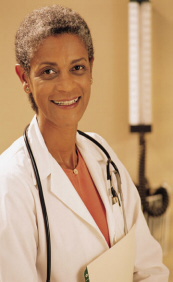 1. A Doctor: aka The Lifesaver - the one you've had since birth will not do. Please don't wait until you're bleeding from the ears or have some crazy lumps and bumps to have a doctor in your life. They know things and see things and prevent things that we miss, things that could cause us much grief. We're like cars, we need maintenance and servicing or we'll break down and DIE. Let me say it loud and clear, MAINTENANCE, MAINTENANCE, MAINTENANCE!
2. A Gynecologist: aka Friend of the Nether Regions - I can't believe I would even have to suggest this, but after talking to several girlfriends who sat across from me, wearing the best shoes and carrying the latest bag, and had no gynecologist - I was appalled and shocked. This should be a given. This runs a close second to the importance of having a doctor.
3. A Dentist: aka Doc Happy face - This is where my recent wake up call came from. Please don't wait until your face is swollen up like a pumpkin...never a cute look...before you have a dentist. As much as I hate to admit it I was guilty of having my priorities mixed up. I had the newest in bleaching but no dentist. I had the newest Gucci winter boots, but no dentist. Okay there it is.....I admit it...I'm ashamed, but now I have a dentist who is about to become my BFF. If you're ever on the East Coast Dr. Esteban Barrera is the man. 3305 Hudson Ave, Union City, NJ. 201-866-7767. AMAZING.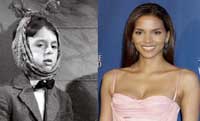 Before....And After!
*Side note: The first referral dentist I went to wanted to charge me the price of a small condo ($90K). Don't let this happen to you. When you're in pain, you can't think straight, and people might take advantage of the situation. When doctoring your body, and thousands of dollars are at stake, PLEASE get a second opinion.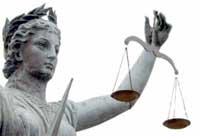 4. A Lawyer: aka Mister Fineprint - To help fight the case with your dentist (see Side Note*) because you didn't plan on having a $90K worth of work done, you were blinded by pain, you would have signed anything and now you have to make payments for the rest of your life. No really, this is for any legal matters that come up in life: bad landlords, your will, and contract negotiations. Your attorney is very necessary, you'll find comfort knowing you can call on this person to decipher all the legal jargon. He or she will be excellent for fine print ie. You are being sued for bitch slapping someone at the Barney's warehouse sale...it happens.
1. An Accountant: aka Mr. Money Man. To help with all of your money matters. 401K, Mutual Funds, Investments, IRA's, Retirement Savings, etc. I know your thinking that they're quite expensive, and actually no, not at all. Quick calculation: If you use ATM's that are not affiliated with your bank three times a week, four times a month for one year - that would be the cost to have an accountant to put your affairs in order, and help you save SOO much more money for...are you ready.....OLD AGE!!!!!!!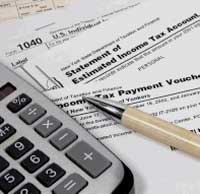 2. A Bank Manager: aka Mr. Ticket to the front of the line. I had no idea how important this was until I didn't get my usual teller and was faced with ...THE TELLER FROM HELL. For some reason, she was out to get me. She had to have every single piece of ID, look up my file, and check the signatures...a royal pain. Now I just call the Bank Manager when things are not flowing and things became so simple and painless. Not only is this painless, but he keeps me abreast of all bank specials and initiatives. You don't need to have a lot of money in the bank, to take advantage of these specials. Just go and introduce yourself and ask advice......that's what they're there for.
*Another Side Note: Check your cell phone carrier every 6 months for customer specials and incentives. The last time I did, and changed my plan, I saved $90/month.

Third Tier: (Not as important but still deserve to be on speed dial)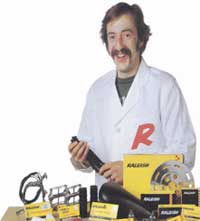 1. A Mechanic: (if you have no car skip down to #2). Let's just say that if you wait until your car is dying, smoke billowing from under the hood, stuck on the side of the road and your towed to the local gas\service station, you will (I can almost guarantee this) be charged double - if not more - simply because your stuck. Make a relationship with your neighborhood mechanic. I know they seem unsavory and dirty (don't judge!) but your not trying to date them, OR are you? They can save you a bundle on towing, oil changes, and other car things- simple maintenance. There it is again, MAINTENANCE, MAINTENANCE, MAINTENANCE.
2. A Pharmacist: aka Mini Doc. You may not be able to get their number, but let them know who you are. Introduce yourself. They have a world of knowledge for all your aches and pains. And although they may not be able to prescribe medication or give you a diagnosis, they can send you down the right aisle to purchase temporary relief for what ails you. Also, they can put you first in a long line of people waiting for prescriptions to be filled - definite plus.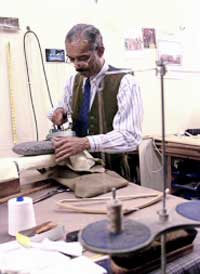 3. Tailor: aka Mr. Sew it All. For any fashion emergency, weight loss - take it in, weight gain - take it out, original jean hems, any type of repair or alteration. The only difference between good clothing and bad clothing is FIT. *See my first blog* for tips on how a tailor can come in very handy. Being a designer for many years and a wizard with a sewing machine, keep in mind that tailors are not only good for clothing but also for home repairs.....hemming drapes, repairing pillowcases, fixing table clothes and napkins, broken zippers on the duvet slip cover.....the list goes on and on. Before you throw it out and head to your local Bed, Bath & Beyond, check with the alterationist to see if it can be saved. In New York my absolute faves are Jean & Mary of John & Paulette's Tailoring, 307 W 36th st, 212-564-3102. They are the Harry Potter's of alterations......pure magic.
In a nutshell, don't wait to have these professional people in your lives. They're as easy to find as a sample sale. Ask a friend for a referral or once you have one of the above, ask them! Soon enough you will be able to buy that new bag or those new shoes without any guilt, knowing that your life is no longer in danger. Guilt-free living is the best.

Always remember, never forget: No nail polish is better than chipped nail polish.
Related