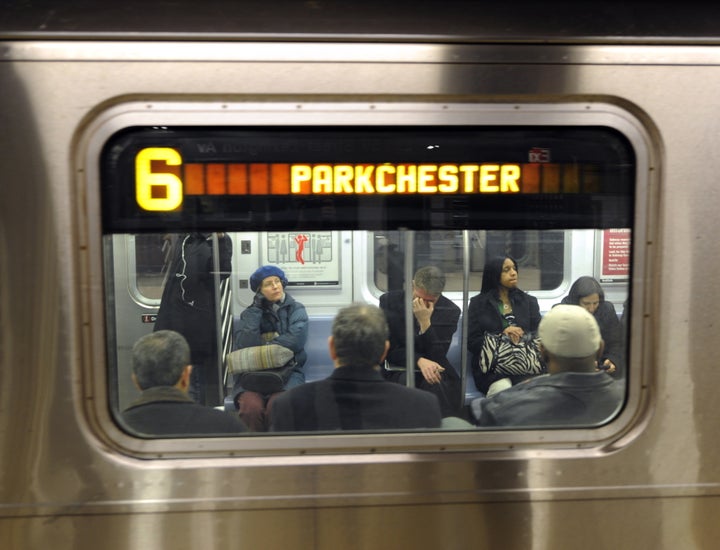 People do tons of things on the New York subway: eat, sleep, read tabloids, gossip, watch movies, play games, work on their laptops, put on makeup (I wince every time I see this, sure some woman is going to poke out her eye). They also pray.

I live in the upper reaches of Manhattan, one of the first stops on the A train, and I make my morning commute my meditation time. I usually take a seat -- unless I spot some very pregnant woman or person with a cane. I read a psalm, then close my eyes and close out. The noise of the train rattling down the track is my call to worship, the rocking relaxing. Besides, when you do something regularly in the same place, all those external stimuli trigger a response. My desk makes me want to work, my bed makes me sleepy, my train makes me want to pray.

I'm not alone either. I see people on my subway with Bibles, prayer books, devotional pamphlets. More in the morning than the evening, but we're all working on our spiritual journey on the ride downtown.

Take a prayer ride on the NYC subway with me. The only thing I wouldn't let our cameraman do was film me praying. As I told him, "If I think you're taking a picture of me, I'm not praying." Only when he put away his camera could I do it. So much for being sacred on the subway.
REAL LIFE. REAL NEWS. REAL VOICES.
Help us tell more of the stories that matter from voices that too often remain unheard.