Imagine a world in which fall came and went, and the only thing we ate that was pumpkin spiced was actual pumpkin pie. That was a world we all lived in just 14 years ago.
Today, you can find foods ranging from Cheerios to vodka that come in the ubiquitous seasonal flavor. Some of them contain actual pumpkin, some of them contain actual spice, but if we're being honest none of them actually taste like the pumpkin pie experience they're trying to replicate.
How did we get to this place where Americans spend close to $500 million on pumpkin-flavored products every year?
It all started in 2003, when Starbucks released its first ever pumpkin spice latte.
According to Business Insider, the PSL (ahem, pumpkin spice latte) almost never came into existence. During a tasting of new seasonal options, its flavor did not stand out as much as other beverages like chocolate caramel and cinnamon spice. But Peter Dukes, a Starbucks brand manager, fought for it. And after much recipe testing and tweaking, the latte made it on the menu for a limited time offer.
Since then, it has had a life of its own.
Starbucks is not the only chain to sell the PSL these days. Mcdonald's, Dunkin' Donuts and other coffee chains have all followed suit. This drink, which is often released around Labor Day, now feels like the true marker of fall, even more so than the actual first day of fall, which happens a few weeks later on September 22.
The seasonal food that wasn't.
The strange thing about the Starbucks PSL is for over a most of its existence it didn't contain any real pumpkin (real pumpkin was added in 2015). So even though folks were excited about enjoying a seasonal food, it didn't actually contain any seasonal ingredients in it.
"Given that it ran over a decade without pumpkin to me, this is a marring of the true spirit of eating seasonally," Sophie Egan, author of Devoured, told HuffPost.
It all has to do with the LTO.
LTO stands for limited time offer, and that's at the crux of what makes these seasonal products so successful. That's what makes this drink that doesn't actually taste like pumpkin pie so desirable.
That, and people's increasing FOMO (fear of missing out). "If you don't get a PSL, then fall has passed you by," explained Egan on the workings behind the LTO of the PSL. People are terrified of missing out of a quintessential fall experience.
"The PSL is now part of the broader pumpkin spice everything craze," says Egan. And part of the reason it works so well, Egan elaborates, is because "in general pumpkin has a health halo. It's a vegetable (in the culinary sense), so if you add it to desserts, then clearly it's healthier."
Before You Go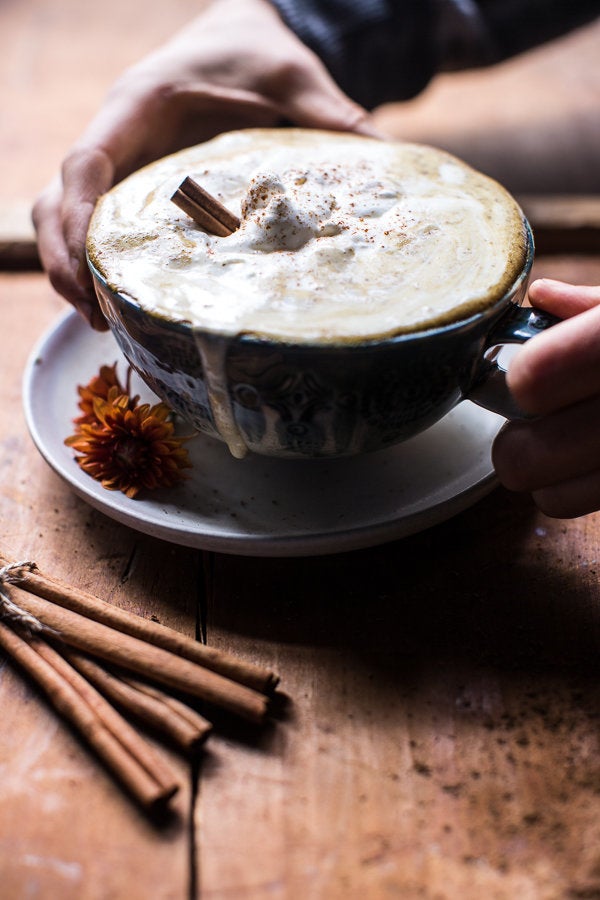 Pumpkin Spice Latte Recipes