The problems of psoriasis affect more than just your skin, according to a new study published in the journal JAMA Dermatology, which found that people with the condition are at an increased risk for other diseases, such as diabetes, ulcers and heart disease.
Researchers from the University of Pennsylvania School of Medicine found that the more severe a patient's psoriasis is, the more likely they are to have at least one other major medical condition - with people with the most severe psoriasis nearly three times as likely to develop one of the diseases than someone without psoriasis.
"As we identify additional diseases linked to psoriasis, patients and physicians need to be aware of the increased odds of serious co-morbid illnesses, which is especially important in severe cases," study author, Joel M. Gelfand, MD, associate professor of Dermatology and Epidemiology at the University of Pennsylvania School of Medicine, sad in a statement. "The complications from diabetes and links to COPD, kidney disease and peptic ulcers we identified suggest new areas for research, while for the first time, demonstrating how increasing body surface area affected by psoriasis is directly associated with increasing risk of atherosclerotic disease."
The findings aren't new, said Gary Goldenberg, MD, medical director of the dermatology faculty practice at Mount Sinai Medical Center in New York City, but they confirm that the worse psoriasis gets, the more likely a patient is to have other, potentially deadly, conditions.
"It's a mistake to think that psoriasis is just a skin disease," Dr. Goldenberg said. "We now know that it's a disease of systemic inflammation. On the skin, psoriasis shows as red, inflamed patches. Similar inflammation likely occurs throughout the body, which can lead to diabetes, heart disease and even cancer."
One of the problems, researchers said, is that primary care doctors are unaware of the increased risk that their psoriasis patients have.
"Physicians should be aware of these comorbid disease associations to provide comprehensive medical care to patients with psoriasis, especially those presenting with more severe disease," they wrote in the study.
Goldenberg said he makes sure to warn all his patients who are diagnosed with psoriasis that they need to take steps to avoid these diseases, and informs their doctors.
"Lots of psoriasis patients are overweight," he said, "so I encourage them to lose weight. I also write a letter to their primary doctor to let them know that psoriasis is associated with these other conditions, and that they should screen for them."
Informing their doctor allows physicians to test for diabetes, heart disease and other conditions more frequently, which is the best way to combat them, Goldenberg added. Many people with psoriasis will develop another deadly condition, and it's important to get screened frequently, eat a proper diet and exercise.
"It's really about catching these diseases early so it's not too late when they do occur," Goldenberg said.
Before You Go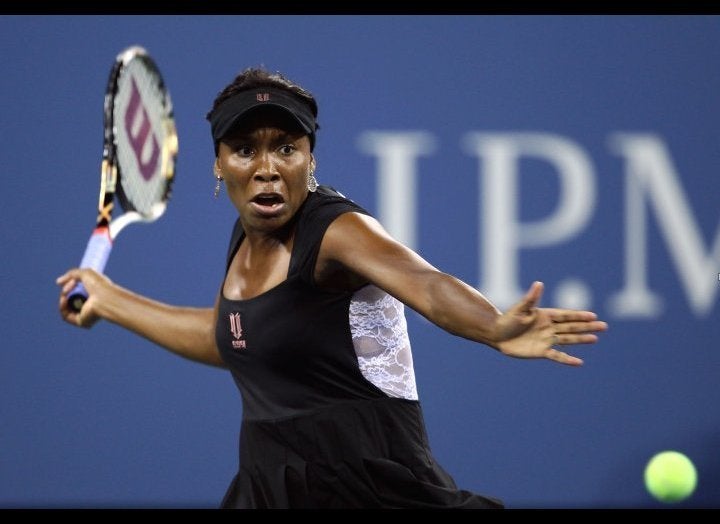 9 Celebs With Autoimmune Diseases