 These aren't your average Easter egg!
Ukrainians celebrate Easter with a traditional art form called pysanky, which involves drawing intricate patterns on eggs using a stylus and wax, reports NPR.
"When the nation of Ukraine accepted Christianity in 988 A.D., the egg was adopted as a religious symbol of the Easter celebration-both as the egg which was eaten to first break the fast of Lent and in the form of pysanky, decorated with designs of Christian significance," says the Ukrainian American Society of Texas.
"The egg was compared to the tomb from which Christ arose and the old pagan symbols were given new Christian meanings-the old sun designs now stood for the Son of God, triangles stood for the Holy Trinity, stars showed God's love toward man, dots represented Mary's tears, and crosses represented Christ's suffering for us," they explain.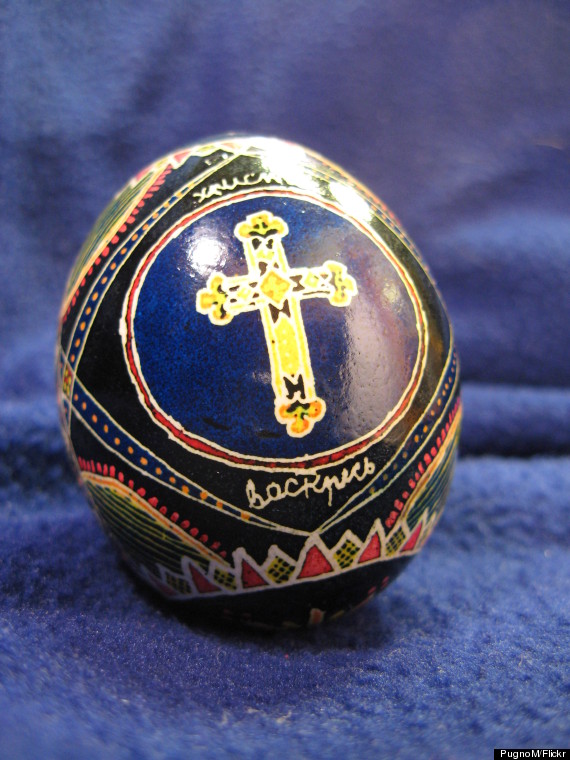 Artist Mark Humphreys shows off some of his recently created pysanky at his Philadelphia home on Wednesday, March 8, 1995. The symbols used on tradition Ukranian pysanky have survived thousands of years through the advent of christianity, communism, and the westernization of eastern Europe. (AP Photo/Amy Sancetta)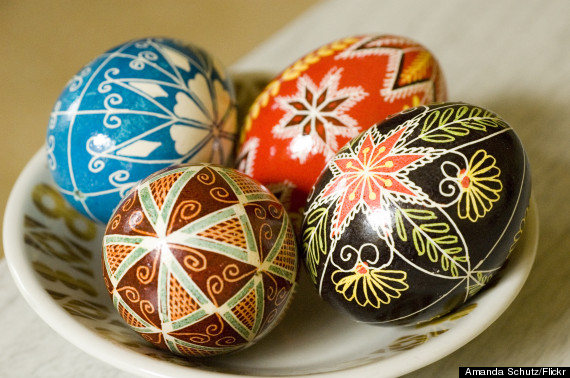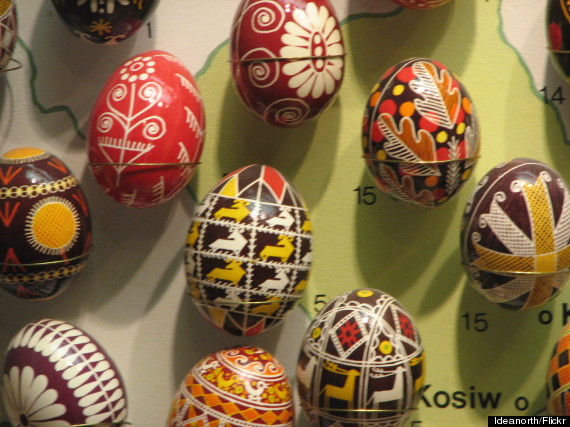 Calling all HuffPost superfans!
Sign up for membership to become a founding member and help shape HuffPost's next chapter