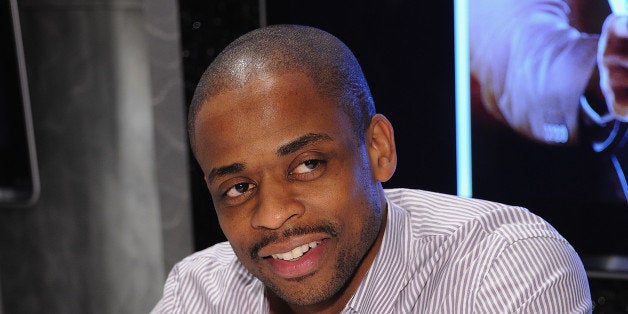 From his lifelong career as a tap dancer to his roles on "Psych" and "The West Wing," Dule Hill never seems to have a dull moment.
Although his days of working with Aaron Sorkin are behind him (for now ... ), Hill has been starring on USA's "Psych" for seven seasons as Gus, Detective Shawn Spencer's (James Roday) straight-laced assistant. But he almost turned down the job.
Hill sat down with HuffPost TV on Tuesday morning to discuss "Psych," Gus, Aaron Sorkin and more.
Will Gus be one of the suspects 100th episode?
I can't give that up! You have some real investigative reporting going on. Here's what I'll tell you: Throughout the show, everyone is a suspect at some point. Of course hilarity ensues, but everybody is a suspect because the lights go out.
Who do you want to have done it?
I would choose Curt Smith because he's deceptively heavy. You think someone who's petite like Curt Smith would be light as a feather, but he's deceptively heavy. That's my final answer.
What drew you to Gus initially?
A job. [Laughs.] The reason I say that is because we're all out here doing our thing. Whether you're working in corporate America or you're a journalist, construction worker, a teacher or an actor -- we're all trying to keep working. If one job is ending, you look for another job. When "Psych" ends, I will be looking for another job. You know, I initially said no because I didn't want to play a geeky character for five or six years. Coming off "The West Wing," I realized a show could run that long. But my agent hit me back a couple weeks later and said, "Take another look at it and see how you want to approach it." I did that. I saw how I was going to approach it. And then I met with [creator] Steve Franks, everything clicked.
Once I took that second look, what I liked about Gus was that he was an oxymoron. He swears he's cool, but he really isn't. But because he isn't, he is. It was dynamic that I really enjoyed. This guy thinks he's a ladies man, but he's really not, yet he's an eternal optimist in the midst of it all. Nine times out of 10 he's going make the wrong decision.
So how about this musical episode? Will you be tap dancing at a lot?
Not a lot. I will tap dance in it, but we're a basic cable show and we didn't have a lot of time to set things up. There was already so much more going on with the musical episode, and it took 14 days to shoot two hours' worth of television. I do dance for a little bit, but it's not a whole tap number.
What's your favorite alias? Lavender Gooms? Control Alt Delete?
It's funny you talk about the aliases, because people really grabbed on to that one. You never know what will resonate with them. I always say the first one -- Gus Sillypants Jackson --because that one was James Roday [Shawn Spencer] improvising in the middle of a scene. We had already done the pilot and were working on the series, and I remember James saying "This is my partner, Gus Sillypants Jackson." But I stayed in it, and that started the whole thing.
Roday is an improv genius. The whole pineapple thing is him. A pineapple was on top of my refrigerator in the pilot, and he just, by chance, happened to see it and that's what started it. I also like the alias Lavender Gooms because that's the name of my great aunt. I remember when I was getting married -- I'm Jamaican, so we called her Aunt Tit -- but I never realized that was her real name. So in one episode I was like, "Dude, Lavender Gooms. That's the name of my great aunt" -- so that's what we used.
What about working with Jeffrey Tambor? Are you an "Arrested Development" fan?
Yeah! I haven't watched every episode, but I've watched a lot of it. Jeffrey Tambor is a hilarious actor. I really enjoyed having him on the show. I was picking his brain about the fourth season of "Arrested Development." I was like, "What's happening? Tell me everything!"
What was it like working with Aaron Sorkin?
I love Aaron Sorkin. He's genius. It was the ultimate privilege to have worked with him for those four seasons. It taught me a lot about dialogue and trusting the words. If the playwright or the screenwriter does their job, it makes it easy for you to do your job. And me being a tap dancer helped, because Aaron's words were like music. And when you're up there doing the work it's like choreography. I'm looking forward to working with him again, if I'm blessed enough to.
You don't stray from Aaron's words. It was a shock to my system leaving "The West Wing" and going to "Psych." I remember being like, "What are you doing?" when James Roday first started improvising. Steve and the writing staff write it that way. They leave gaps.
Did you watch the first season of "The Newsroom"?
I did.
What do you think of it? It's definitely had a tough time critically.
That's when you know you're a greater writer though. Because what people are comparing Aaron Sorkin to is Aaron Sorkin. "The Newsroom" is still better than 90 percent of things on television.
Would you take on a guest role if he asked you to?
In a heartbeat. I don't claim to be some Aaron Sorkin expert, but it is like a Camelot. His shows are a place where people are trying to reach their highest potential. And I think we miss that sometimes. If I got a chance to do "The Newsroom," I would have done it yesterday.
"Psych" airs on Wednesdays at 10 p.m. ET on USA.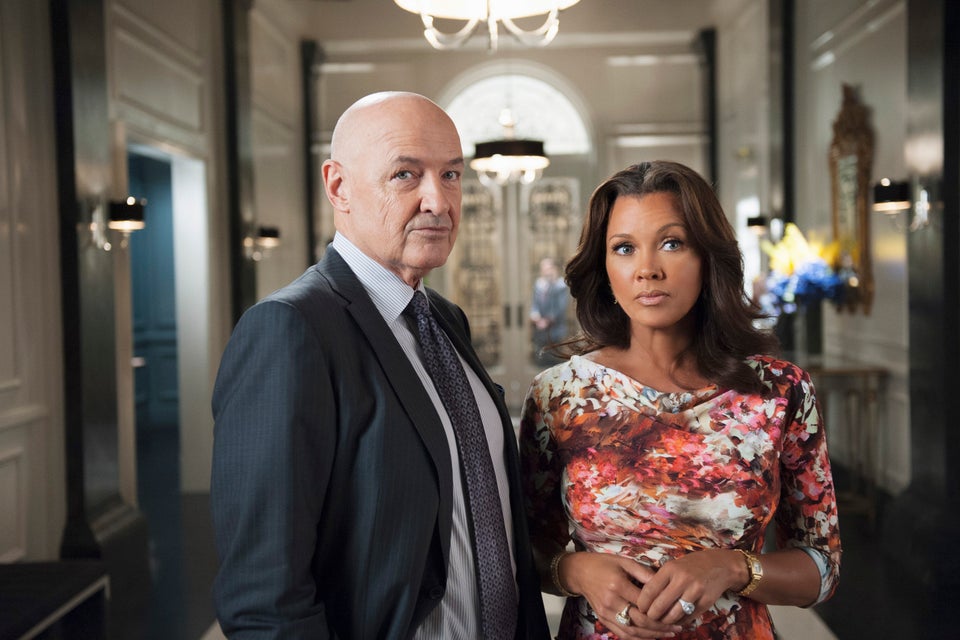 2013 Renewal Index: Canceled, Renewed & On The Bubble Shows
Related
Popular in the Community