When you hear the term "psychedelic art," visions of tie-dye, lava lamps and engorged magic mushrooms likely come to mind. Although retroactively the genre has become synonymous with the hippie counterculture, many artists working in the 1960s, often under the influence of psychedelic drugs, heavily resisted this label.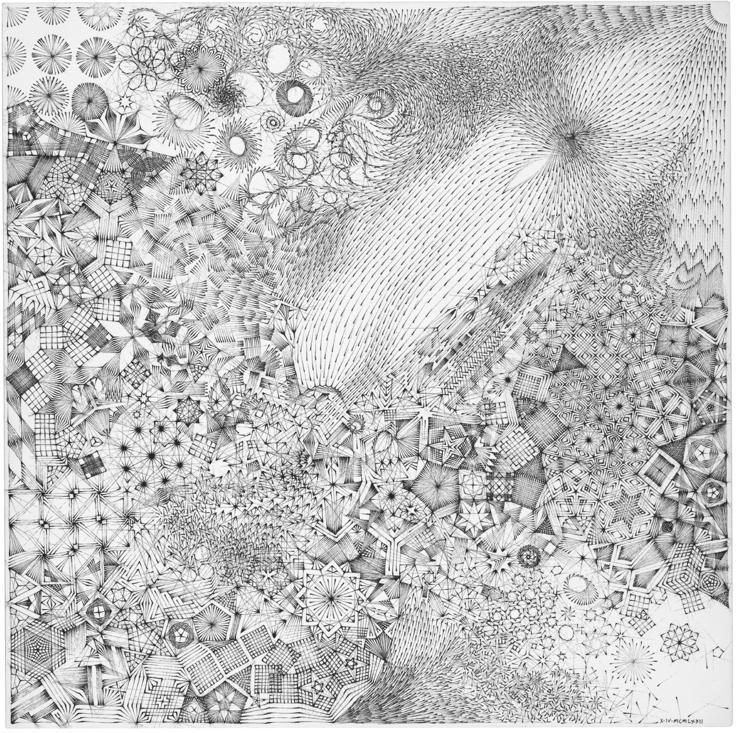 Robert Horvitz, Page from my Diary: 22 September–4 October 1972, 1972 Inkonpaper, 36.8 x 36.8 cm, Courtesy the artist
A new exhibition entitled "Reflections from Damaged Life" will reexamine the artistic output of the 1960s, stripped of all remnants of a peace-love sentimentality. Instead of viewing psychedelia as one big, whimsical drug trip, the exhibit weaves a complex, non-human narrative of the influence of psychedelics on art, from the way hallucinogens reshape space to how they affect the nervous system. Drawing upon multiple histories from Europe, Scandinavia, Latin America and Japan, the "Reflections" will present a series of psychedelic experimentations dating from the 1960s until present day.
Raven Row Gallery explains: "The exhibition explores the experimental spirit, conceptual fluidity and formal obscenity of the psychedelic, and aims to expose the viewer to the experience of 'otherness' through artworks that deal with the non-sentimental sensitivity of the hallucinogenic drug experience."
Basically, leave your peace signs and banjos at home. Take a look at a preview of the exhibition below and let us know if you think these works better encapsulate the psychedelic experience better than, well, this.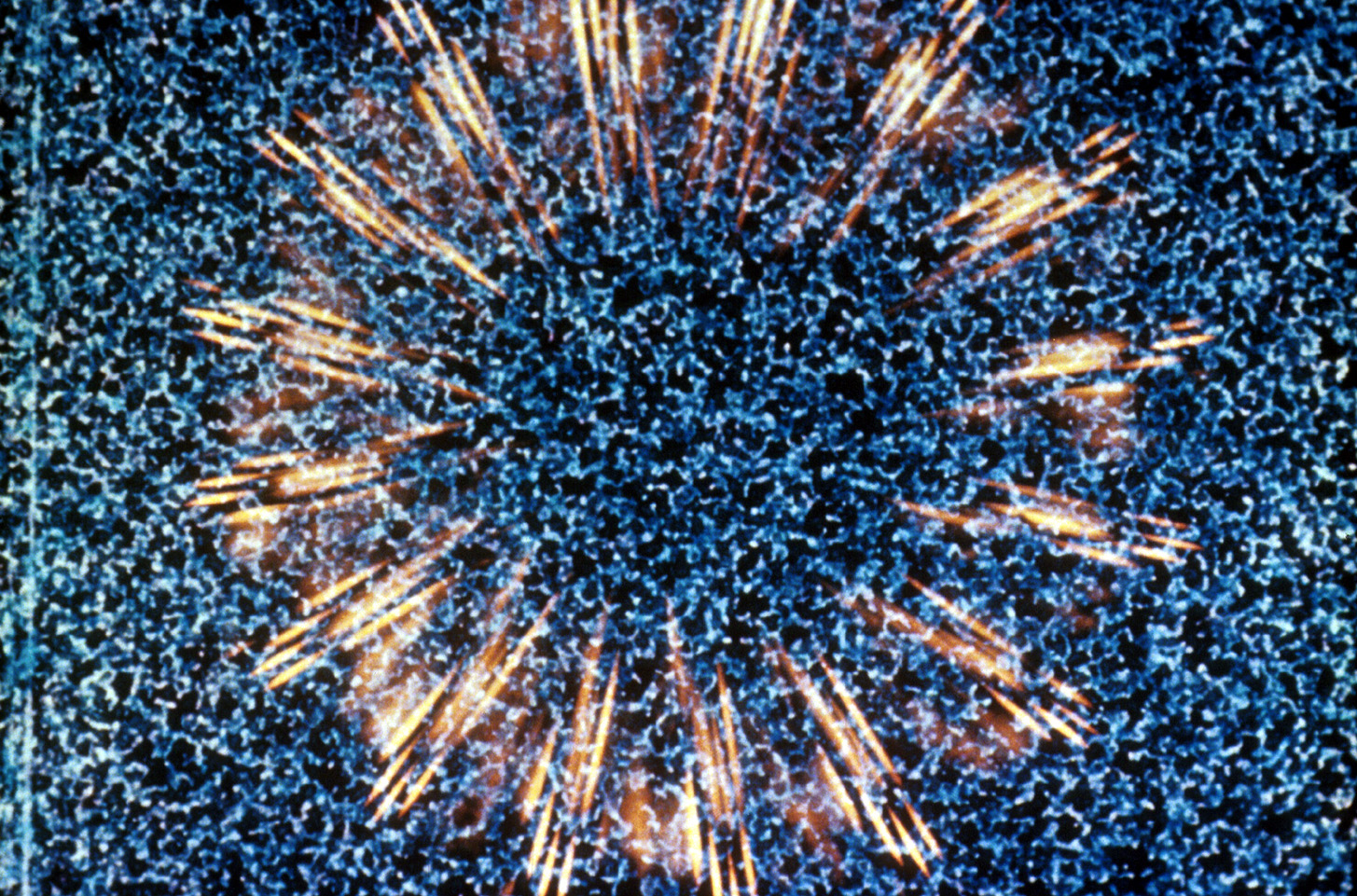 Jordan Belson, Still from Chakra, 1972, Courtesy Center for Visual Music, Los Angeles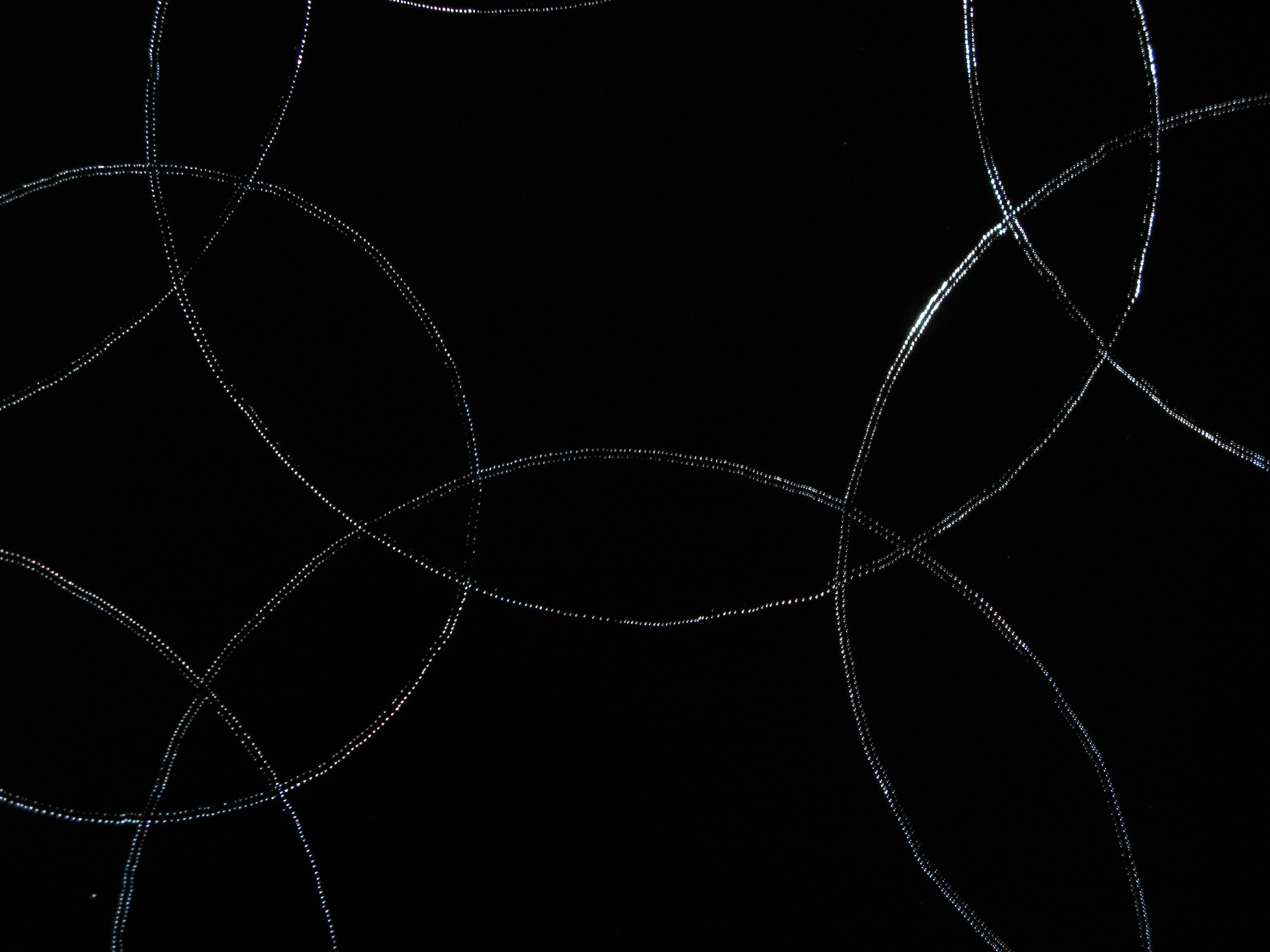 Henriette Heise Darkness Machine, 2010 Blackout fabric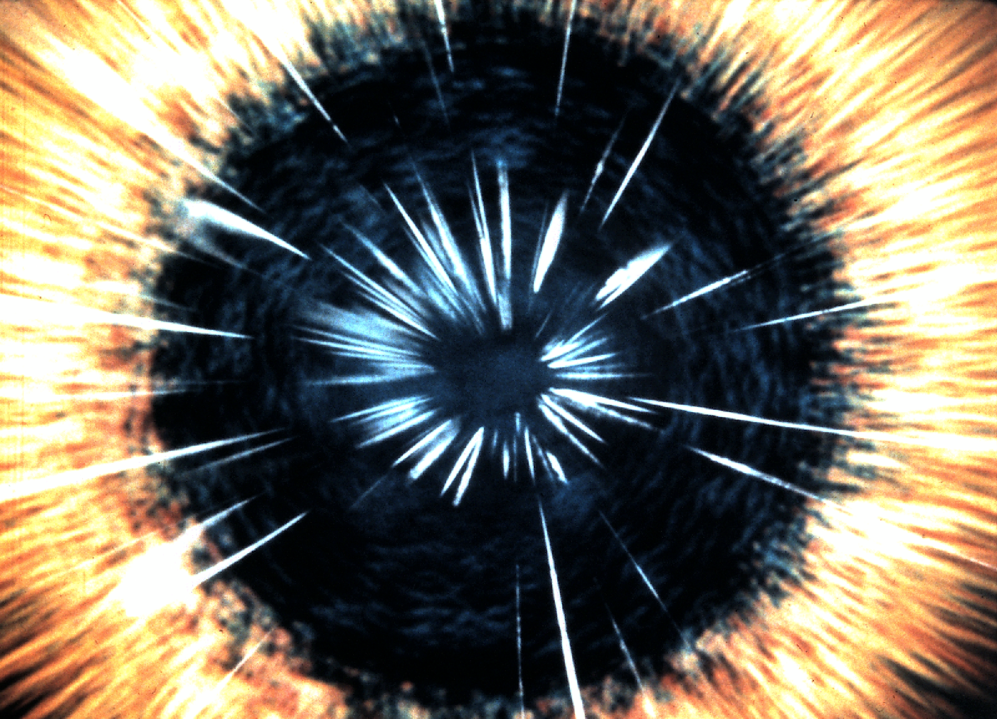 Jordan Belson, Still from World, 1970, Courtesy Center for Visual Music, Los Angeles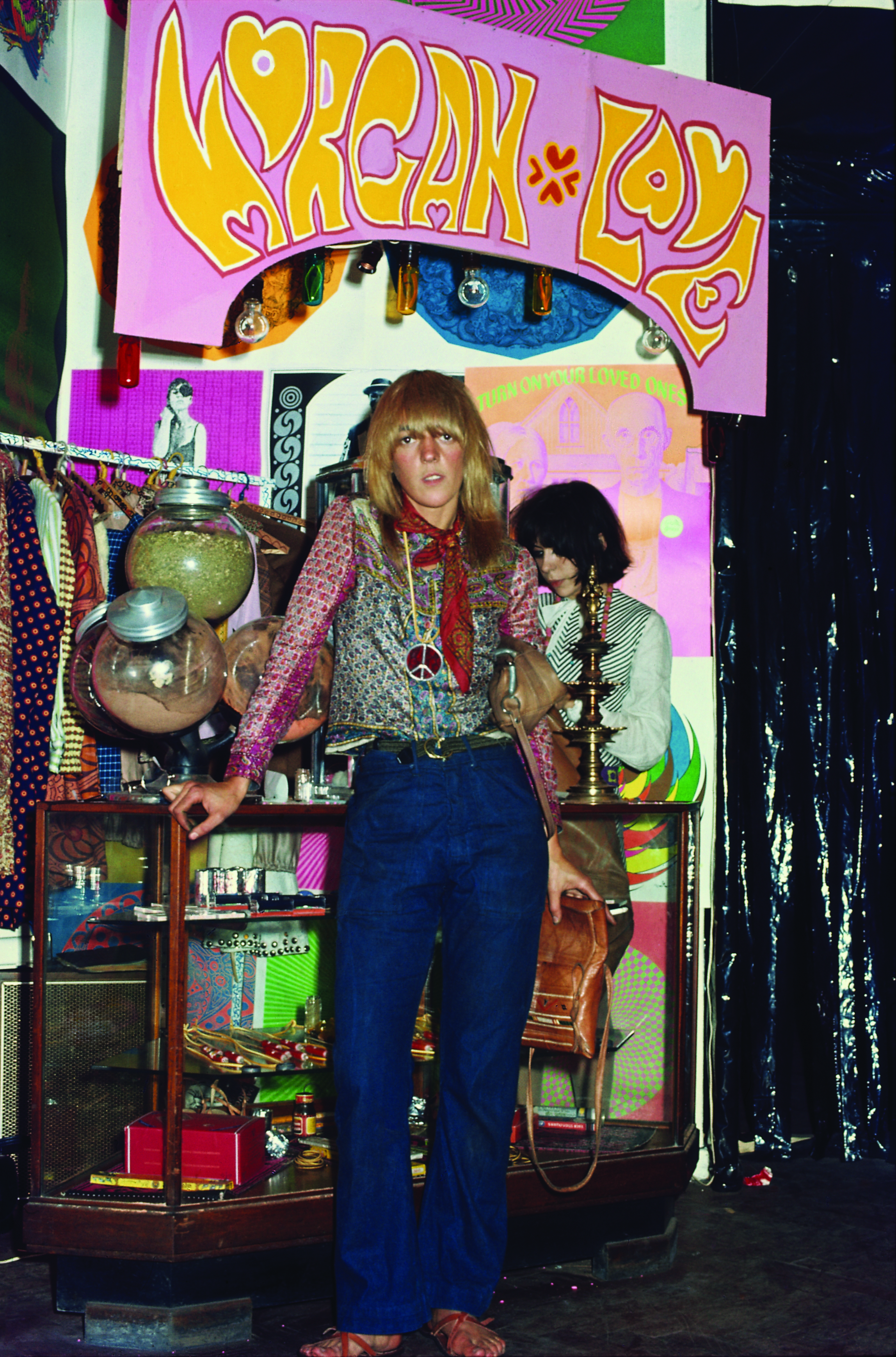 Marta Minujín in front of her work Importación / Exportación at the Instituto Torcuato Di Tella, Buenos Aires in 1968 Courtesy the artist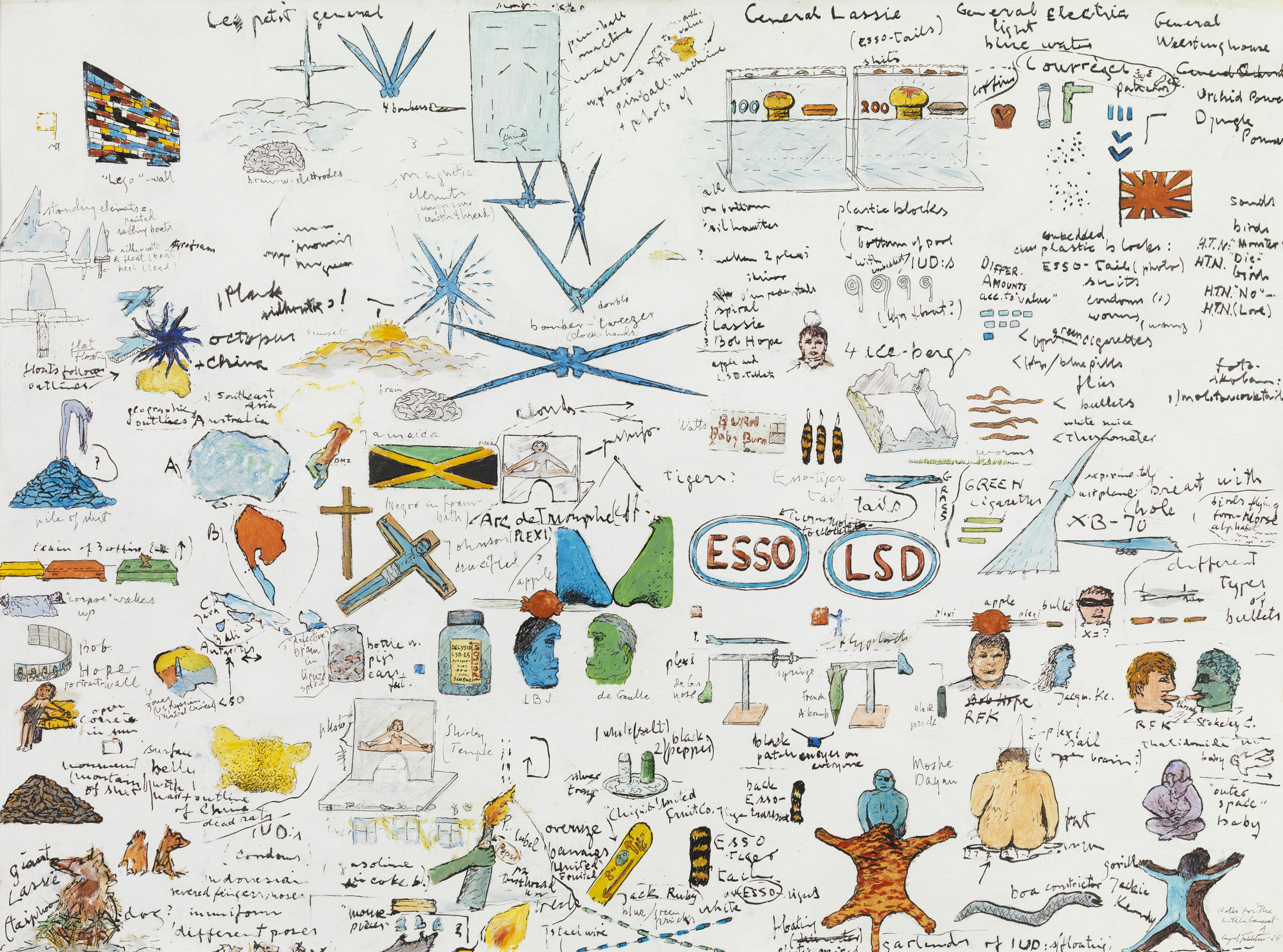 Öyvind Falström, Notes for 'The Little General' A, 1968, Tempera and ink on paper, 45 x 60.5 cm, Louisiana Museum of Modern art, Humlebaek, Denmark. Donation: The Joseph and Celia Ascher Collection, New York.
"Reflections from Damaged Life. An exhibition on psychedelia" runs until December 15, 2013 at Raven Row in London.
Popular in the Community