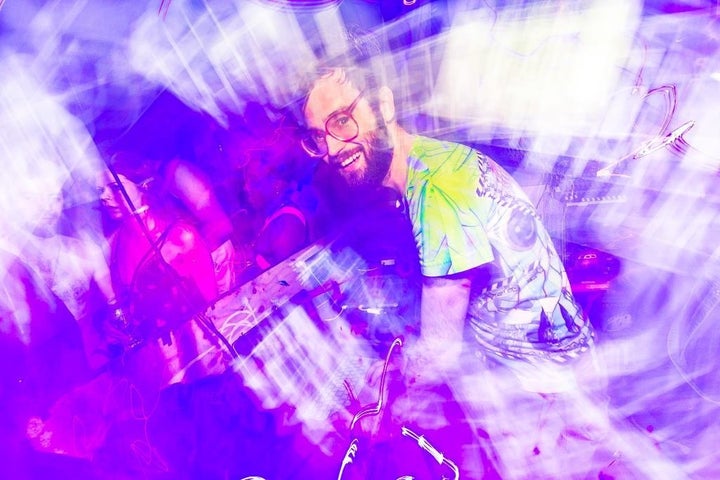 There really are few better ways to mark the birth or end of a season in Brooklyn than the Psychic party series.
Psychic parties, which last for 10 hours, are truly unique experiences in New York City nightlife. For over three years now producer David Sokolowski has curated these events, with the upcoming Psychic Summer becoming the seventh installment in the Psychic party series.
Billed as a queer coming-of-consciousness party, Psychic aims to provide the space, aesthetics and music necessary to transport its attendees to a higher spiritual plane. 
"The space is as liberated as the people in it," Sokolowski told The Huffington Post. "Spaces like Psychic and those who share similar values as a means of production in nightlife give opportunity for people to get a little deeper into individual and shared consciousness. To me, what's most important is people coming together and doing their own thing. We don't impose rules on people -- the vibe is to do your own thing and strengthen autonomous space."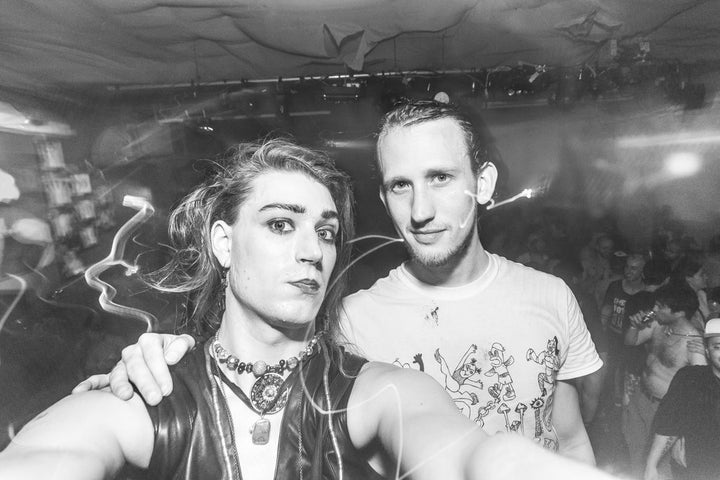 Psychic Summer will also provide an opportunity for queer hip hop artist Will Sheridan to take on a different role at the function, serving as the emcee and primary host of the event in addition to performing. 
"My role with Psychic has grown organically," Sheridan said. "So has my relationship with David. We've worked together at Hot Fruit for over a year. I, unlike a lot of hosts, believe that the responsibility of a host is to enhance the environment. And that's what I wanna do -- I wanna facilitate the fantasy that the party was curated for and I want to weave it together, working with the DJs and live acts."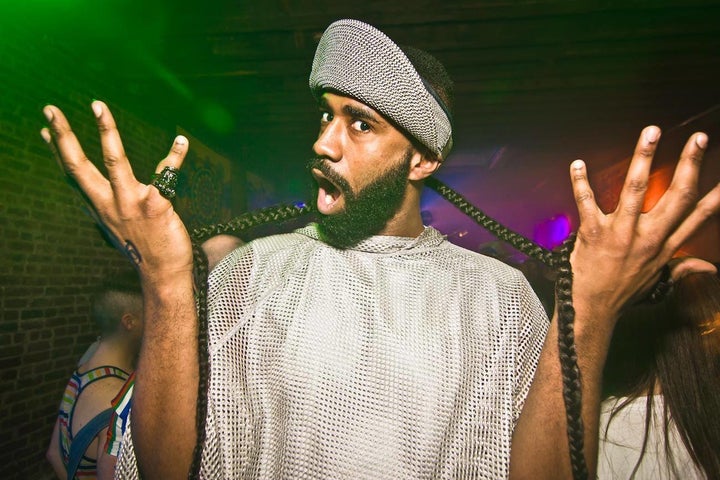 Brooklyn nightlife team The Culture Whore, made up of Mark Dommu and Paul Leopaold, will not be working on this installment of Psychic.
"I feel like our tastes have developed and become refined in ways that are unique to each of us," Sokolowski elaborated on the collaborative departure. "I felt the need to fulfill a very strong desire to display and engage in my own particular taste. I obviously plan to continue to collaborate with The Culture Whore in the future... after having the first Psychic in 2013, I came back in 2014 with Paul. Since then the party survived and thrived because of his engagement with it, and also later on because of Mark. I'll always be really thankful for that."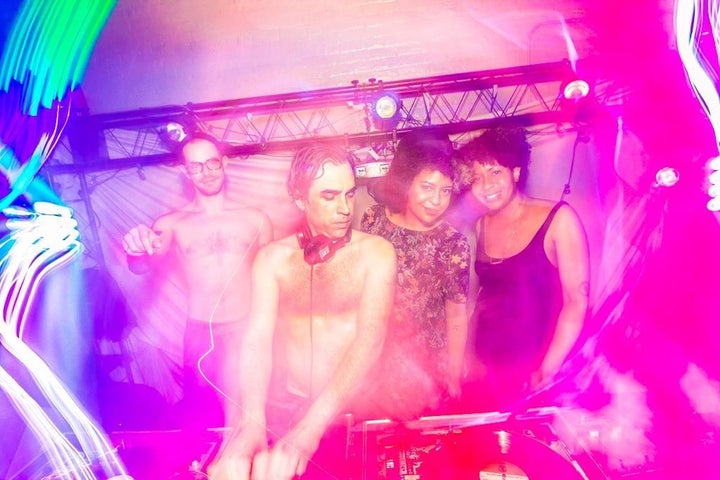 A portion of the proceeds raised from Psychic will go to The Red Umbrella Project, an organization committed to amplifying the voices of those engaged in sex work and providing resources to enable them "to take greater control of their lives and livelihoods."
"The Red Umbrella Project is working very hard to provide the public with a much-needed context of what the sex worker experience is and where it should be going," Sokolowski explained. "It's important to support social issues that affect real change and empower people to support themselves."
The Psychic party series, in many ways, represent much of the positive cultural production that comes out of nightlife in New York City. Not only do these events tend to bring people together in a unique form of queer community building, but they provide an escape and fantasy into a liberating space that, at it's root, is about empowering and celebrating people to live authentically and openly.
All photos courtesy of Tinker Coalescing. Check out photos from past Psychic parties below.
Calling all HuffPost superfans!
Sign up for membership to become a founding member and help shape HuffPost's next chapter