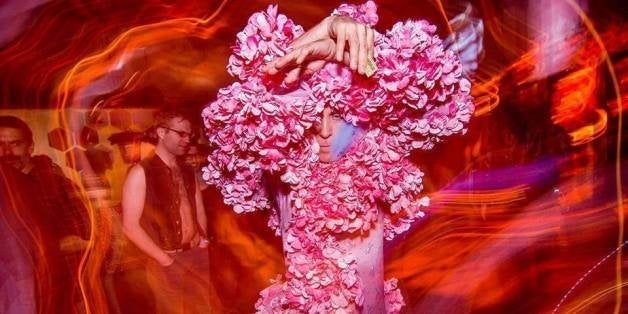 It's that time of the year again. Tonight one of our favorite queer parties will return to transport us away from the icy terrain of New York City to a higher spiritual plane: Psychic Snow.
What initially started as a one-off party event has turned into a Brooklyn queer art and performance institution for promoters David Sokolowski and Paul Leopold. The seasonal Psychic party series has evolved into a unique fusion of art, performance, music and spiritual/physical release for queers to come together four times a year in a new practice in queer community culture.
For tonight's Psychic Snow, Sokolowski and Leopold are bringing in Mark Dommu of The Culture Whore in order to add further nuance to the visual, performance and installation art aspects of the Psychic party series.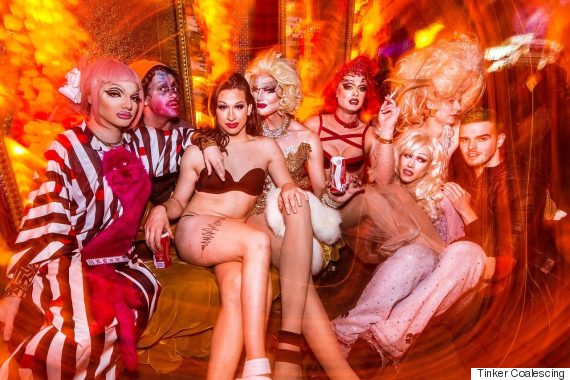 "Psychic parties are visceral adventures into the power of community," Leopold told The Huffington Post. "The warmth we create when we gather close together on a winter's night fuels the spiritual fire that inspires our dreams. Party goers can expect a symphony of house music, tarot readers, masseurs, video projections and a theatrical ritual that will shower the audience in love."
In conjunction with further emphasis on the visual aspects of the Psychic Snow party, organizers plan on sending attendees into sensory overload with on-site masseurs and tarot card reading. At a time of year where life in the metropolis can feel bleak, trying and depressing, the importance of healing, community-focused events such as the Psychic party series cannot be overremphasized.
"It's hard not to feel bleak this time of year, it's part of the cycle -- these are the dead months," Dommu elaborated. "Thankfully, we have all these living, breathing, beautiful queers who love to come together and create these temporary sacred spaces where we can be together, warm our bodies and hearts, and dance until Spring comes."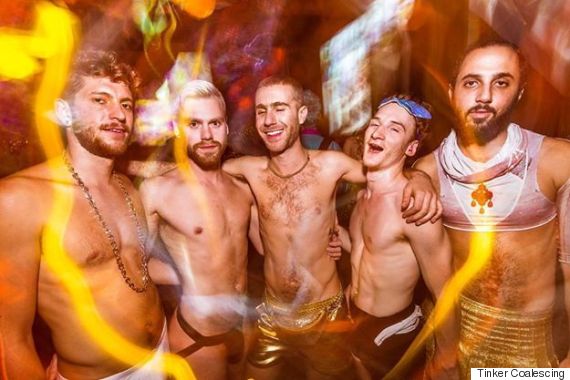 The Psychic party series just completed it's first full cycle, having successfully sold out 2014's Winter, Spring, Summer and Fall installations -- an impressive feat in an industry where nightlife events can have a short lifespan.
"Since 2013, Psychic has been used as a platform for varying queer art and party scenes to converge, with a strong focus on music," Sokolowski told The Huffington Post. "In part, the success of Psychic is owed to accommodating our crowd's wide-range of music preference, while pushing their boundaries at the same time; we generally start with a light, poppy vibe, go into a fun, bassy, bounce scenario, then deeper into an eclectic blend of music from movements spanning decades from across the US."
In this age of gay marriage where mainstream understandings of queerness are increasingly normalized, parties like the Psychic series serve a valuable purpose: they not only create a safe space for identity exploration and expression, but they also preserve those parts of our queerness that, historically, the world at large tries to erase. We hope the Psychic series continues to evolve and extend it's influence as a source of cultural production and experiment in queer community culture throughout 2015.
Psychic Snow will take place at 1332 Atlantic Avenue in Brooklyn, New York. Head here for tickets and more information and check out the slideshow below of previous Psychic parties.
Calling all HuffPost superfans!
Sign up for membership to become a founding member and help shape HuffPost's next chapter