Yes, wearing lipstick can be a pain. All of the meticulous applying and reapplying, plus all of the prep work that comes beforehand (please tell us you're exfoliating your lips). But when it comes down to it, stepping out in a bright shade of lipstick is 100 percent worth the minor trouble. What's a little cosmetic upkeep when you reap such psychological benefits?
Trust us, it's not about looking good for other people -- there are plenty of reasons why wearing lipstick can make you feel great.
Lipstick can give you a boost in the most adverse situations.
When "Today Show" style editor Bobbie Thomas began working in a rape crisis facility, she noticed how lipstick could lift a woman's spirits, as she watched a survivor testing out a new tube of lip color. "I realized the power of lipstick," Thomas said. "It validated her -- I could see the spark in her face. She felt worthy of self care."
Similarly, Piper Kerman, whose prison memoir inspired the Netflix series, "Orange Is The New Black," recalled how cosmetics allowed her to not only bond with fellow inmates but also feel attractive and unique in such a dark, scary setting. "When I was dressed in shapeless men's clothing and steel-toed shoes, some mascara and lip gloss went a long way toward making me feel like perhaps I still had something to offer my fiancé," she wrote in Allure in 2010.
Plus, nothing lifts you up during an economic hardship like lipstick can.
Have you ever impulse-purchased a tube of designer lipstick when money was tight? Turns out, you're not alone. The aptly-titled "Lipstick Effect" can be traced all the way back to the Great Depression. Essentially, during times of economic hardship, sales of cosmetics increase. Back in the early 1930s, while industrial production was cut in half, makeup sales were on the rise. Today, we see the same pattern of consumers turning to cheap thrills, like lipstick, during economic hardships -- not a bad way to increase morale, if you ask us.

When wearing lipstick, you'll appear more competent in a professional setting...
Anecdotally, we can certainly say that we get a jolt of confidence each time we slick on a bright lippie, but that self-assurance is not just in our heads. In a 2011 study by Procter & Gamble, researchers from Harvard and Boston University found that women felt more confident while wearing makeup, which included lipstick. What's more, they found that people wearing color cosmetics were perceived as more competent and reliable. "There are times when you want to give a powerful 'I'm in charge here' kind of impression, and women shouldn't be afraid to do that," said Sarah Vickery, an author of the study. (Though it's worth noting that participants wearing heavy makeup experienced a "lowering of trust.")
...and more appealing to the opposite sex.
While we'd never suggest you wear something -- cosmetics or otherwise -- that serves the sole purpose of attracting men, it's interesting to note that guys really do notice your small efforts, especially red lipstick. Not only did a 2013 French study show that waitresses wearing red lipstick received higher tips from men, but another recent study found that women wearing red lipstick were approached in bars more frequently. Yet another study on the matter found that "red lips would be associated with an indication of estrogen levels, sexual arousal and health, which in turn led to increase the positive perception of the women's faces." When you know men are looking your way, it's hard not to feel better about yourself. (Again, just food for thought, not a call to action.)

But we're really wearing lipstick for ourselves.
The most important part of wearing lipstick, however, is how you feel when you wear it. A recent poll by the British Heart Foundation found that 26 percent of women reported feeling more confident while wearing red lipstick, and it's not hard to see why. A friend of mine, who in three years of friendship I've never seen without perfectly applied matte red lipstick, recently told me, "It's more about having a signature and feeling comfortable and identifiable than an aesthetic choice." When you pick a shade that you feel great in, it can become what differentiates you from your peers -- it can help you find what makes you you.
Sure, it might seem vain, but sometimes a little vanity can help us find self-worth. And that's OK.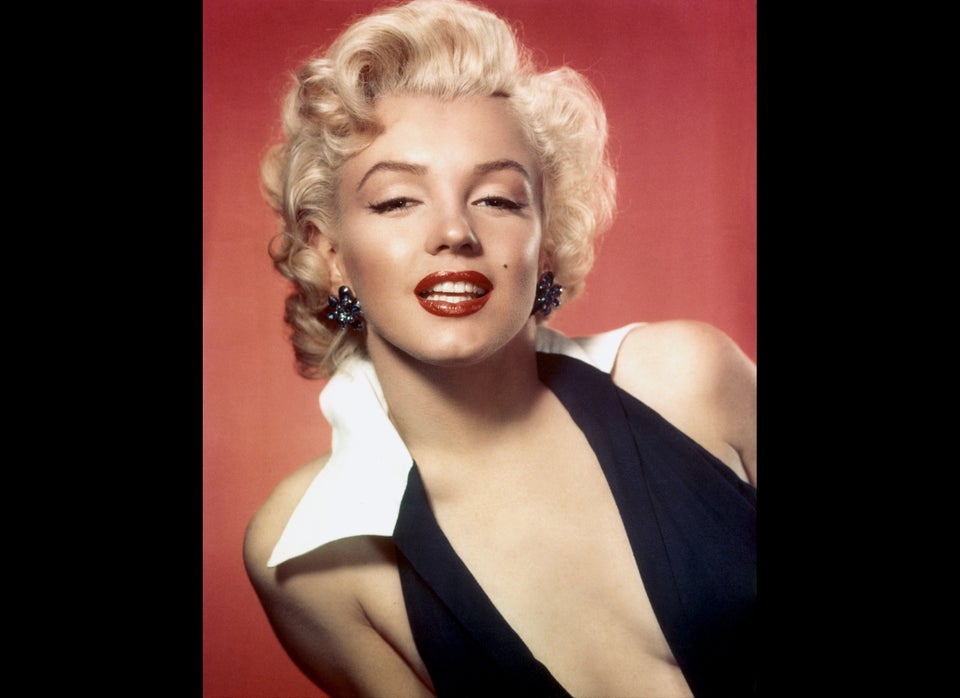 Stunning Red Lips
Related