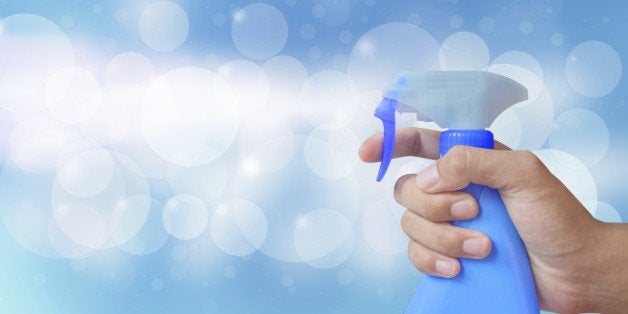 The same way we would 'spring clean' our homes, we should also take some time to spring clean our lives. The difference here is that we don't need to wait for spring to embark on this necessary task of psychological polishing. Our minds can get cluttered with things we don't need, accumulated dust, disorganized dimensions, bad habits, and previously formed ideas and impressions that should be thrown away or at least reconsidered for accuracy and consistency.
This is a period to engage in a kind of life inventory; to get rid of what you don't need and retain all that has proved beneficial. In doing so, you are reminded about everything that you've accomplished, how you were inspired and what you can do to continue improving and discovering your life's purpose. Of course this takes deliberate effort, honesty, courage and a conscious determination to want to invite change into your life.
So let's roll up our sleeves, put on our gloves and begin.
• Open the windows of your mind. This is a great chance to broaden your understanding of people and places, to allow new insights and experiences, challenge old assumptions and learn new thing.
• Dispose of misunderstandings. If you have recently had an argument with someone and not talked to them for a while, throw out the misunderstanding and try to reconcile.
• Unwrap a new hobby. What better time to awaken the artist in you? Perhaps start a book club? Join a Zumba class?
• Polish up procrastination. Nothing creates more anxiety than procrastinating on a task that you know needs to be completed. What's holding you back?
• Carve out some 'nothing time.' When was the last time you simply stared out the window, allowing your mind to be guided by your heart? Drop the phone, computer and any other distractions and just enjoy the view.
• Unblock pleasing sounds and block out noise. Irritating noise can raise stress levels significantly, so instead put on your favorite music more often and experience relaxation washing over you.
• Dust off your talents. Life has a way of keeping us busy. So much that we forget about our creative characteristics. When we master routine, we make room for creativity.
• Omit old habits. Start by making a list of any negative behaviors or habits you may have. The top culprits are smoking, bad eating habits, not sleeping enough and sedentary lifestyle with no exercise. If you can begin any of these, you will feel the incredible health advantageous gained within the first week.
• Scrub up your finances. Are you behind in some bills? Do you have a budgeting structure? Are you in control of your spending? This is an area that needs to be managed proactively and very carefully. The good news is that if financial issues are not one of your strengths, you can seek advice from a professional who will get your money matters in order in no time.
• Brush up your relationship. Think about the way you have been interacting during the last few months. How effective is your communication? Do you understand one another? Are you best friends? Do you have mutual respect for each other?
If you go through life without occasionally thinking about these very important elements, the result is a life that leads you rather than you being the architect of your life's design. You don't like a particular thing? Deeply consider why that is, how it's affecting you and map out a plan to transform it so that it no longer has to stand in your way of progress.