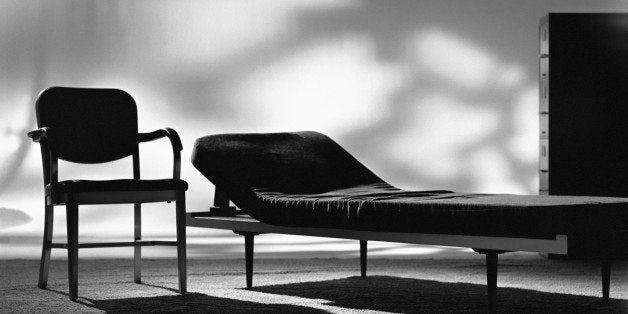 Therapists who offer the gay "cure" will no longer be allowed to advertise their services in the directory pages of Psychology Today, a magazine and website that includes profiles of tens of thousands of mental health professionals.
The news, announced Wednesday, is something of a turnaround for the company. On Tuesday, Charles Frank, who runs the organization's directory of therapists, informed The Huffington Post that "We take care not to sit in judgement of others by allowing or denying individual participation" in the directory. While Psychology Today was not a "fan" of conversion therapy, Frank said, "the Therapy Directory cannot pick winners."
The Human Rights Campaign, a gay rights group, first pressed Psychology Today in February to remove all advertisements that purported to help gay people become straight through counseling, a practice that is roundly condemned by the mainstream mental health community. "By offering a venue for these medically-debunked practices, Psychology Today is lending them a veneer of credibility -- propping up a fraudulent industry that takes advantage of vulnerable individuals, including children and families," HRC spokesman Fred Sainz wrote in a letter to the CEO and publisher of Psychology Today.
Until Tuesday, the Human Rights Campaign's letter and subsequent phone calls had gone unanswered. But on Tuesday morning, HuffPost published a story on the saga. Less than four hours later, Frank announced the new company policy in a statement on the website: "The Therapy Directory has removed the individual whose profile included a discussion of conversion therapy. We have informed all Directory professionals that those whose profiles offer conversion therapy will be delisted."
Frank has since removed five profiles that mentioned "reparative therapy," another name for conversion therapy, from the directory's nearly 80,000 profiles. "It took me a while to track them all down," he told HuffPost in an email.

Popular in the Community