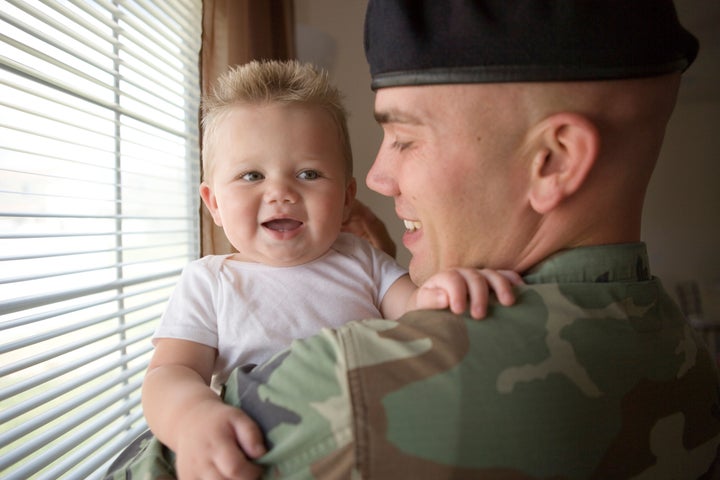 As a retired Army Colonel and psychotherapist who works daily with soldiers, veterans and their families, I have observed some common elements among those who have served in our nation's military. It is not uncommon for a veteran to return from war changed. In fact, most do change. No one intends to change while deployed; it just happens. The pace of life is different. In combat people live or die based on how quickly they respond to a situation. Civilians, back here, move at a different pace. That slow pace is frequently interpreted by soldiers as lack of care.
Performing a combat mission "down range" is commonly fueled by anger; anger makes a soldier feel strong, perhaps invincible in combat. It is not a conscious decision, it's just what happens when you know people are out to harm you when you least expect it. It is what life has become when any moment you know a mortar, rocket or explosive device could instantaneously take your life. Emotional numbing becomes a way of surviving. How can I tell you what I feel when I stopped feeling! A veteran's vocabulary includes the most profane words known because war is profane!
Communication is difficult among those who count the most -- those loved by the veteran. Conflict becomes common. Veterans are easily triggered by sights, sounds and odors that take them back to previous situations. It is difficult to stay present in a conversation when so many stimuli take them back to memories of disturbing events. It is easier to avoid conversation than argue or be triggered every time the vet talks. Social isolation becomes a means of escaping the unpleasant challenges of social interaction.
There is a desperate need to maintain hope that they can win in the final battle -- coming home. So, where does a veteran turn for help? Family members can learn more through various veterans' organizations. Know what is provided through the Department of Veterans Affairs and other resources in your area. A previous generation of Vietnam veterans returned home suffering with posttraumatic stress disorder (PTSD) and too frequently were told "this is something you have to live with for the rest of your life." Thankfully, this perspective has now been replaced as clinicians who have been trained in mental health treatment models that assist veterans in reclaiming their lives. It can be helpful to identify a number of psychotherapists in your community who are experienced with working with veterans and their families as well as excited about the work they do in making a difference in veteran's lives.
It's important to remember that there are different types of treatments being used for veterans. There are three evidence-based models of psychotherapy that have been deemed efficacious as a category "A" (top rating) in the treatment of adult trauma. They are Eye Movement Desensitization and Reprocessing (EMDR), Cognitive Processing Therapy (CPT) and Prolonged Exposure (PE). However, each of these forms of therapy has its unique approach in treating trauma. Those differences can affect the outcomes with individuals seeking therapy. If veterans have had a poor experience in treatment they should not be discouraged but rather seek other options. I'll be discussing the therapies and their differences in the future.
Our veterans deserve to have timely care by agencies with clinicians who believe they can make a difference (more than just maintaining infrequent contact). Ask the veteran if the treatment they receive is making a difference. Listen for the presence of hope being expressed in their voice. Those agencies that provide effective, timely treatment deserve acknowledgement; those who fail to provide timely continuity of care deserve scrutiny. Know there are health care providers who are committed to making a difference both to the veteran and family members. Together we all can make a difference.
For more by E. C. Hurley, Ph.D., click here.
For more on PTSD, click here.