On Oct. 29, a group of roughly 100 rich and powerful people gathered at the upscale restaurant Tao in the Chelsea neighborhood of Manhattan to discuss global domination.
The closed-door, members-only meeting was attended by pop culture celebrities and company presidents, CEOs and CMOs. Questlove, David Blaine, Steve Aoki and Janelle Monáe were all present, as were Levi's president James Curleigh and Vice Media's president Andrew Creighton. Senior representatives of Red Bull, Spotify, GoPro, Citibank, American Express, Hershey and Tinder were just a few major brands there.
An ambitious man named Roman Tsunder had gathered the formidable group, who together represented an organization that counts influential figures including the Dalai Lama and Tony Hawk among its members. The point of this meeting was partially to please, yes, but also to figure out how to take on the world, as underlined by the organization's name "PTTOW!," or "Plan to Take On the World!" (Exclamation theirs.)
Tsunder is the the CEO and co-founder -- along with "Viva La Bam" executive producer and "Jackass" consultant Terry Hardy -- of PTTOW!, an organization that attempts to convince artists and powerful companies to work as a team to reach goals that vary in detail but are united in their appetite.
"If you're going to ask me what PTTOW! looks like 10 years from now, I would tell you that we're [going to be] responsible [for] and help our members create the top 10 most important cultural moments in the world," Tsunder told me before the meeting.
"You only live once, right?" he added.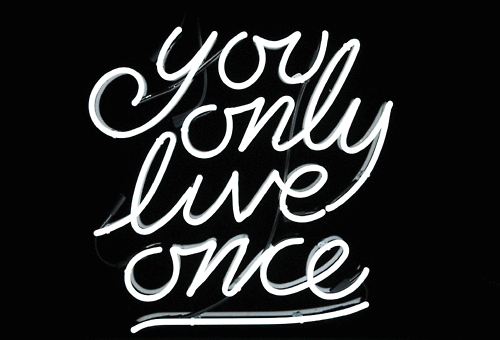 Especially after you learn a bit more about PTTOW!, it's understandable if you doubt whether it can actually become the master of next decade's cultural universe. The vast majority of people involved in the organization are corporate suits, and the PTTOW! brand mixes questionable action sports style with Burning Man festival sensibilities. (PTTOW! is even currently seeking a "Manager of WOW" with a "strong background" in "experiential installations" like Burning Man.)
But remember the collections of people the organization has assembled. A seemingly limitless number of corporate powers, including Nike, GM, Lacoste, Paramount, MasterCard, Viacom, Starbucks and just about every other dominant company you can think of have been involved with PTTOW! at one point in the six years since the organization's conception. So have celebrities including will.i.am and Quincy Jones.
The influence represented by the little-known group of around 250 highly powerful people who make up the organization's total membership is almost too much to believe. But the group is adamant that its influence is on view throughout the pop culture. Just a few months ago, the group was partly behind the Dalai Lama's 80th birthday celebration in Los Angeles, the first of its kind in the United States. (The Dalai Lama has been a member since 2012.) Even more recently, PTTOW! had a role in the 2015 Global Citizens Festival in New York, an event aimed at ending extreme poverty by 2030 that attracted tens of thousands of attendees. Now, Tsunder and crew are gearing up to take on the 2016 Rio Olympics.
The specifics of what role PTTOW! plays in any of these deals is unclear -- the partnerships are formed in highly private sessions -- and that shadowy influence has earned the organization an air of mystery leading to suspicious publications filling in the gaps. Fast Company referred to the PTTOW! as the "illuminati IRL." Forbes compared the organization to the "Bohemian Grove," a legendary meeting place for the rich and powerful first started in the 19th century. But Tsunder argues that even the Bohemian Grove, a community that included many American presidents, has nothing on this new conclave.
"I would ask what projects have come out of the Bohemian community," Tsunder told me. By comparison, he said, "We want to spend [our] time doing the grandest things. Whether it's figuring out what's happening on Mars, or whether it's figuring out commercial space flight, or whether it's figuring out how to help people's lives."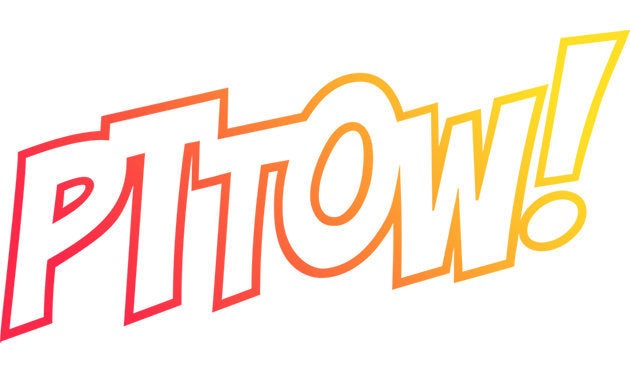 I was invited to attend the Oct. 29 opening ceremonies of the 2015 "PTTOW! Sessions" at Tao, an annual meeting meant to expedite business partnerships between the members. Upon first entering the "PTTOW! Sessions," it was clear that the organization had a Burning Man-meets-Davos sensibility and a predisposition toward New Age-influenced camaraderie-building.
An event staffer standing in an entrance hallway instructed me to grab a branch-like wooden pencil and write an ambition or fear on a small slip of paper. Halloween was later in the week, so I wrote down "Ghosts" and placed the paper in a glass bowl with the others.
A model covered in full body paint wearing scarce pieces of wrapped cloth pulled back a curtain of hanging beads to allow me to pass into the next hallway room, where a young woman dressed as an enchantress performed a ritual using some sort of incense on me. She claimed all of this would free up my body to allow whatever I wrote on the slip of paper into my life. "Uh oh," I thought. "Probably shouldn't have written 'ghosts.'"
Around another corner, the main waiting area featured a long table of food, along with even more models covered in body paint. I took a plate and broke bread amongst the PTTOW! members. Men and women communed together in the tailored crowd, but kept it professionally casual. "I didn't bring any business cards to this," one man said. "We go to Coachella every year," said another.
Soon, another person covered in body paint was playing a drum and yelling out from the bottom of the flight of stairs. A black drape dropped behind him, revealing a massive room filled with towers of paper boxes featuring brand names, like Babel-esque symbols to the values of partnership. Just beyond these pillars of partnership was a stage where six more drummers beat wildly.
When the members of PTTOW! had all taken their seats, a slam poet and hype man named In-Q took the center stage and then yelled, "If you feel alive, say, 'Yeah!'" He had us stand up, dangle our arms and bump into each other, then had members form rows of massage lines. After we had all massaged the people to our right and left, we sat back down. In-Q recited a poem with lines such as, "Value is a funny thing" and "Avocado toast," the latter of which he said three times in a row. Near the end, In-Q said, "The most important things in life are ... " to which the highly influential and wealthy crowd replied, "Free."
After a brief video introduction with multiple action sports montages, an African proverb and laser sounds, Tsunder took the stage.
Before PTTOW! ever existed, Tsunder was the founder of Access 360 Media, a digital advertising network that he started in 2003. Now in his early 40s, Tsunder is well-versed in the cadence and delivery techniques of corporate social responsibility. Tsunder spoke during his opening remarks of an upcoming project called "Worldz," which he claimed "will become the most important cultural event in the world." "You have the privilege to create what the world will look like tomorrow," Tsunder told the audience at another point. Later, he instructed us to reach under our seats to find small black pouches filled with "energy seeds."
Tsunder seems sincere when he claims that the end-goal of his organization is not just about making money, that the hope to dominate the culture of the next decade is about something more "grand." But PTTOW! still seems to be figuring out how to express this in results. At one point during our interview, Tsunder asked me to Google "Robbie Maddison, motocross surfing" to find an example of an ideal PTTOW! collaboration.
"He's literally on a motorcycle surfing a wave; it'll blow your mind," Tsunder said. The video was uploaded by American footwear company DC Shoes, a PTTOW! member.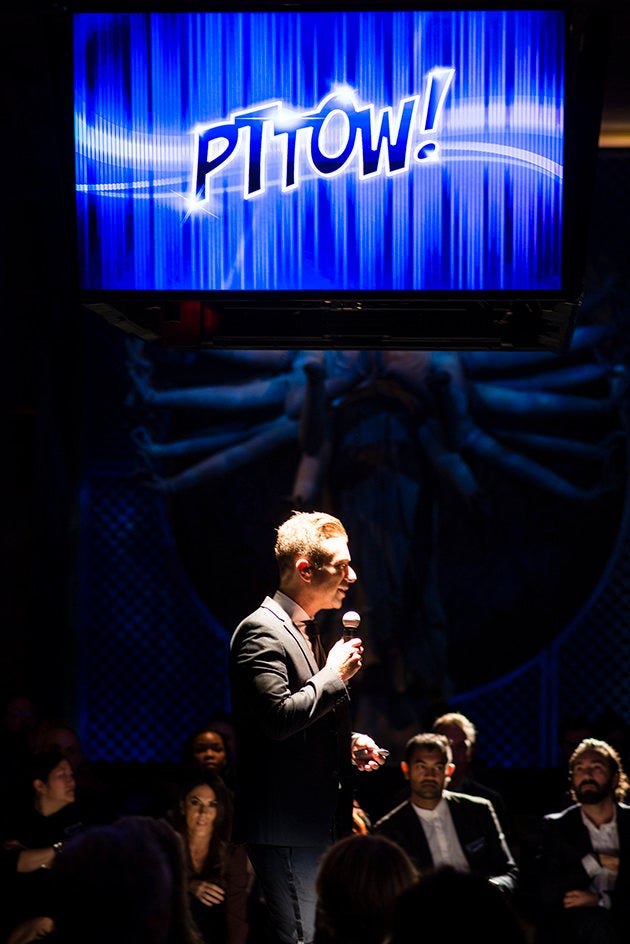 Multiple times throughout the year, PTTOW! hosts member events in hopes of getting its powerful cast of representatives to bond more closely and solidify concrete projects. Just earlier this year, members were invited to partake in Navy Seal training together in Southern California, an occasion that has become somewhat of a tradition. The organization's CMO, John Kirkpatrick, who first started as a PTTOW! member while holding senior positions at Hot Topic and Hard Rock International, told me that the training made him feel as if he were "brethren" with the other members.
Kirkpatrick spearheaded these October PTTOW! Sessions, which he said were organized to form a sort of "supergroup" for business. Throughout the sessions, the assembled members would meet to discuss pre-planned potentials for business collaboration. One of the planned meetings put a financial company, augmented reality company and beverage company in the same room to facilitate a potential collaboration on David Blaine's upcoming magic tour.
This is what PTTOW! really does, it seems. Rather than influence the future of culture, it facilitates conversations between groups that wouldn't naturally all come together in one place, allowing companies and cultural titans to develop ideas they wouldn't, and couldn't, develop by themselves. "We have one of the only places in the world where it's safe to have Coke, Pepsi and Red Bull in the same room," Tsunder joked.
The secretive, breakout meetings would happen later in the day behind closed doors in the adjacent Dream Hotel, but not before the culturally famous members were able to speak. On stage, Tsunder told those gathered not to waste the triumph that "everyone [was] in this United Nations-type setting."
And so, Questlove took the stage.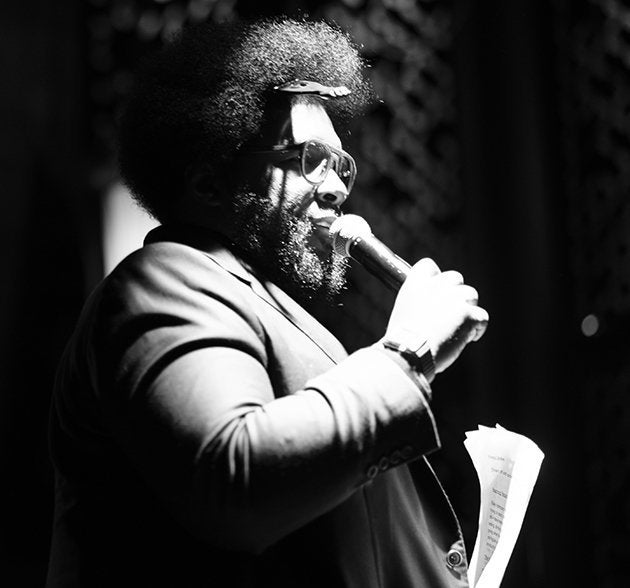 The Roots drummer and "Tonight Show" performer seemed unprepared when he spoke, as if the PTTOW! Sessions were somehow not the most important meeting in or for the world. At times, the things he said even seemed to accidentally mock the stated goals of meeting. "Everyone has a grandiose idea," Questlove lamented.
Questlove's talk jumped around quite a bit. He talked of an A-list friend of his who was working on his fifth album. Said A-lister had revealed that he wants to create a fake artist name to make an album he actually cares about, rather than what the brands he's signed contracts with wanted. Yet he made sure it was clear that he understood the importance of brands. "If it weren't for products, we'd all be naked," Questlove joked at one point. But his central point was that he hopes the representatives of the brands in the room actually listen to the ideas of the artists they become partners with. That they truly became partners with the artists, rather than seeing them as faces for endorsements and nothing more.
Occasionally while on stage, Questlove, joined by Aoki, realized they were inadvertently criticizing specific businesses represented by the people in front of them, but that was difficult to avoid in a room filled with so many corporate representatives. Aoki made a dig at One Direction, only to quickly pull back, as he realized someone in the audience was associated with the act. "Is that your artist?" he asked with a nervous chuckle.
At one point, Tsunder told me that companies and artists should "think of culture like water," a substance that cannot truly be understood from afar. "You can't feel water by looking at it, you have to jump into it to feel it," Tsunder said. But sitting amongst the members of PTTOW!, you get the feeling that that this water has to somehow be turned into wine, bottled, then sold.
After Questlove, Stephanie Ruhle, a managing editor and anchor for Bloomberg, took the stage to lead a "Town Hall Discussion" on the nature of value. Microphones started circling through the audience. Things were said such as, "Fuck your ROI," as a former Red Bull Director of Sports Marketing and current representative for GoPro declared -- a characteristic attempt to prove he and others in attendance were about more than money.
Someone suggested bringing celebrities and athletes to corporate meetings in order to impress bosses.
Questlove was sitting to the side of the stage now. But he grabbed a mic and asked a question: Why do companies continue to throw so much money at trying to create important cultural moments?
A representative from JP Morgan took the mic to respond to Questlove's concern. She simply said, "On behalf of banks, we sponsor some bam-ass shit."
CORRECTION: A previous version of this article mistakenly attributed a quote to a Red Bull representative. The executive was a former Director of Sports Marketing at Red Bull. He is now an SVP Marketing at GoPro.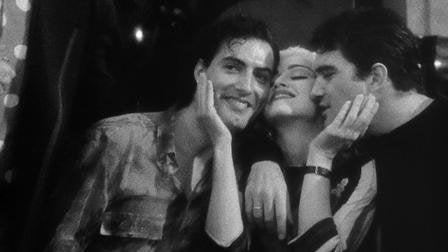 14 Music Documentaries Worth A Watch
Popular in the Community