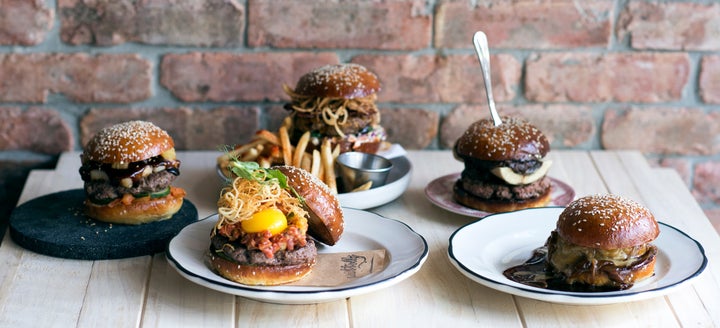 It's that time of year again, from June 5th to August 3rd Chef Jose Mendin will be firing up the grill and inviting his famous friends to come and join him for the much-anticipated PB Burger season. Pubbelly Noodle Bar diners will get to choose from a tasty collection of burgers available Monday thru Thursday, plus, each Wednesday there will be a celebrity guest chef meet and greet to talk about the exclusive burger of their creation that's being featured on the menu that week.
For every delicious burger you bite into on Wednesdays, the Pubbelly Group will donate $1 to The James Beard Foundation through the Blended Burger Project.
Celebrity guest chefs include current local favorites as well as a few held near and dear to the heart of Miami. Each guest chef is asked to create a burger of their choosing inspired by some of their favorite flavor profiles. Every year the PB Burger event seems to last longer and longer, allowing for more happy burger filled bellies - and there's no complaints here!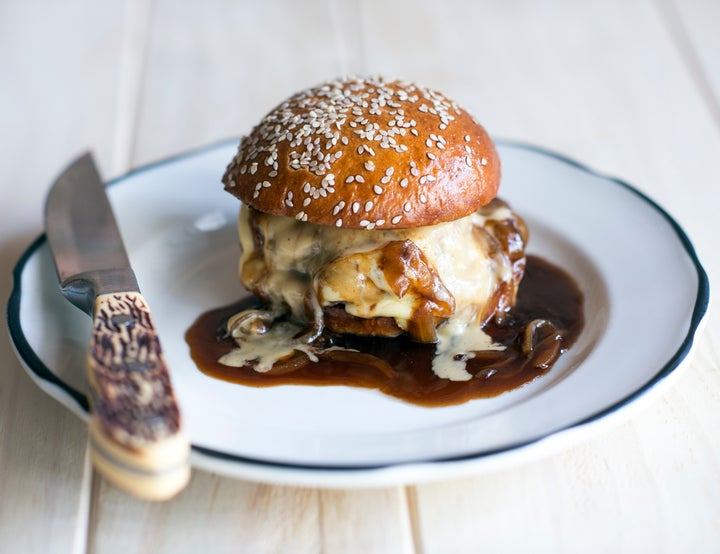 Check out the list of chefs below with their dates and burger creations:
June 7: Susan Ungaro, President of The James Beard Foundation - James Beard Favorite Burger Revisited
June 14: Chef Ingrid Hoffman, Celebrity Chef - Latin Burger with Caramelized Onion and Jalapeno Relish and Red Pepper Mayonnaise
June 21st: Alejandra Cangas and Andrea Becerra, The Hungry Post - Wild Mushroom Confit Burger with truffled broth and poached egg french dip jus
June 28th: Roxanne Vargas, Host of NBC 6 in the Mix - Roxy's 6 in the Mix Melt with smoked gouda cheese, caramelized onions, bacon jam, roasted aioli sauce spread on rye
July 5: Chef Michelle Bernstein, Crumb on Parchment - Burger with Gorgonzola Dolce with onion rings, watercress, and balsamic vinaigrette
July 12: Chef Dena Marino, MC Kitchen - The Bolognese Burger
July 19: Chef Lorena Garcia, Celebrity Chef & Chica Restaurant Las Vegas - Mushroom Sweet Aji Burger with short rib and mushroom sweet chili sofrito
July 26: Chef Janine Booth, Root & Bone NYC and Sarsaparilla Club - Grilled Indian Madras Curry Lamb Burger with mango chutney, raita, & pickled fresnos on a toasted nigella seed bun
August 2: Laine Doss, Food & Spirits Writer for Miami New Times - From Philly With Love Burger with ribeye steak/mushroom blend, piquant Provolone cheese, onions, peppers on a hoagie bread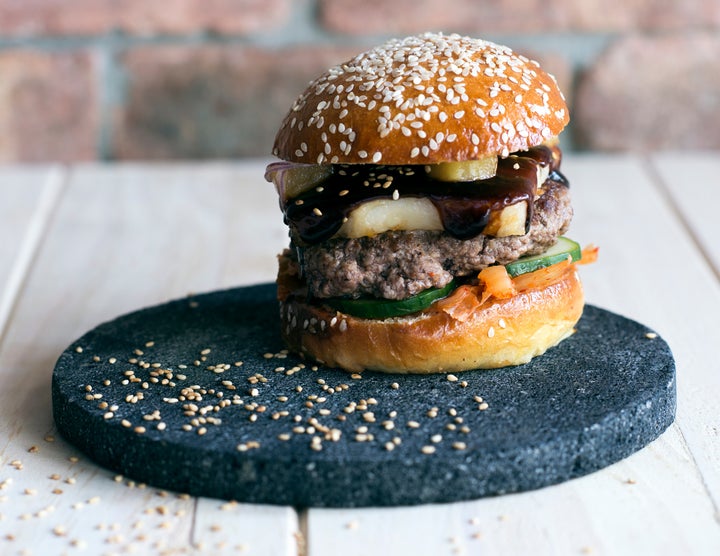 Popular in the Community