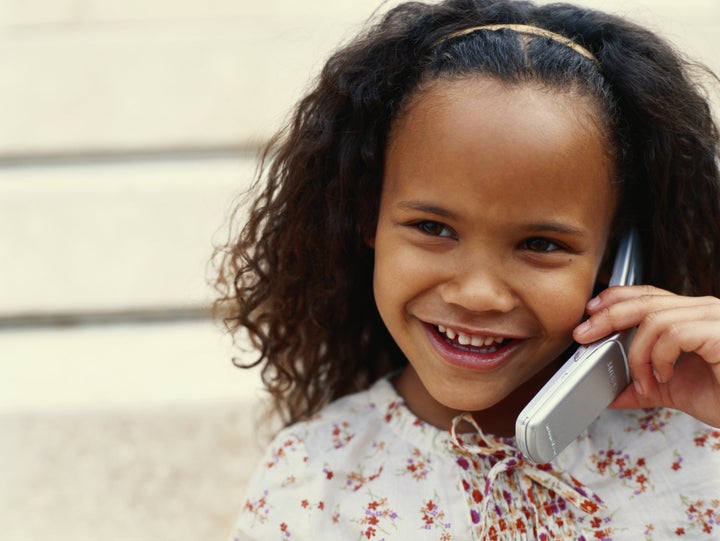 More girls are reaching puberty at a younger age, often as early as 7 or 8, according to a new study.
Published today in Pediatrics, the study links the alarming trend to rising levels of obesity and environmental chemicals found in everyday items-- like water bottles and makeup-- that mimic estrogen.
Dr. Frank Biro, lead author of the study and director of adolescent medicine at Cincinnati Children's Hospital Medical Center, told the New York Times: "It's certainly throwing up a warning flag... I think we need to think about the stuff we're exposing our bodies to and the bodies of our kids."
Obesity is cited as a major factor, because body fat produces estrogen, which in turn triggers breast development and menstruation. But he also suggests the role of endocrine-disrupting chemicals like Bisphenol-A (BPA), which is used to make the plastics in water bottles and baby bottles. In January 2010, the U.S. Food and Drug Administration raised concerns over the widespread use of BPA's in consumer products, but so far little has been done to regulate its usage.
The study measures puberty as the start of breast development, the most ostensible sign of puberty in girls. Biro's team took breast measurements of 1,239 girls aged 6 to 9 living in San Francisco Bay area, greater Cincinnati and East Harlem in New York. Each age group was made up of 30% each whites, blacks and Hispanics, and 5% Asians.
According to the study's abstract, at 7 years old, 10.4% of whites, 23.4% of blacks and 14.9% of Hispanic girls were developing breasts. At 8 years, the figures increased to 18.3%, 42.9% and 30.9%, respectively.
Interestingly, these proportions increased the most among whites when compared to 10 years ago, the study says. A Time magazine article questions exactly how young puberty can start -- and why this matters.
The fact that the onset of puberty has not shifted earlier among African-American girls over the last decade, says Biro, may simply reflect the fact that they have reached the minimum biological age at which sexual development can occur. "How young can you go? Maybe white populations have not arrived at that biologic minimum," he says.
But perhaps most alarming of all are the quieter emotional repercussions, as the Times article notes:

Socially and emotionally, life can be difficult for a girl who has a child's mind in a woman's body and is not ready to deal with sexual advances from men and boys, or cope with her own hormone-spiked emotions and sexual impulses.