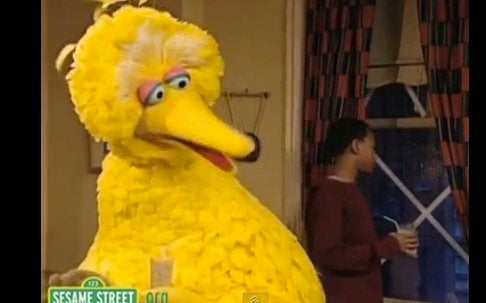 It's clearly time to stop picking on Big Bird. U.S. voters have confirmed that they don't regard public broadcasting as a 'hot button' issue. And it's no wonder. These are individuals who overwhelmingly grew up with Sesame Street. Those who missed it in their own childhoods saw it help shape the lives of their children and grandchildren. It was and remains the gold standard of children's educational television.
Not only do American families want government-supported public broadcasting, they need it now more than ever.
Today's parents are grappling with stressful jobs, stretched budgets and aging family members. Returning home after a long day, they often rely on public television to briefly entertain their children while performing necessary household tasks. The existence of PBS and shows like Sesame Street helps them rest assured there is appropriate, even enriching content on air.
To call these shows enriching is not hyperbole. Independent studies have overwhelmingly demonstrated children's programming on PBS dramatically improves literary skills. With children afflicted by poverty suffering from the lowest literacy rates in the country, public broadcasting -- available free, without cable subscription or satellite -- is not just important, but indispensable.
Eliminating government funds for PBS would severely reduce its reach, particularly in rural areas and small towns hit hard by the recession and its aftermath. In these persistently difficult economic times, the cuts would eliminate one of the most accessible means for low- and middle-income families to prepare their sons and daughters to succeed in school.
Also at stake is these families' ability to access cultural, arts and news programming for adults, from the acclaimed documentary series Frontline to Nature, a window into the wonders of the natural world, to the award-winning programs on NPR, such as All Things Considered and Morning Edition.
In today's highly partisan political climate, such programming serves as an essential venue for even-handed discussion and debate on the issues that confront our society -- issues such as how our political leaders are addressing the looming fiscal cliff. The shows are refuges from the commercial interests that can influence so much media content. Arguably we should be putting more funds into PBS because the return on investment is of inestimable value to our democratic principles.
This has not come to pass. Instead, after reducing federal funds by 13 percent or $57.5 million over the past two years, America's investment in public broadcasting now equals only about one-hundredth of 1 percent (.0017 percent) of the federal budget. That works out to a cost of less than half a penny a day per each U.S. citizen.
Charitable giving has played a vital role in the development and evolution of our public broadcasting system. My father Sy Syms personally supported Public Television Broadcasting in its earliest years. The foundation he started and that I now oversee continues to proudly underwrite its programming.
But charity cannot make up the difference, nor should it. Throughout the developed world, countries in difficult economic circumstances have continued to find ways of funding public broadcasting at a level (per capita) that far exceeds the amount we provide. These nations are geographically and culturally diverse. They include Australia, Belgium, Canada, Denmark, Finland, France, Germany, Ireland, Japan, The Netherlands, New Zealand, Norway, Sweden and the United Kingdom.
What would it mean for the United States of America to not rank among these nations? Do we want the U.S. to become one of the few developed countries to not allocate funds for media networks with the sole purpose of serving the public interest?
U.S. voters have consistently answered this question. They voted for Sesame Street. They voted for federally funded public broadcasting. They voted for a society in which government doesn't cut services negligible in cost and powerful in impact.
Our legislators must remember that. Big Bird is watching.
REAL LIFE. REAL NEWS. REAL VOICES.
Help us tell more of the stories that matter from voices that too often remain unheard.