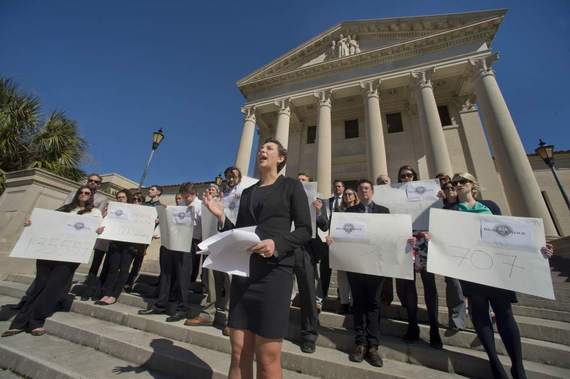 Louisiana, which has the highest incarceration rate in the country, no longer provides public defenders to all its people accused of crimes; within months over half its public defender offices are expected to become insolvent.
In an oped in the New York Times, the head of the Orleans Public Defender explained that Louisiana funds two-thirds of its public defender system with fines and fees from people convicted of traffic offenses and crimes.
Cardozo Law Professor Ellen Yaroshefsky told a New Orleans court that the New Orleans public defender's office was being run in an unethical manner. "I'm very troubled by the situation this public defender's office is in," Yaroshefsky testified. "To call this a 'justice system' is really a misnomer. ... I believe this entire office is operating as a conflict of interest. The lawyers here are compromising some clients in other to represent others. They make a decision to triage, and triage is a conflict of interest. This is a problem now that is a judicial problem, and I believe needs to be dealt with on that level."
Meanwhile, Louisiana is facing a huge overall budget deficit of nearly a billion this year and double that next year due to fiscal problems left by departing Governor Bobby Jindal.
The meltdown of the Louisiana public defender system makes it criminal to call it a justice system.
Popular in the Community