 We've all heard it from our parents and grandparents before: "In MY day…"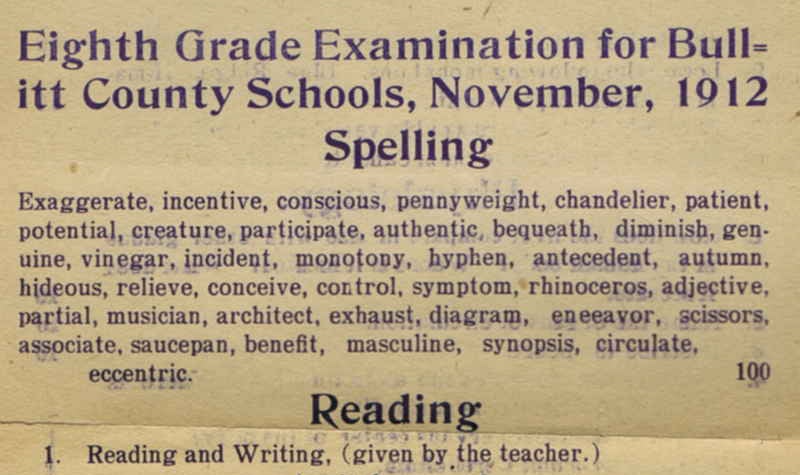 1912 Eighth Grade Examination for Bullitt County Schools, Ky.
American students are continuously proving to know less in subjects like history. A study released last October by the American Council of Trustees and Alumni and GfK roper saw abysmal results on surveys gauging American history literacy among college graduates. The results seemingly echoed the findings of two viral videos from earlier last year that suggested students do not possess adequate knowledge of U.S. history, politics and current events.
A 2010 study by the National Assessment of Educational Progress (NAEP) showed the U.S. history testing scores are "stagnant," with only 9 percent of fourth graders correctly identifying a photograph of Abraham Lincoln and stating two reasons for his importance.
Lee White, executive director of the National History Coalition, says the problem stems from history's place in American curriculum.
"They've narrowed the curriculum to teach to the test. History has been deemphasized," he said. "You can't expect kids to have great scores in history when they're not being taught history."
Support HuffPost
The Stakes Have Never Been Higher
Related
Popular in the Community