 WASHINGTON -- With the last outstanding race for a New York State Senate seat called on Friday, campaign finance reform in the Empire State is also looking like a winner. Democrat Cecilia Tkaczyk's victory over Republican George Amedore means there are now a majority of sitting senators who support the passage of reform, including the public financing of elections statewide.
"This is a linchpin victory for public financing of elections, and it means the Governor's proposal has the votes to become law," Dan Cantor, executive director of the New York Working Families Party, said in a statement.
Tkaczyk's victory increases the number of Senate Democrats to 33, a majority in the 63-member body. At least 32 of these Democrats have previously stated their support for public financing, meaning that even though five Independent Democrats caucus with the 30 Republicans in a power-sharing agreement, there is a majority for public financing.
As for the Democratic-controlled state Assembly, it has long supported public financing and passed legislation sponsored by Speaker Sheldon Silver in 2009. Silver reintroduced legislation in 2012 and has said he will do so again in 2013.
Campaign reform advocates were effusive. Karen Scharff, executive director of the grassroots organization Citizen Action of New York, called Tkaczyk's victory "the final confirmation that there is a statewide mandate for passing publicly financed Fair Elections." Investor Sean Eldridge, who is raising money to organize legislative support for public financing through his Protect Our Democracy PAC, described Tkaczyk as a "strong advocate for ending corruption and promoting transparency in Albany." And Jonathan Soros, the founder of Friends of Democracy, a pro-reform super PAC, said in a statement, "Her win today is an unmistakable mandate to work to change the broken campaign finance laws that have shut out the voices of regular New Yorkers."
Tkaczyk's win is not just a victory for reformers because she provides the majority vote in favor of public financing, but also because they invested big to help her take the seat. Soros' Friends of Democracy and Eldridge's Protect Our Democracy each spent $250,000 in independent expenditures to support Tkaczyk's campaign.
Stephanie Taylor, co-founder of the Progressive Change Campaign Committee, also credited "a grassroots army" for Tkaczyk's victory. "Members of the Progressive Change Campaign Committee worked with our allies to make 25,000 calls to voters and 215 donations, and helped secure the 19 vote margin of victory," Taylor said in a statement.
Amedore's campaign meanwhile ran ads calling the public financing proposal "a new tax."
"Senator Tkaczyk proved that being on the right side of reform is not only good policy, it's good politics," Soros said. "Her victory shows that voters will support candidates who champion real campaign finance reform, including citizen-funded elections."
This story has been updated with a statement from Stephanie Taylor of the Progressive Change Campaign Committee.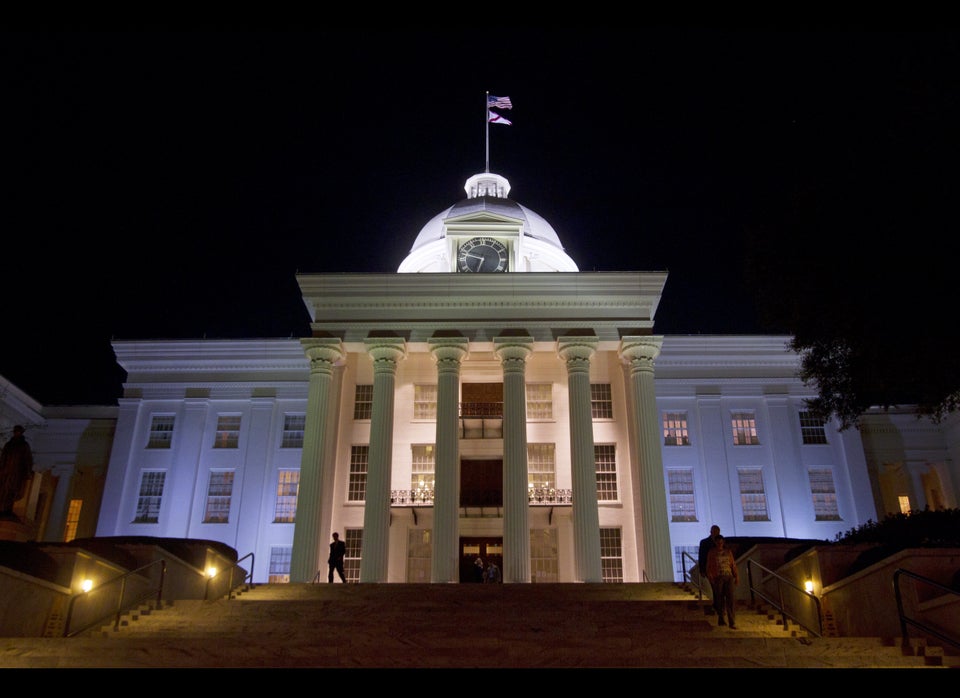 U.S. State Capitol Buildings
Popular in the Community