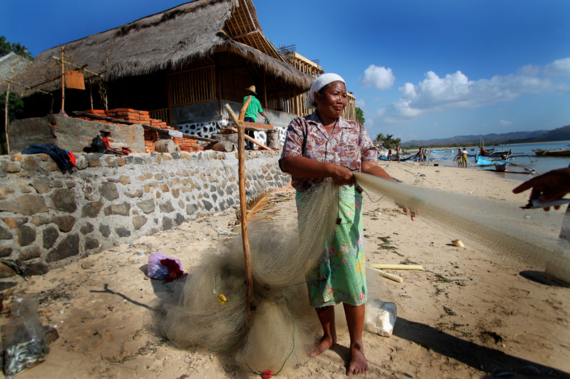 The United Nations General Assembly recently adopted its 2030 Agenda for Sustainable Development: 17 goals and 169 targets to eradicate poverty, eliminate inequality, and fight climate change over the next 15 years. It's an extraordinarily ambitious agenda for the world community, which closely aligns with the mission and responsibilities of public health.
The 17 Sustainable Development Goals (SDGs) build on the eight Millennium Development Goals (MDGs) ratified by the United Nations in 2000; the world's work to accomplish the MDGs has helped the global community make significant progress toward reducing poverty, childhood mortality, and deaths from AIDS and malaria over the past 15 years. Despite this success, the Millennium Development Goals were seen by many as too narrow and not representative of a true world view. As Liz Ford wrote in The Guardian, "Unlike the MDGs...the UN has conducted the largest consultation programme in its history to gauge opinion on what the SDGs should include."
While the MDGs focused more specifically on health issues, the SDGs, which address underlying structural problems, confront the drivers of the public's health more expansively. Half of the eight MDGs focused directly on health concerns: Eradicate Extreme Hunger and Poverty; Reduce Child Mortality; Improve Maternal Health; Combat HIV/AIDS, Malaria and other Diseases. The other four were less direct: Achieve Universal Primary Education; Promote Gender Equality and Empower Women; Ensure Environmental Sustainability; Develop a Global Partnership for Development.
In contrast, none of the SDGs mention a specific disease or medical condition, and only one is focused on health. But together they offer a broader framework to address public health concerns in a more holistic way — recognizing the evidence that we can no longer separate poor health from climate change, inadequate housing, gender disparities, and economic privation. Even peace, whose absence has forced millions to become refugees in recent months, finds its way to the SDGs as one avenue towards improved population health.
Every one of the 17 SDGs has significant public health implications too numerous to mention here. Economic growth is vital to reducing poverty and hunger, for instance; infrastructure is crucial to creating settings where healthy living can take place; sustainable cities are essential, given the World Health Organization's estimate that "by 2017, even in less developed countries, a majority of people will be living in urban areas."
The SDGs are, therefore, an agenda for public health — for creating the conditions in which people can be healthy, to paraphrase the U.S. National Academy of Medicine. This is a framework through which public health professionals can conduct their work and the broader global community can better understand the field's multifaceted roles. A central lesson of public health is that more than 70 percent of health is created by factors that are not fully in the control of the individual. That's what the SDGs address: the widespread factors that so significantly influence health but are not directly focused on health itself.
UN Secretary-General Ban Ki-moon recognized that fact as he opened the 2015 General Assembly session, where the SDGs were ratified. "The Agenda you are adopting today," he stated, "...embodies the aspirations of people everywhere for lives of peace, security and dignity on a healthy planet. Let us today pledge to light the path to this transformative vision."
That vision is one of public health, and the Sustainable Development Goals light its path impressively. Now, it's up to all of us to step up and make these ambitious global commitments a reality. That work began last week with the global meeting in Paris to create agreements to slow climate change, which is already harming human health. The results these historic efforts will determine the opportunity for health in our lifetime, but even more for the health of our children and grandchildren.
Popular in the Community