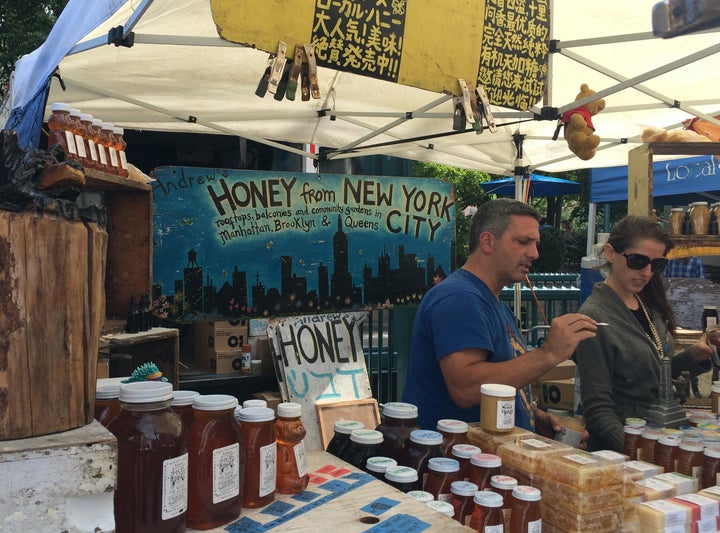 NEW YORK -- Union Square is one of those rare places left in Manhattan where just about anyone has business being.
And, for that matter, shopping.
For nearly four decades, the Union Square Greenmarket has served as a grand bazaar in Lower Manhattan, where produce, baked goods, flowers and foodstuffs are hauled in from the countryside (or some Brooklyn bakery) four days a week. And almost anyone can afford to shop there.
Sure, there's $15 smoked duck breast from a farm in the Hudson Valley and $4 loaves of bread big enough for no more than two hungry adults. But there are also potted succulents for less than $5 and apple cider doughnuts for 50 cents a piece. The vegetables are cheap and grown nearby. Even if you don't buy anything, you could make an okay meal out of free cheese samples alone.
All in the shadow of buildings where an apartment can rent for $25,000 a month.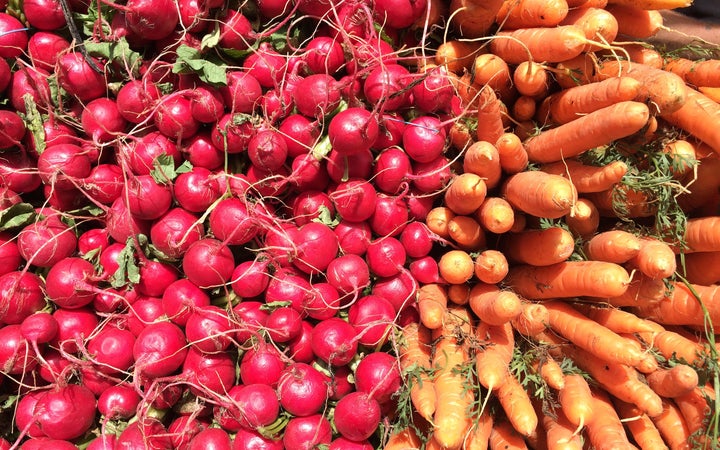 There are few places in this so-called gilded city where the extreme wealth that has come to define Manhattan and other global cities in recent years coexists so harmoniously with the rest of society.
I was reminded of this as I read Corby Kummer's profile of the new Boston Public Market -- the country's first year-round covered food market mandated to sell goods made with mostly locally-grown ingredients -- in the latest issue of The New Republic.
The third paragraph struck me:
As any regular farmers' market visitor knows, a good market is about more than buying food—it's about striking up conversations, exchanging information, feeling part of a community and actively contributing to it. Along with subways and buses, a public food market is one of the only places left for people of different economic classes to encounter one another, and even ... strike up a conversation.
In Manhattan -- where last year, the top 5 percent of households earned 88 times as much as the poorest 20 percent, where tabloids edited by men earning $600,000 a year humiliate the destitute for urinating outside in their neighborhoods -- it is nice to be reminded that there are still places for us all to just be New Yorkers in a crowd.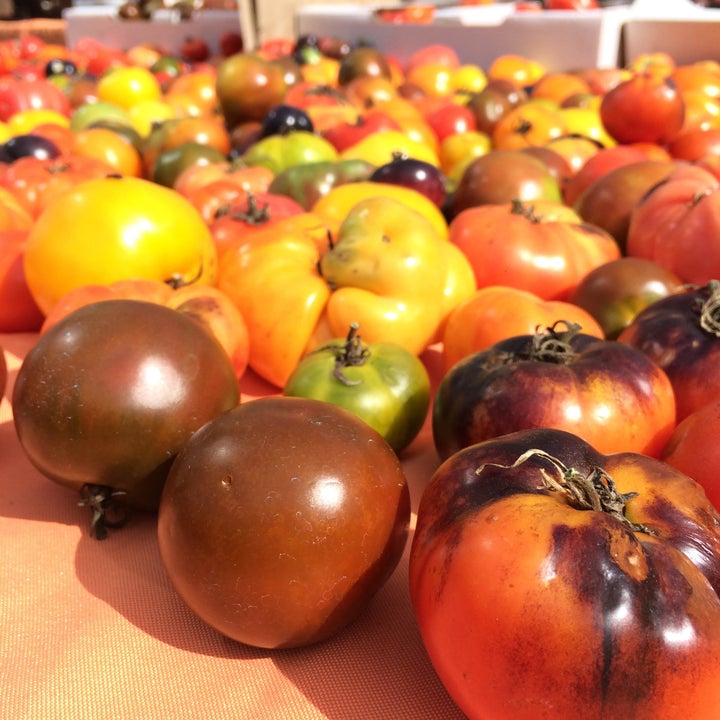 Related
Popular in the Community