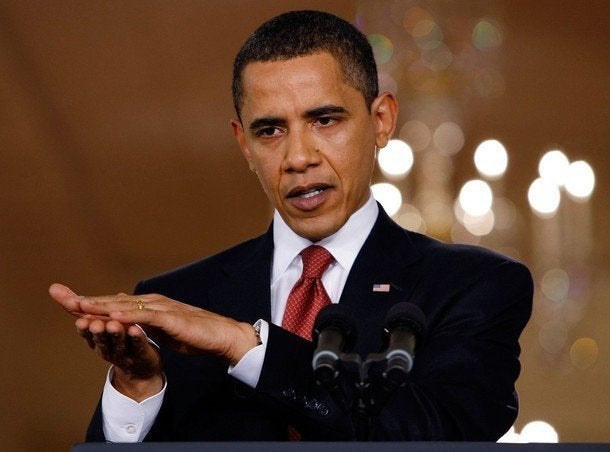 As noted a few days ago, the Obama administration got through the month of March with the public still fixing the blame for the economic downturn on everybody else:
The number of Americans who believe that the nation is headed in the right direction has roughly tripled since Barack Obama's election, and the public overwhelmingly blames the excesses of the financial industry, rather than the new president, for turmoil in the economy, according to a new Washington Post-ABC News poll.
* 80% - banks/financial institutions
* 80% -large business corporations
* 72% - consumers
* 70% - Bush administration
* 26% - Obama administration

Media Matters For America, who documented many of these instances themselves, released a statement on the Post/ABC Poll:
"This poll shows that despite what they are hearing from the media, the public overwhelmingly blames banks, business, and the Bush administration, not President Obama," said Erikka Knuti, a spokeswoman for Media Matters. "The media have repeatedly attached Obama's name to the economic crisis and all but erased the role of the previous administration from their coverage. The American people aren't falling for it."
Naturally, the lack of blame has come with the accompanying benefit of broad public support for the implementation of the White House's various policies to combat the economic downturn, from the stimulus package to the more recent toxic assets plan. Of course, that goodwill may yet come to nothing if these various plans only end up proving Paul Krugman correct!
REAL LIFE. REAL NEWS. REAL VOICES.
Help us tell more of the stories that matter from voices that too often remain unheard.