The last round of early-vote tallies in Colorado are buoying Democratic campaigns with just hours to go before Election Day. The latest totals reportedly support trend-lines predicted by Democratic politicos for weeks.
The number of ballots turned in by registered Democrats have lagged behind those turned in by Republicans for more than a week, both in actual numbers and compared to the percentage of registered Democrats versus registered Republicans in the state. Democrats closed the percentage over the weekend, however, drawing within 2 percent of total ballots cast.
Early voting ended Friday night.
According to tallies released by the secretary of state Monday morning, 624,778 registered Republicans have returned ballots (36.5 percent) compared to 590,417 registered Democrats (34.5 percent) and 474,437 registered unaffiliated voters (27.9 percent).
What's more, Democrats see a solid advantage in the number of "inactive" and unaffiliated voters likely to turn out on Election Day tomorrow.
Although Republicans enjoy an advantage of roughly 6,000 registered voters in Colorado — 1,157,373 Rs to 1,151,198 Ds — there are 32,000 more registered Democratic voters listed as "inactive" than there are Republicans (pdf). That's because many Democrats did not vote in the Tea Party-wave midterm election of 2010. Democratic campaign staffers believe those inactive voters will turn out in large numbers to weigh in on the presidential election, especially given the attention Colorado voters have received from the campaigns as residents of perhaps the closest swing state in the nation.
They also argue the fact that the numbers of registered Democratic voters and registered Republican voters in the state are so close now is a testament to the effectiveness of the longterm ground game efforts of the Obama campaign. The nearly equal registration numbers, they say, are the best predictor on whether the President or his Republican rival Mitt Romney will win the state when the last ballots are counted.
Colorado Democrats weren't drawn out in large numbers during the primary season this year. Republicans, on the other hand, were eager to participate in their party's heated primary caucuses. Colorado Republicans in the February contest gave former U.S. Sen Rick Santorum the win with 40 percent, followed by Mitt Romney with 35 percent, former U.S. House Speaker Newt Gingrich with 13 percent and U.S. Rep. Ron Paul with 12 percent.
Obama Campaign Manager Jim Messina told reporters here last week that erasing the voter registration deficit over the summer in Colorado is the kind of evidence the campaign was watching for to measure the strength of its grassroots efforts here. He said he was confident that the same approach, ramped up and expanded in the last days, will turn out the vote on Election Day among the kind of less likely "inactive" and less-partisan unaffiliated voters that Republican phone-banking efforts won't reach.
There are 1,293,987 unaffiliated voters registered in Colorado. Roughly 395,000 of those voters are listed as inactive.
Steve Fenberg of youth-voter registration organization New Era Colorado told the Independent last week that many of the tens of thousands of voters under thirty registered this year by his organization and other organizations– including the Obama campaign– have signed up as unaffiliated voters. Fenberg says it seems very likely most of those voters will cast votes for Democratic candidates and will do son on Election Day.
"At this point it comes down to getting people to the polls and the Obama campaign has the infrastructure in place to make that happen," he said.
Results of a survey conducted this weekend by left-leaning Public Policy Polling (pdf) seem to support Democratic talking points on the state of the race in Colorado.
PPP reports in a release today that Obama is leading Romney in Colorado by 6 points, 52 percent to 46 percent. The lead, according to Director Tom Jensen, has opened up mostly due to gains Obama has notched among the state's independent voters. Jensen reports Obama up with other key demographic groups, including youth and minority voters.
"Obama is winning thanks to a huge advantage among independent voters, 59/34," he wrote in the release. "[Obama's] down 57/41 among seniors but leads 58/39 among voters under 45, a huge generational split that suggests the state may be voting Democratic for a long time to come. Obama's actually running slightly ahead with white voters (50/49) and when you combine that with his big advantage among Hispanics it fuels his overall 6 point lead."
Before You Go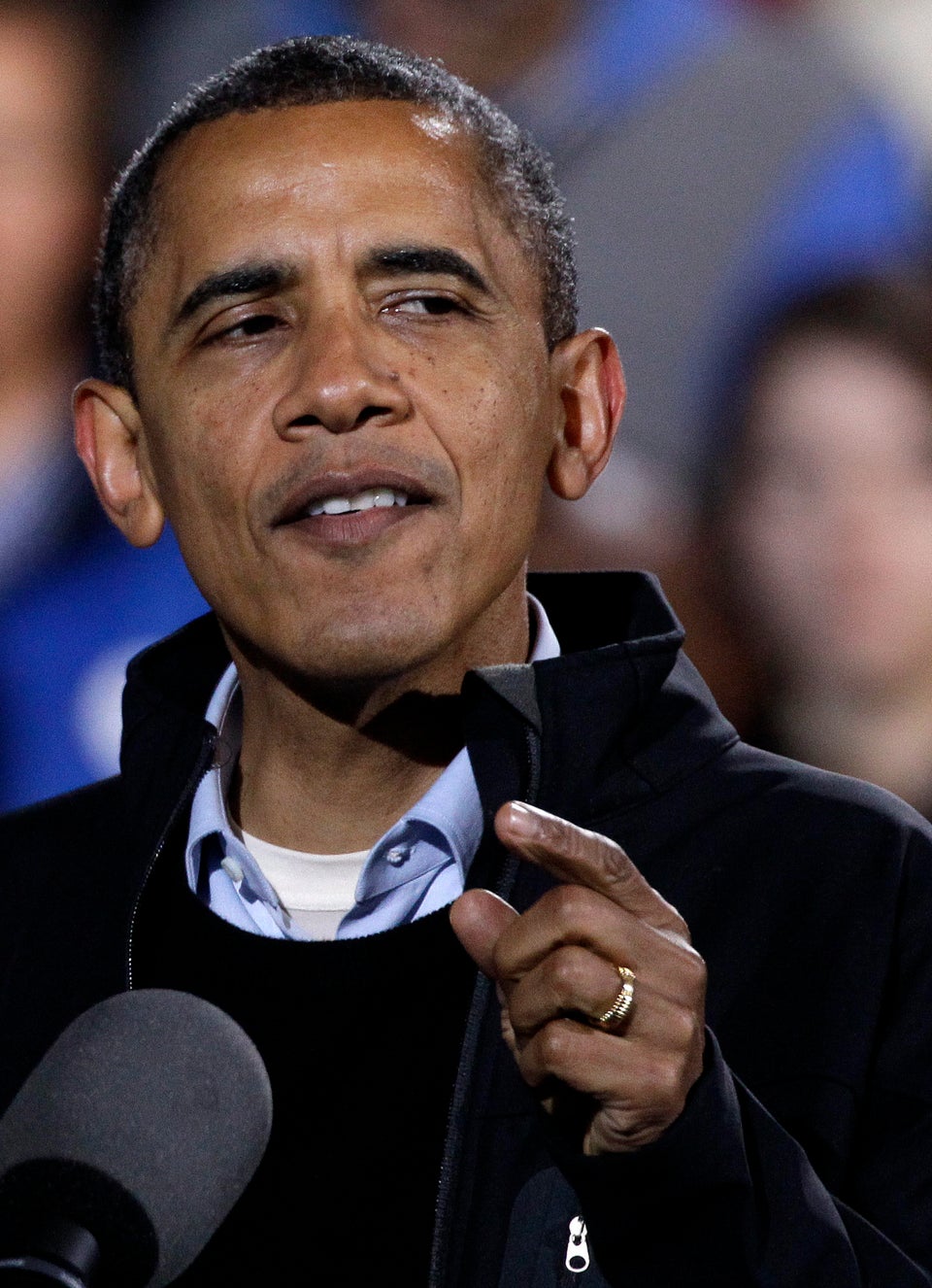 Obama In Colorado
Popular in the Community