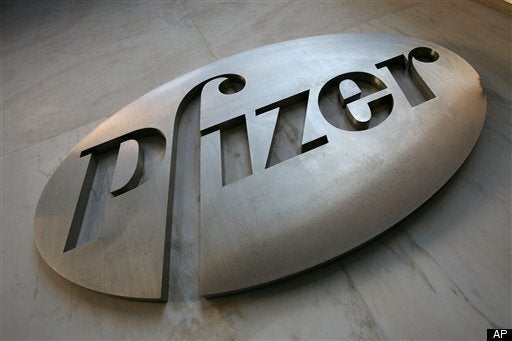 I have written and talked a great deal about the importance of health care in raising the standard of living among sub-Saharan Africans. There's a very good reason for this. While we must create development opportunities and prosperity-building programs for Africans, unless we collaborate with governments to help improve the people's health, any attempts to help them lift themselves out of poverty will ultimately fail. Public health is the linchpin that holds all our efforts together.
Public health, however, is not just drugs and equipment - it's the effective distribution of drugs to those who need them and effective use of that equipment to cure disease or keep people healthy. For both of these, we need health care infrastructure: bricks and mortar -- yes, but more importantly, we need management systems and people with leadership skills. In Rwanda, where I live and work, the most effective programs I've seen are those that constitute a true partnership between donors with funds, equipment, and skills, and the communities who need them.
Everyone talks a good deal about public-private partnerships, but truly effective partnerships are rare as hen's teeth. "You're not here to donate, you're here to teach," is what Rwanda's President Kagame told one potential partner. We have been lucky here to have had great experiences with great teachers from companies like Pfizer, GE and Ericson. The corporate social responsibility divisions of American corporations can learn a great deal from their examples.
Pharmaceutical companies like Pfizer had been donating drugs to sub-Saharan African countries for years. In 2003, however, the corporation started donating an even more valuable asset: the time of their employees. More than five years later, Pfizer's Global Health Fellows program has deployed close to 200 highly skilled employees around the world to improve health for underserved communities by building capacity to expand healthcare services. The program matches skills of employees to needs of local partner organizations. Here in Rwanda, Pfizer Fellows have helped to improve financial practices, pharmacy stocking processes, and management capacity within rural health centers.
In 2004, GE's CEO Jeffrey Immelt made a $20M, five-year commitment to improve healthcare delivery in Africa, based on his company's leadership in medical equipment and the shared belief that healthcare is key to improving overall quality of life. The resulting program, "Developing Health Globally" (DHG), is focused on something GE knows and does well - improving maternal care and decreasing child mortality, both also Millennium development goals. Their program in Rwanda began through a partnership at Mayange health center and Nyamata hospital with Millennium Villages and the Access Project: two organizations that had already been on the ground improving health care in Rwanda for several years.
Unsurprisingly, GE's program includes the donation of equipment to hospitals and community health centers, but GE employees also serve as teachers and "volunteer ambassadors." GE engineers are initially on-site at hospitals and health centers to install equipment and systems, and volunteers stay in touch remotely and via periodic visits, maintaining relationships with doctors and medical staff, and offering coaching and mentoring to health care professionals. They facilitate the monthly collection of metrics and make subsequent recommendations for training and other improvements. They even enlist the aid of GE experts not officially in the ambassador program when problems overlap into their areas of focus. According to Krista Bauer, Director of Global Programs for GE, "Management processes and accountability are critical," as is hospital leadership. "You can put a lot of infrastructure in place, but if you don't have the leadership in place, it will all fall apart."
I recognize the truth in that statement: the most up-to-date equipment and most skilled staff are only as good as the team managing them. Too often, supplying equipment, medicines, and staff is reckoned to be the alpha and omega of any contribution. Management training is just as often an afterthought, but the clever and experienced administration of limited resources can be exponentially more effective than the poor management of plenty.
Any prospective corporate partner, foundation manager or donor needs to understand the challenges faced in the field. Health care is a key part of the basics for any future progress on the continent, and while infrastructure is desperately needed, we make a lot of assumptions about what that means.
We just have to remember that infrastructure is not complete if it's just the material components of aid; to Africans, the knowledge that management training and mentorship programs provide is essential to successfully building capacity. Corporations considering making a difference in prosperity-building programs can learn from corporations, which - in terms of infrastructure - are most certainly bringing new things to light.
Related
Popular in the Community