While the award-winning fashion label Public School's design duo, Dao-Yi Chow and Maxwell Osborne, were born and bred in New York City, it's high time the brand showed off its talent on the world stage.
To be sure, Chow and Osborne are two of American fashion's brightest stars, having won the 2014 CFDA Menswear Designer of the Year Award. Now they've added a successful women's collection and were recently appointed the creative directors of DKNY. So if their goal was to make a splash in the international market, then this show in Dubai was definitely the way to do it.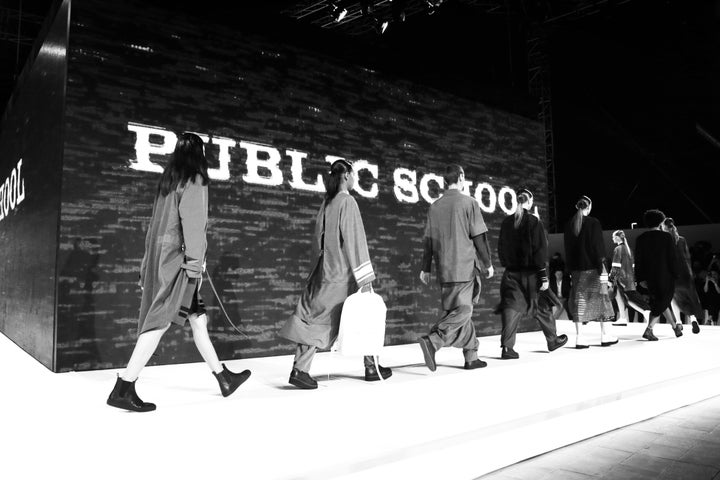 The runway show was held al fresco (in 90-degree weather with high humidity, no less) in Dubai's edgy new design district with the Burj Khalifa, the world's tallest building, glittering from a distance in the night sky. The few hundred attendees to witness the double feature were a mix of international press, style influencers and local tastemakers.
"Dubai is a version of New York, in a way," Osborne said. "For us, building out the collection and the concept -- and being given the opportunity to show here works hand-in-hand perfectly. We've definitely used that to our advantage."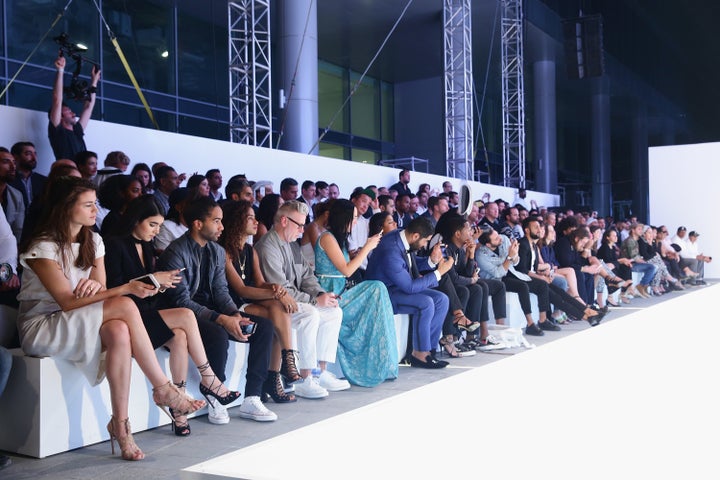 With that said, the collection certainly doesn't stray from Public School's distinct brand of androgynous creations that play off of simple silhouettes like the kimono and drop-crotch trousers -- which are quite similar to the traditional thawb and abaya garments often worn in the Arabian Peninsula.
"There's already that DNA in Public School. We do those long tunics, we do the headdresses underneath the hats. So it's already built in," Chow explained.
The label's minimalist aesthetic was kicked up a notch for pre-fall with a few eye-catching prints, peek-a-boo knits and utilitarian details, which Chow says were inspired by the contrast between technology and nature.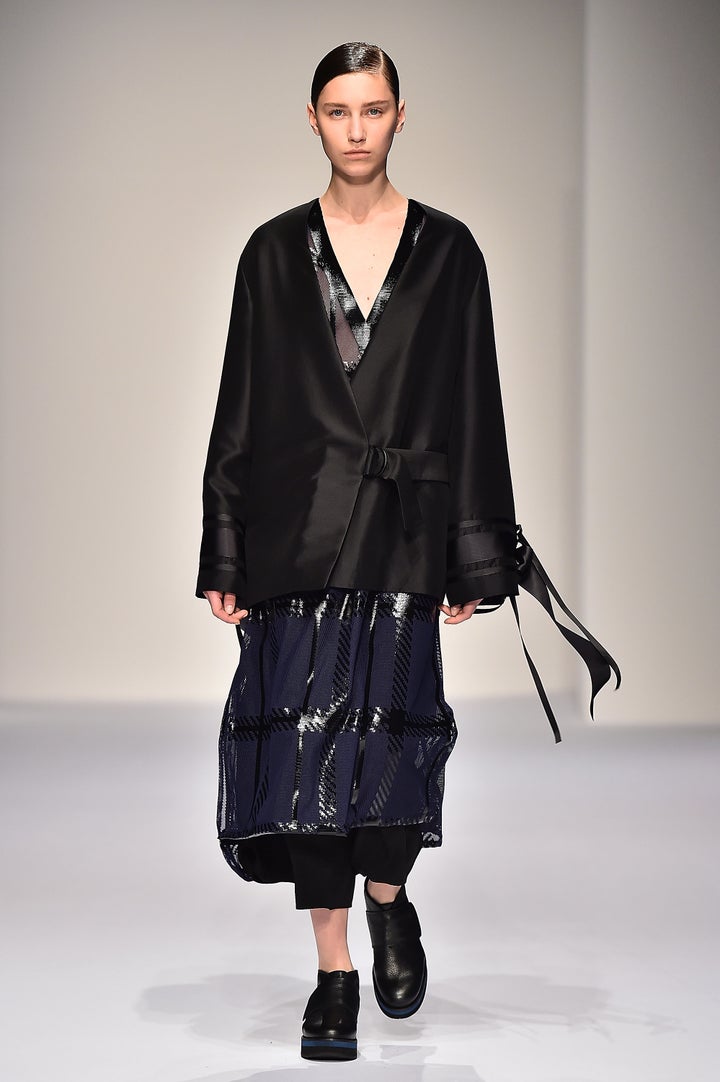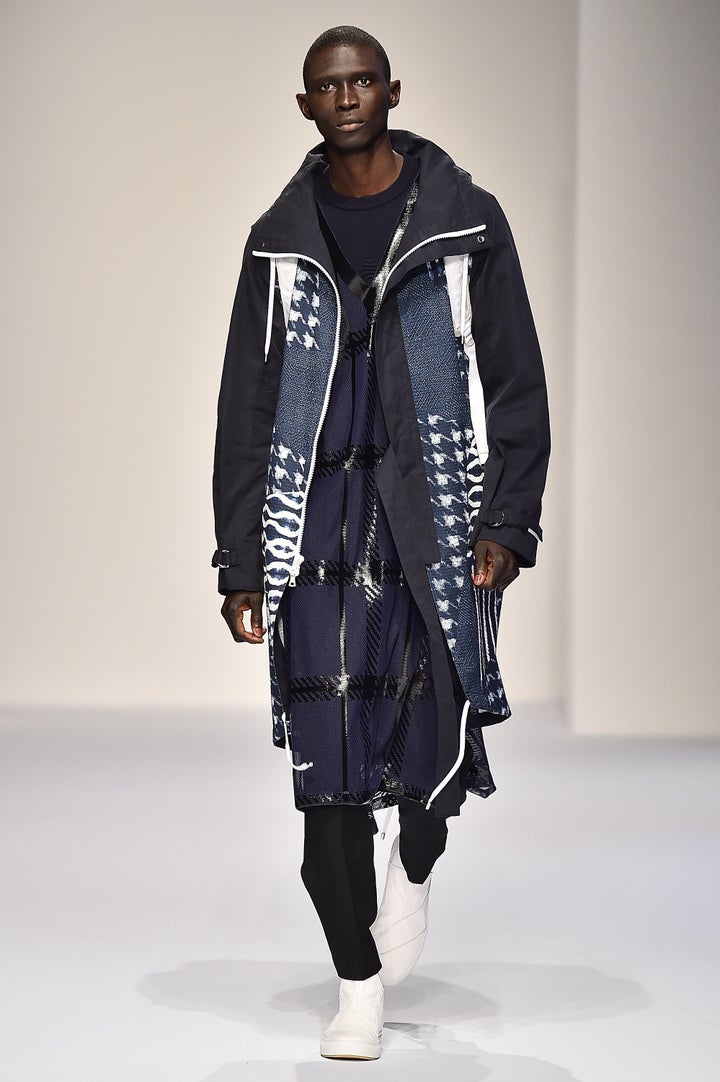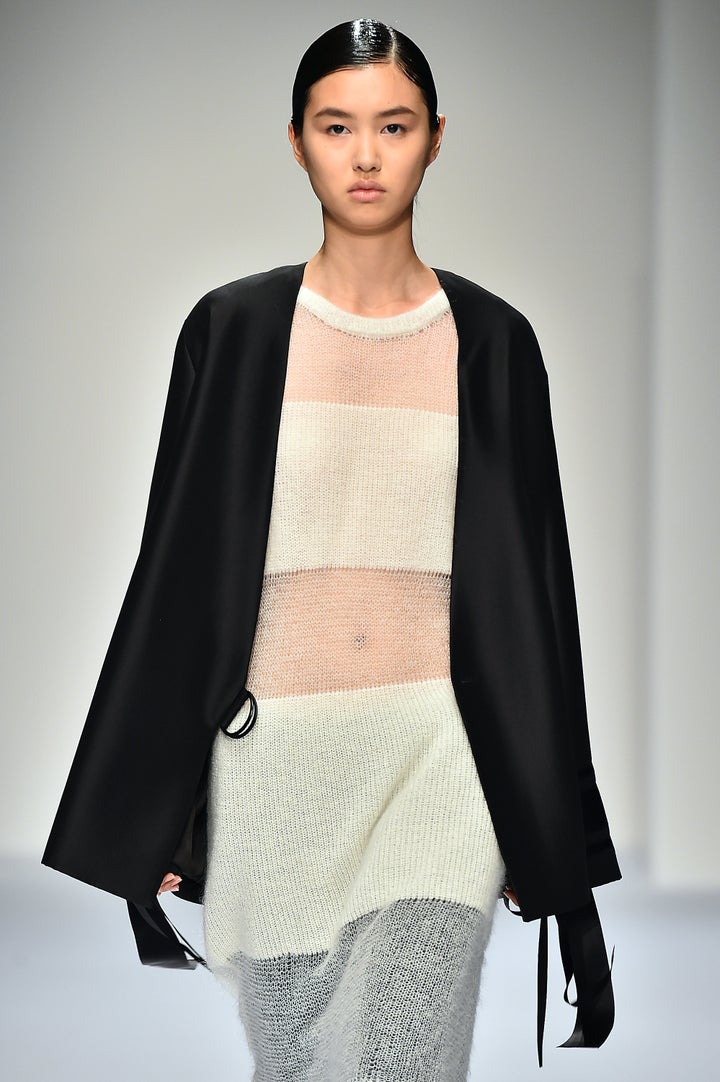 Getting the show off the ground so far away from the streets of New York City was thanks to Public School's creative partnership with Cadillac. Beyond financially sponsoring the production and providing Chow and Osborne with access to the company's design studio for inspiration, the iconic car brand also used the show to officially unveil its new luxury crossover vehicle, the 2017 XT5.
But hitting the international stage for Public School goes further than just selling clothes. It's also a big deal that the designers are first-generation Americans -- Chow is Chinese and Osborne is Jamaican -- giving them a huge win in the face of the industry's glaring lack of diversity. And to represent the United States on fashion's global stage as minorities isn't lost on the pair.
"That's really important to us. It really is," Chow said.
And beyond their personal representation, they make sure in a very effortless way -- whether through design inspiration and even by the ethnically varied models they use -- that Public School is a reflection of the ever-browning world we live in.
"It's a natural thing for us. It's just a reflection of how we were raised in New York . We had pockets of friends they were everything -- it wasn't just black or white," Osbourne told HuffPost. "It's something we always want to make sure is seen and we're on the pulse of -- it's really natural, we're not forcing it."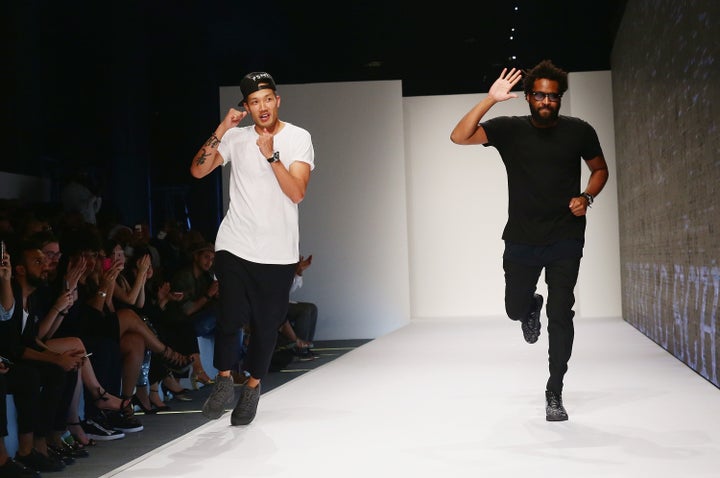 Through designing innovative collections, inking smart collaborations and quietly setting an example that diversity is needed, we'd say that Public School's potential for global fashion recognition is well within reach.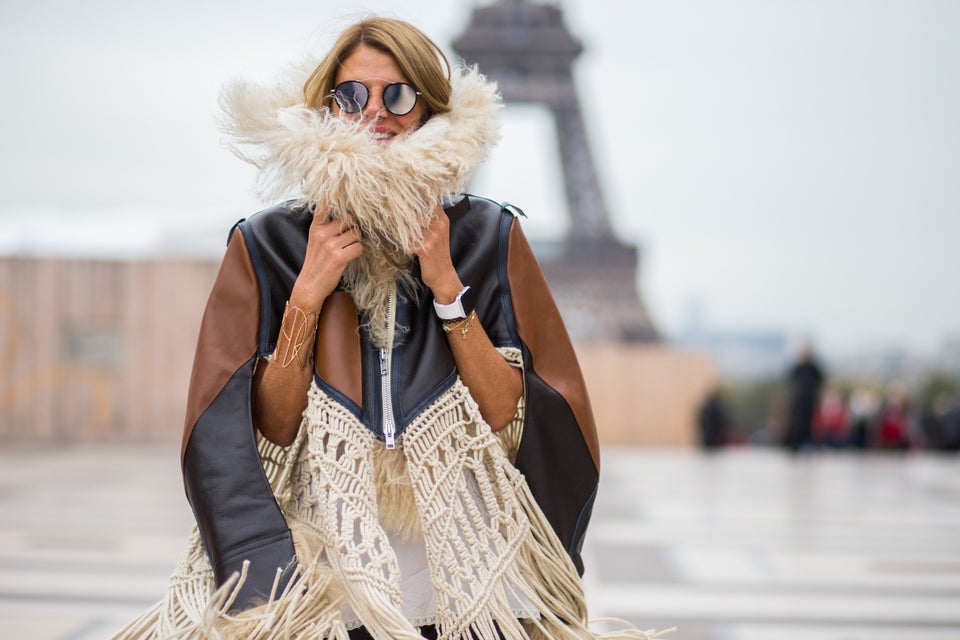 Best Street Style Paris Fashion Week