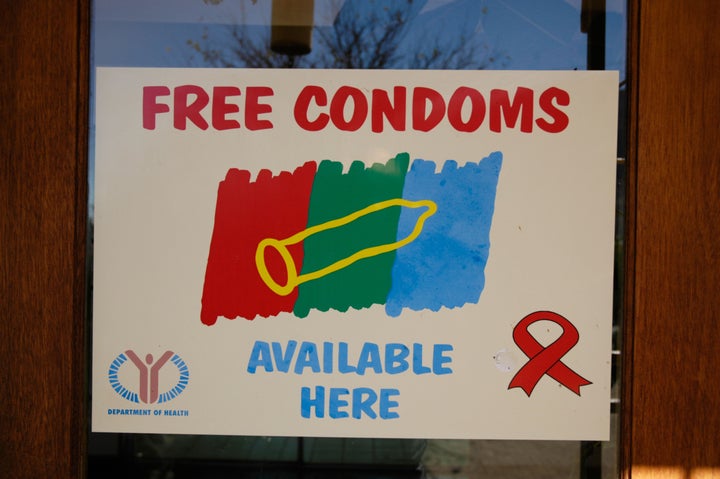 Sexual education classes at NYC public high schools and middle schools might feature some usually unmentioned lessons next year.
According to the report, the Department of Education has recommended students learn "everything there is to know about sex" in the new curriculum.
High-school students go to stores and jot down condom brands, prices and features such as lubrication.
Teens research a route from school to a clinic that provides birth control and STD tests, and write down its confidentiality policy.
Kids ages 11 and 12 sort "risk cards" to rate the safety of various activities, including "intercourse using a condom and an oil-based lubricant,'' mutual masturbation, French kissing, oral sex and anal sex.
Teens are referred to resources such as Columbia University's Web site Go Ask Alice, which explores topics like "doggie-style" and other positions, "sadomasochistic sex play," phone sex, oral sex with braces, fetishes, porn stars, vibrators and bestiality.
Lesson plans will also talk about french kissing, condoms and lubricants, and mutual masturbation.
While some parents worry that the curriculum could make some sexual activities seem appealing, one New York City father told WSBT that he doesn't see a problem with it.
"I think it's a good idea," he told the station. "They're going to have sex. They know it exists. Teaching them about it in my mind doesn't sanction it or encourage it."
The new lessons could make their way into classrooms as soon as this spring, as well as a free condom program at every NYC public school, as sex education is becoming more commonplace in schools -- and among younger students. D.C. Public Schools announced last month, in a move that's the first of its kind in the country, that students in grades 5, 8 and 10 will be administered standardized tests on sexuality, contraception and drug use.
Support HuffPost
The Stakes Have Never Been Higher
Related
Popular in the Community