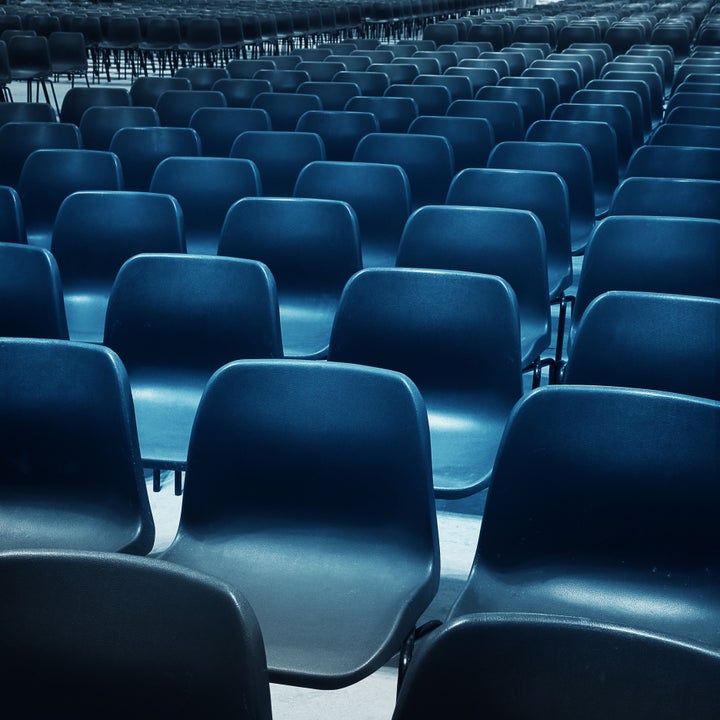 April 8 (Reuters) - Since 2009, the city of Chesapeake, tucked up against the Great Dismal Swamp in southern Virginia, has cut its workforce twice. This summer, nearly three years after the recession ended, the city of 222,209 has plans for a third round of layoffs.
"We're not seeing the recovery we want to see," said Budget Director Steven Jenkins, who is hoping many of the 20 people will move into other jobs.
The city's revenues are still feeling the concussions from the housing market downturn, which started in 2006, even as overall growth in the United States has improved.
"We are heavily reliant on the residential real estate market," said Jenkins. In a recent assessment the average property value dropped 3.7 percent, which hits property taxes, and hurts government budgets. "The reassessment we just had was as big as any we've seen since the recession started."
While Friday's report of weak growth in U.S. March payrolls raised concerns about the pace of private-sector hiring, local government jobs remain a drag on the recovery, one that is not anticipated to end soon.
State and local governments for a time were able to shield public safety and education workforces from harmful cuts as the recession deepened. The 2009 federal stimulus fund helped offset lost tax revenue, but that money is gone.
Now, many cities and counties nationwide are facing the same dilemma as Chesapeake. Squeezed by depressed property tax revenues and cuts in state aid, they are chipping away at their workforces.
The result? The last three years of job losses at the state and local government level has been the most dramatic since Labor Department records began in 1955, according to a Reuters analysis.
Public-sector employees tended to have more job security, which in some ways helps during weak economic climates, as their steady demand for goods and services spread through the economy. The recent trend, conversely, can make things worse.
"If public-sector employment had grown since June 2009 by the average amount it grew in the three previous recoveries (2.8 percent) instead of shrinking by 2.5 percent, there would be 1.2 million more public-sector jobs in the U.S. economy today," said the Economic Policy Institute in a recent report, which included federal employees in the calculation.
Local governments have cut 482,000 jobs since the beginning of 2009. They added jobs in just two months since 2011 started. Previously, states only had two consecutive years of layoffs, 1995 and 1996, when they scrapped about 57,000 jobs, or about one-third of the 150,000 cut since the beginning of 2009.
"The current recovery is the only one that has seen public-sector losses over its first 31 months," the report said.
As of March, 14.1 million people worked for local governments and 5.1 million for states. Public employees outnumber those in manufacturing, construction, and other areas typically considered engines of the economy.
HIT BY HOUSING, LOW DEMAND
Three weeks ago, firefighters in Scranton, Pennsylvania, took 10 minutes to respond to a fire, instead of the usual four minutes or less. Lighter staffing was blamed, as the city had laid off 29 firefighters in January.
"We had been telling them ... there's a catastrophe that's going to happen here," said John J. Judge IV, president of the International Association of Fire Fighters Local 60.
After the delay, 12 of the firefighters were rehired, but that's still a reduction of 17 workers.
In March, local governments shed 3,000 jobs after gaining 1,000 in February, according to the Labor Department. State governments added 2,000 jobs. However, states employ 39,000 fewer people than a year ago, and the slight recent improvement is unlikely to be confirmed.
"The rate of decline is slower," said Christopher Hoene, research director at the National League of Cities. "But I don't think the curve is shifting upward. I don't think we're going to see hiring in the local government sector."
Meanwhile, the private sector is creating jobs. Friday's employment report showed private payrolls gained 121,000 jobs in March, while public payrolls lost 1,000.
Moody's expects states to lose at least another 15,000 jobs through 2012 and local governments between 150,000 and 175,000.
"It's going to continue to be a drag on overall employment," said Moody's Investors Services Economist Daniel White.
Des Moines, Iowa, weathered the recession better than many other cities. Its unemployment rate is 6.1 percent, more than two percentage points below the national average.
Nonetheless, it recently eliminated more than 40 full-time positions after property valuations dropped 3.5 percent. It too wants to put those workers into other jobs, said Deputy City Manager Allen McKinley, a former finance director and budget officer for the Iowa capital.
Des Moines also has fewer dollars to spend as the state recently mandated bigger contributions to police and fire pensions, McKinley said.
As public pensions attempt to close total shortfalls of at least $600 billion, many state and local governments are having to pitch in more money to retirement systems, taking dollars away from other departments. Also, with fewer employees on the payrolls, the smaller the worker contributions to pension systems that must send retirees fixed amounts each month.
A new threat has emerged in Iowa. Both parties in the legislature, along with the governor, hope to boost growth by cutting commercial property taxes, which make up around half of Des Moines revenues, by about 40 percent. Cities across the state are protesting the three proposals.
All states except Vermont must end their fiscal years with balanced budgets.
For its upcoming fiscal year, Florida cut 4,000 state jobs and reduced higher education and healthcare funds. Spending cuts in the $70 billion budget are so bad that Palm Beach County Clerk and Comptroller Sharon Bock said constituents might sue.
Florida's new budget means Bock must find $2.5 million in savings and still "keep the courts open," she said.
The office has already laid off 111 employees to cope with four years of budget cuts. Now, it will not fill 40 vacancies or replace departing employees - its annual turnover rate is about 10 percent. The staff size is currently around 430 people.
The worker shortage will result in 10 hours of backlog each week, Bock said.
"Here is the dilemma that I am in: I take an oath as a constitutional officer to provide services to the public," she said about her duties, which include keeping vital records and operating court systems.
"Do I get sued by the public because I can't open a branch office or because I have to close one day a week? Or do I lay off people, and e n d up in the same scenario?"
Calling all HuffPost superfans!
Sign up for membership to become a founding member and help shape HuffPost's next chapter