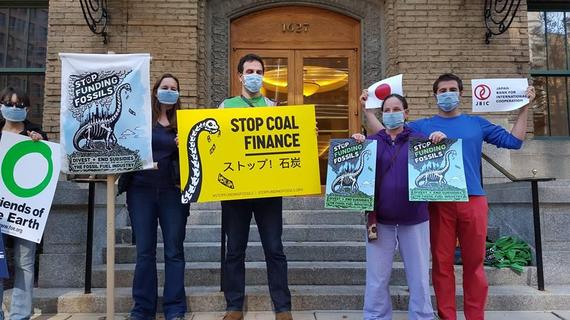 Coal, an industry in terminal decline in the U.S. and around the world, has turned to developing country markets in a desperate effort to gain stabler footing. Despite being ill-suited to meet the basic electricity needs of much of the world's unelectrified population, the coal industry is attempting to portray itself as the key to ending energy poverty. Among coal companies, Peabody Coal has been particularly vocal in trying to convince the public that there's a place for coal in decreasing energy poverty.
But coal is the wrong tool for the job for several key reasons:
Coal doesn't reach rural areas quickly. Eighty-four percent of people without electricity access live in rural areas which often are not connected to a centralized electricity grid, as a report from the Carbon Tracker Initiative has noted. Further, only seven percent of those without electricity access in sub-Saharan Africa live in a country with infrastructure for mining and producing coal.
Coal is expensive. The combined costs of grid extension and grid-based electricity are often more expensive than off-grid solutions including small-scale solar PV. A report from Oxfam America and the Overseas Development Institute, Speaking truth to power: Why energy distribution, more than generation, is Africa's poverty reduction challenge, makes the compelling case for distributed, clean energy interventions to address energy poverty.
Coal hurts community health. The extraction and combustion of coal pollutes communities, resulting in significant adverse health effects for the people living or working near such projects.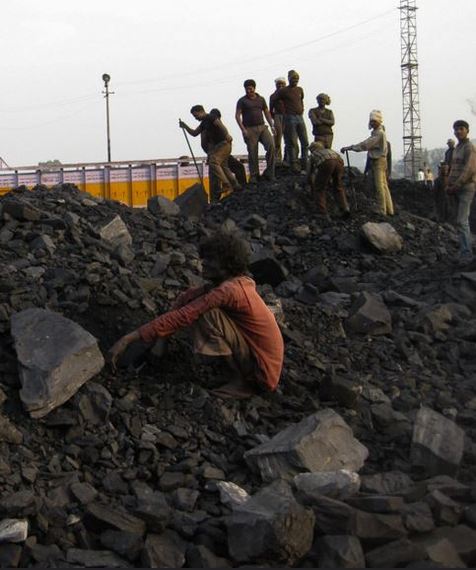 Recognizing the plummeting relevance and, indeed, dangers of coal, the World Bank and countries including the U.S. have made commitments to stop financing coal overseas. In July 2015, Rachel Kyte, then-climate change envoy for the World Bank's, made it clear that she does not see coal as the solution to energy poverty. Kyte pointed out that connecting the world's unelectrified to a coal-fired grid would not necessarily wreck the planet but would definitely contribute to respiratory illness rates. Through President Obama's Climate Action Plan, the U.S. has committed to stopping the financing of coal overseas except in rare circumstances, with strict associated criteria.
Nonetheless, public subsidies are still part of what is propping up fossil fuel industries such as coal. According to new research from Oil Change International, G20 countries are providing $452 billion per year in subsidies for fossil fuel production domestically and abroad in developing countries. As the new report points out, "Without government support for production and wider fossil fuel subsidies, large swathes of today's fossil fuel development would be even less profitable, particularly for coal and for new hard-to-reach oil and gas reserves." Given the various harms of fossil fuels like coal, and their ill-suitedness to meeting energy access needs, this is no time for the world's richest countries to be investing in dead-end energy sources like coal.
Oil Change International's report notes that, of the G20 countries, Japan was found to provide the largest amount of public support to fossil fuels at an average of $19 billion per year. As noted in an article from last month, this isolated Japan among G7 countries. Japanese projects have also been highly controversial in affected communities. One plant Japan may finance is the Batang Power Plant in Indonesia, which has been met with tremendous local opposition, delaying the project for four years. However, last week the OECD countries announced a deal on international coal financing that represents the first restrictions on coal plant subsidies from major supporters such as South Korea and Japan. While the agreement does not fully reflect the ambition shown by the United States, France, the UK, Germany, the Netherlands and the Nordic countries, as it could have been stronger were it not for the recalcitrance of a few countries like Australia, South Korea, and Poland and Japan, it remains a major step forward for international climate diplomacy.
And two weeks ago on November 14, Oil Change International and partners organized a Day of Action to expose the huge quantities of public funding that are propping up the fossil fuels industry. People supporting the campaign sent more than 15,000 tweets and emails to world leaders. You can still send a message urging leaders to stop funding dirty and outdated fossil fuels, using tools from the Stop Funding Fossils campaign website.
This column originally appeared on the Sierra Club's blog, Compass. Photos by Nicole Ghio.
Calling all HuffPost superfans!
Sign up for membership to become a founding member and help shape HuffPost's next chapter