In such an urbanized country as the United States, it surprises how few of the nation's workers depend on public transport to make their daily commute. For some cities, however, subways and buses still play a critical role.
Only 4.9 percent of all workers in the United States used public transportation in 2010, down from 5 percent in 2009, according to the U.S. Census bureau. And while not all cities invest in public transportation -- defined by the Census as subway, bus, railroad, ferry, streetcar, trolley or elevated rail -- the system remains a central part of the city's economy for many of those that do.
In New York City, for example, nearly a third of the workforce uses public transportation, creating a subway environment in which more than 5 million people ride each day. Smaller towns too find themselves relying on public transit, especially ones with a large college population, such as Ithaca, New York, the smallest town represented in this list, where 8.9 percent of workers use the metro.
By any measure, an hour and a half is well above the average commute time to work, according to the Census. The national average commuting time was closer to 25 minutes last year.
Here are the 10 cities where workers most used public transportation last year, according to the U.S. Census: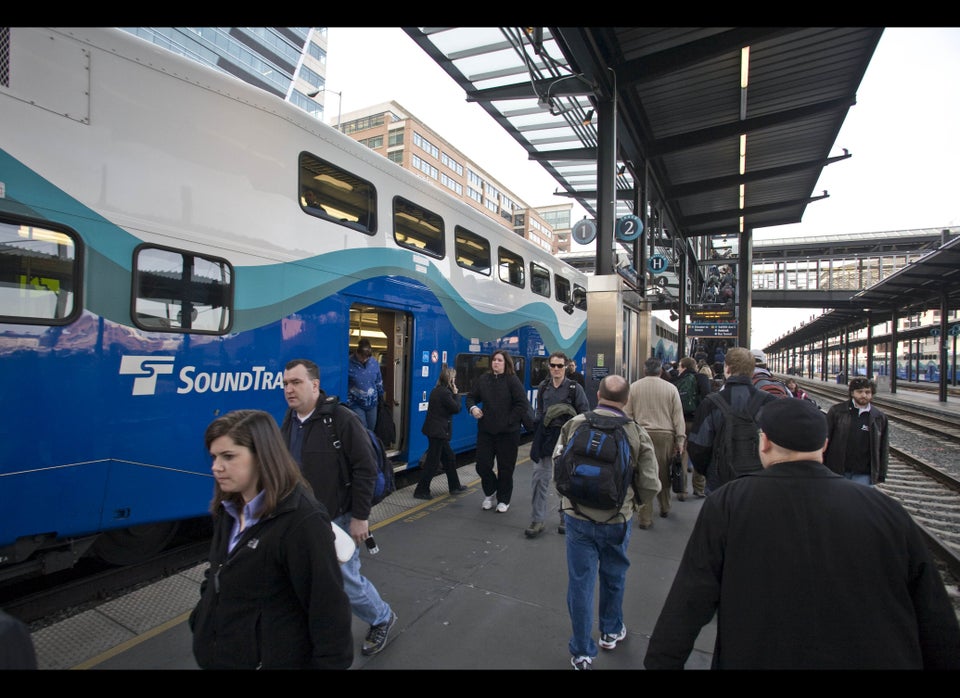 10 Cities With Workers Who Commute The Most
Related
Popular in the Community