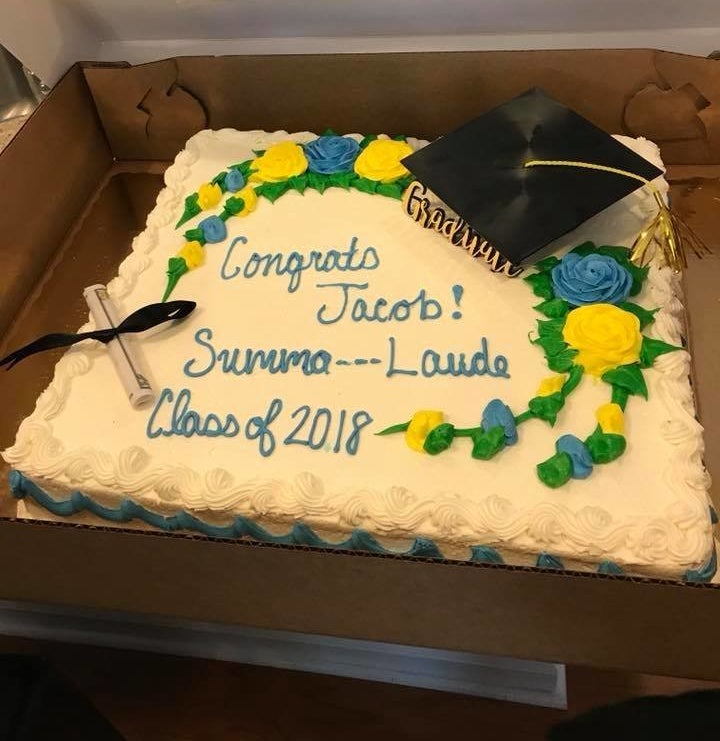 A cake celebrating a South Carolina teen's high school graduation turned into a not-so-sweet surprise when a Publix supermarket censored the inscription "summa cum laude."
The grad's mom, Cara Koscinski, said she ordered a cake online from her local Publix for a graduation party for her 18-year-old son, Jacob. The store allows customers to customize cake orders with a personalized inscription.
Koscinski said she ordered a cake the the words: "Congrats Jacob! Summa Cum Laude Class of 2018."
Instead, supermarket bakers wrote: "Congrats Jacob! Summa - - - Laude Class of 2018."
Incredulous, Koscinski shared pictures of the censored cake on Facebook. "I seriously couldn't make this crap up!!!!" she wrote. "Funny ― not funny."
The Washington Post, which did a deeper dive on the Publix website, reported that the online box where customers enter cake inscriptions is extremely temperamental, and filters "profane/special characters." "Cum," despite its use as a preposition meaning "with" in the Latin phrase summa cum laude ― "with the highest distinction" ― was rendered profane.
Koscinski told the newspaper that she "explained that Summa Cum Laude was a Latin term for high academic honor and was not profane" in the "special instructions" box on the Publix website, and included a link that defined the phrase.
She said she was busy with party preparations and didn't notice the cake's messed up message until it was time for dessert. The dashed-out message, she said, was humiliating for her teenage son.
"It was unbelievable. I ordered the special graduation edition cake. I can't believe I'm the first one to ever write 'Summa Cum Laude' on a cake," Koscinski told the Post.
Publix offered to make another cake, but Koscinski said she declined because Jacob would "only graduate once." She said the store refunded $70 for the cake and gave her a store gift card.
Koscinski told HuffPost that she and her son "think it's overwhelming and crazy."
"But we are laughing about it," she said, adding that she'll "probably avoid" Publix "for now."
Publix told HuffPost in a statement that satisfying customers is the "top priority" of the chain, which has locations in the Southeast.
"You can feel confident that this situation has been addressed, and the appropriate business areas and leaders are involved," the statement said.
HuffPost spoke to Jeanne Neumann, a professor in the classics department at Davidson College, who shared this saucy tidbit about cakes and Latin over email: "A cake celebrating the end of a war of a simpler time might have proclaimed Gladii Omnes in vaginas recondantur! (May all swords be sheathed! (or) All swords should be put in their sheaths)." Neumann noted that "vagina" in Latin means "sheath for a sword."
That might have passed the Publix censors, but what about words that might not have?
"The commands 'tell me' (dic) and 'do it' (fac) sound a bit like 'dick' and 'fuck' when pronounced. Just a bit, but enough to get students laughing," said Neumann.
This article has been updated to include a statement from Publix and comment from Neumann.
Support HuffPost
The Stakes Have Never Been Higher
Related
Before You Go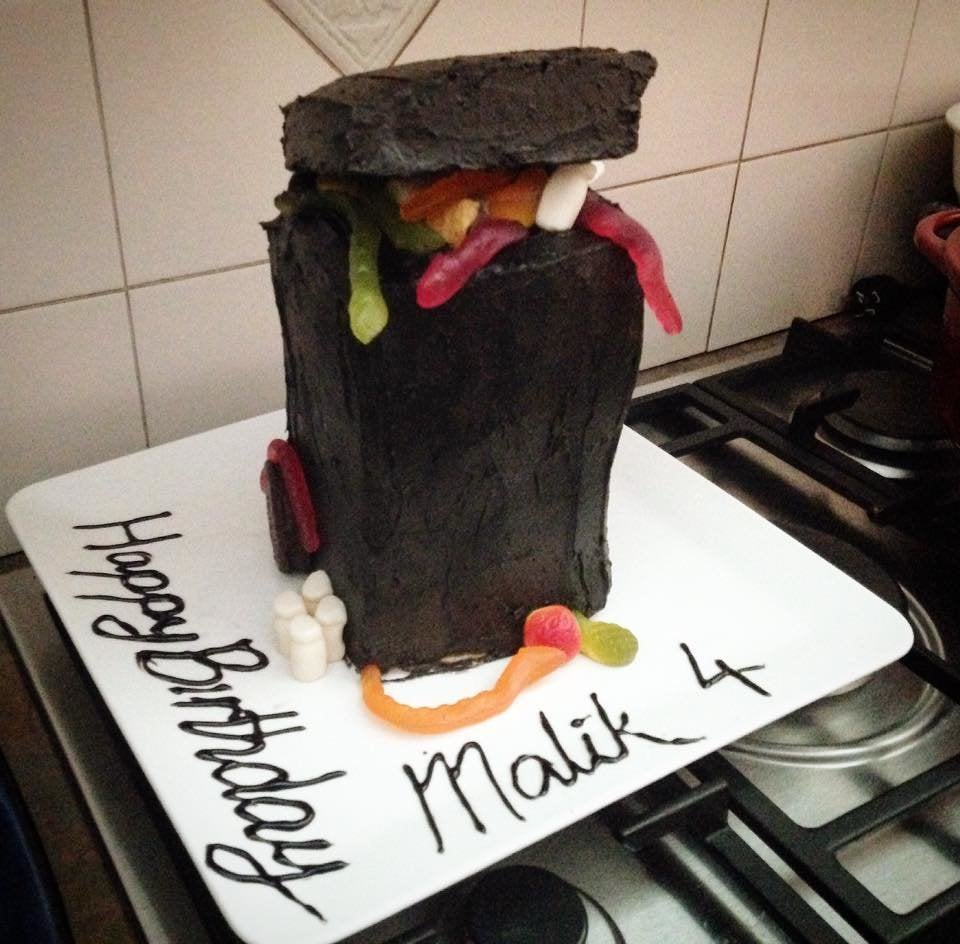 Hilariously Random Birthday Cakes For Kids
Popular in the Community