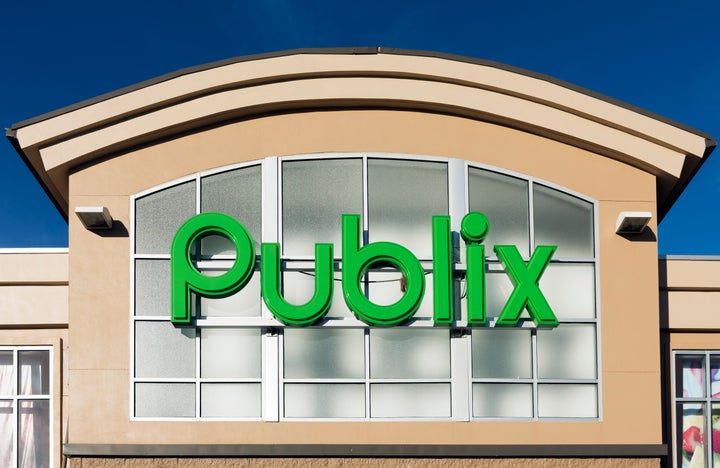 A major U.S. supermarket chain says it will expand its health insurance coverage to include HIV prevention medication for employees after a public backlash last week.
Publix Super Markets Inc. tweeted the announcement early Tuesday.
The Lakeland, Florida-based company, which operates 1,169 stores in seven Southern states, announced plans for the policy change one day after meeting with state Rep. Carlos Guillermo Smith (D).
In a lengthy post to his Facebook and Twitter accounts, Smith said he met with Publix officials Monday to discuss reports that they were denying insurance coverage for pre-exposure prophylaxis, or PrEP, to their employees.
Smith, who is openly gay, said company officials confirmed they were "absolutely denying" insurance coverage for PrEP, in part because medication used "to treat a medical condition that someone might get in the future" was not covered in their existing plan.
Smith said Publix agreed to "actively re-evaluate their decision" at the meeting's conclusion.
Smith's meeting came days after The Body, a news and resource site dedicated to HIV and AIDS issues, published a Jan. 29 report claiming that a Georgia doctor had unsuccessfully tried to obtain PrEP coverage for a patient who works at a Publix supermarket.
"We've started over 400 people on PrEP at our clinic alone, and this is the only person that we weren't able to get PrEP for," Dr. David Holland, who is the director of the Fulton County PrEP clinic in Atlanta, told The Body.
The employee's request, Holland added, was rejected two more times.
"What we found out from the insurance company was that it came, ultimately, from the employer. It wasn't just an insurance issue; it was [that] the employer did not want it covered in the insurance," he said.
According to the Centers for Disease Control and Prevention, daily use of PrEP can reduce the risk of contracting HIV from sex by more than 90 percent. The out-of-pocket cost of the drug without insurance can reportedly be as high as $13,000 per year.
Though it was not disclosed whether the Publix employee identified as LGBTQ, some outlets speculated that the company was discriminating against gay and bisexual men, who remain disproportionately susceptible to HIV infection, by refusing to cover PrEP.
Publix has been accused of anti-LGBTQ discrimination on more than one occasion. The company is one of the few Fortune 500 companies that did not participate in the Human Rights Campaign's 2018 Corporate Equality Index, which is used as a benchmarking tool for LGBTQ workplace equality.
The company's decision to reverse course on PrEP was praised by a number of LGBTQ rights organizations, including the Human Rights Campaign, which called it "a positive step forward," particularly given the franchise's location.
"Publix has locations predominantly in the South, where HIV disproportionately affects the population, making this decision all the more impactful and necessary," Mary Beth Maxwell, HRC's senior vice president for programs, research and training, said in an email statement. "We hope this decision by Publix will inspire other large employers to think seriously about ensuring that their health plans address all employees' needs."
Local advocacy group Equality Florida echoed those sentiments, applauding Publix for "responding to the voices from the community and making this critical change in policy" in a Facebook post Tuesday.
Popular in the Community