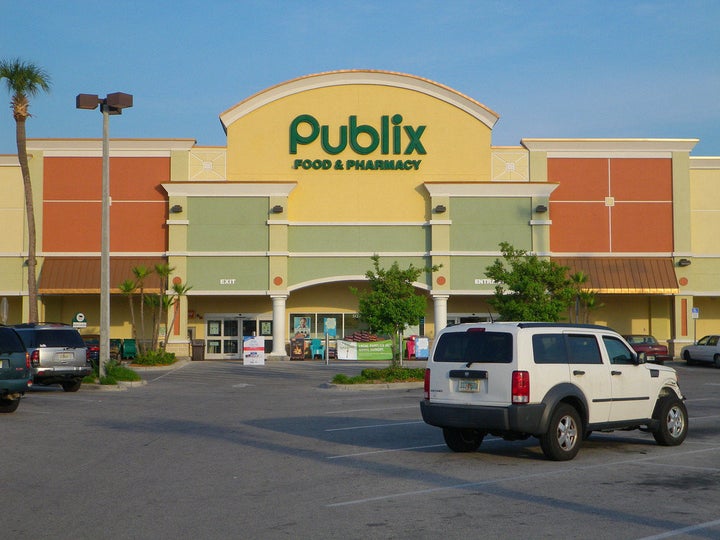 After Maura O'Donnell's husband came home from Publix for "nth" time with fruits and veggies on Styrofoam trays, she thought, "Why am I yelling at him? I should be yelling at Publix."
So O'Donnell, a resident of Miami Beach, drafted a petition at SignOn.org calling for the Lakeland-based grocery chain to stop using Styrofoam:
As loyal Publix customers, we urge you to discontinue the use of all Styrofoam packaging--especially the Styrofoam trays still used by Publix in packaging vegetables--and switch to sustainable, or at a minimum, recyclable packaging. We recognize the positive measures Publix has taken to date to help protect the environment and urge you to take this important additional step.

She told HuffPost Miami, "At the beginning, I thought if I get 100 signatures, I'd be excited." O'Donnell wasn't prepared for the avalanche of response: in just two weeks, the petition has over 10,000 signatures.
Although she sent the link for the petition to organizations like Fairchild Gardens, the Florida Sierra Club, and Audubon Society, she's not sure where the boom occurred.
"Maybe I just spoke something that a lot of other people were thinking," O'Donnell said.
O'Donnell recognizes that Publix has already made great strides in sustainably practices, so the switch away from Styrofoam should be an easy step. According to the Publix website, the grocery store has already changed the film used to 30% post-consumer recycled material and they've switched their Rotisserie Chicken bags to unbleached natural chlorine-free paper that's biodegradable.
O'Donnell says once she sees the signatures start to drop off, she'll close the petition and send the impressive list of signatures to Publix headquarters.
"I feel a certain obligation to see this through and to make sure I deliver it in an impactful way," she said.
HuffPost Miami reached out to Publix media relations, who have yet to comment.

REAL LIFE. REAL NEWS. REAL VOICES.
Help us tell more of the stories that matter from voices that too often remain unheard.