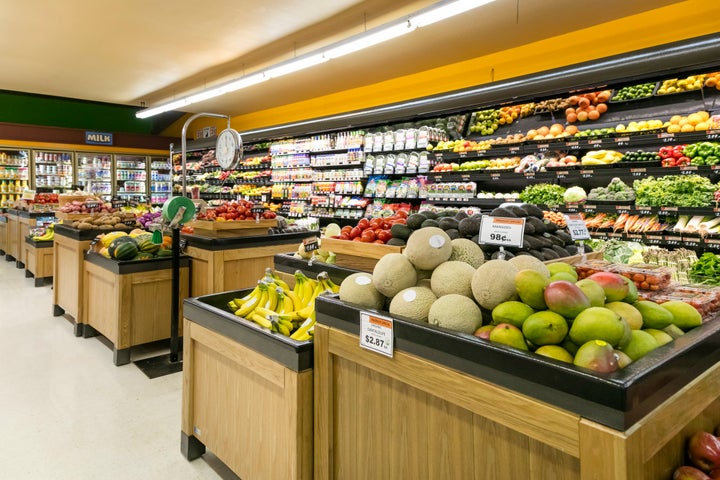 Participants in the online survey ranked the stores based on a Customer Loyalty Index, according to a press release. The index looks at a customer's satisfaction with their last shopping experience at a grocery store and whether or not they would refer the store to others.
Wegmans (a chain based in the Northeast and Mid-Atlantic) and Publix (which is based in the South) each scored a 77 percent rating. Trader Joe's came in second, followed by the Texas chain H-E-B. Last year, Wegmans took home the top spot by itself, beating out the longtime winner, Trader Joe's.
The complete ranking of grocery stores is below, with Walmart coming in last place: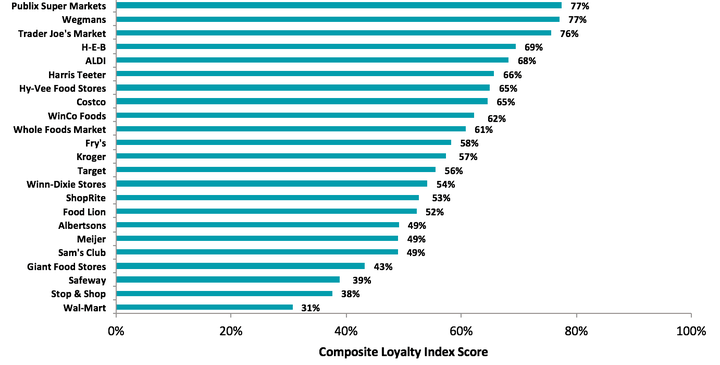 When the grocery stores were ranked by attributes, Publix topped the fast checkout, availability of items, ease of finding items and store cleanliness categories.
Wegmans only topped the speciality department service category, but came in second on availability and ease of finding items.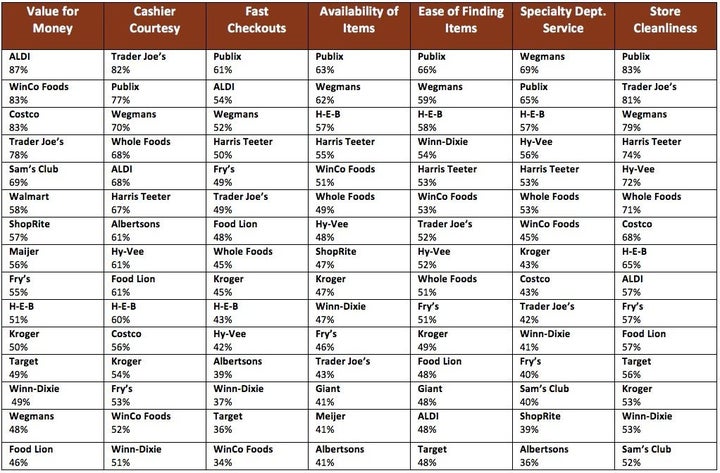 Perhaps the tie would've been broken if participants ate a delicious Publix sub and then took the survey.
The HuffPost Lifestyle newsletter will make you happier and healthier, one email at a time. Sign up here.