"Pudding is playful!" proclaimed Copenhagen food writer and editor Marie Holm, author of the new cookbook "Quivering Desserts and Other Puddings" - which did so well in Denmark it's now available here in the US. A far cry from "crappy packets of instant pudding powder," Holm's puddings are rich in flavor, and in culture. For Marie Holm, "Quivering Desserts" is a book that reclaims real home-made pudding's rightful place at the dessert table.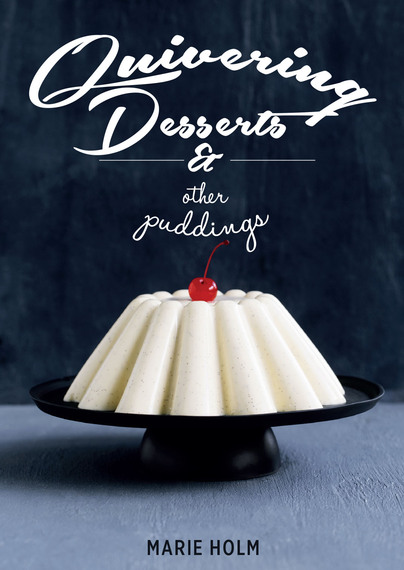 Quivering Desserts and Other Puddings, by Marie Holm (Photo by Line Thit Klein, Courtesy Marie Holm and Grub Street)
Marie Holm is no stranger to reviving traditional foods, she's the long-time cookbook editor to Claus Meyer who, along with Chef René Redzepi, co-founded Noma and pioneered the New Nordic Cuisine movement. "Claus made us proud of our food culture, including our desserts," explained Holm. "There was a time when we looked to France or Italy for inspiration, but Claus got us all to look to our own traditions for culinary inspiration, making it possible for someone like me to bring back a forgotten Danish dessert, modernize it, and make it popular again. I'm so influenced by working with him."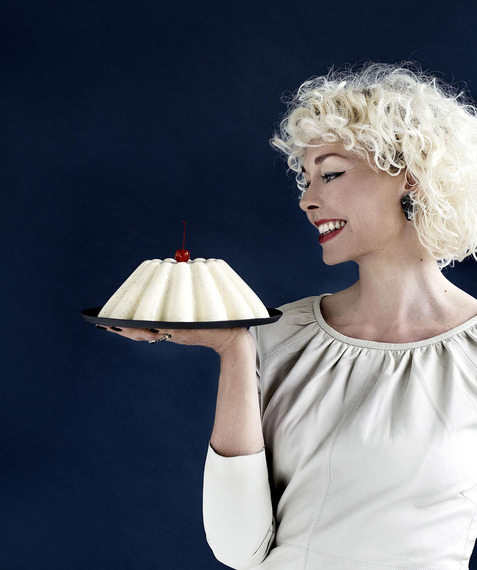 Quivering Desserts Author Marie Holm (Photo by Line Thit Klein, Courtesy Marie Holm and Grub Street)
Having grown up on a farm in rural Denmark, Marie Holm had a head start connecting to the roots of her culture's food traditions, yet even as she was reared on "farm to table" she never had real pudding as a child. "Even though most everything we ate was made from scratch, pudding in packets was just in fashion back then, everyone thought it was somehow better, fancier."
Holm's pudding epiphany came when she visited a farm-museum with her son a few years back, one of those places that reenact old world ways and show how people used to live, farm, and eat. "There was this woman dressed as a Danish cook and she was demonstrating how to make a pudding with ingredients from the farm. I tasted it and was amazed. It really opened my eyes, and a lightbulb went off in my head. Right then I decided to do this cookbook."
The satiny pages of "Quivering Desserts" showcase beautiful photographs proving pudding isn't just a kid's dessert in a cup. This silky sweet can be elegant, even romantic. Holm explained that despite their sophisticated appearance, it's incredibly easy to make pretty puddings from scratch. "Although they look like someone who is very skilled in pastry made them, they're super easy! It's the mold that does the job for you. You just pop it in the fridge for a while, unmold, add some fruit or edible flowers, and it almost looks like a work of art."
When I asked Marie what makes pudding a unique dessert, she talked about how a pudding makes her feel, and what it alludes to. "Pudding makes you feel happy in a care-free way, it's impossible to look at a pudding - especially one that is jiggling, or quivering - and not smile, not start to giggle. They're a fun dessert, but not just for kids. There's something naughty about a quivering pudding as well," added Marie, giggling. "It makes one think of soft, quivering body parts! Pudding is actually a very sexy dessert!"
However playful a pudding can be, bringing this old-fashioned dessert to the modern Nordic table with flavors that fit today's tastes was a serious endeavor. In Denmark, Marie Holm has successfully made pudding "a part of the reclaiming of our Nordic culinary heritage." Lucky for us English speakers, who have our own history with this dreamy dessert, now we too can explore the possibilities and pleasures of real pudding at our American table.
Related