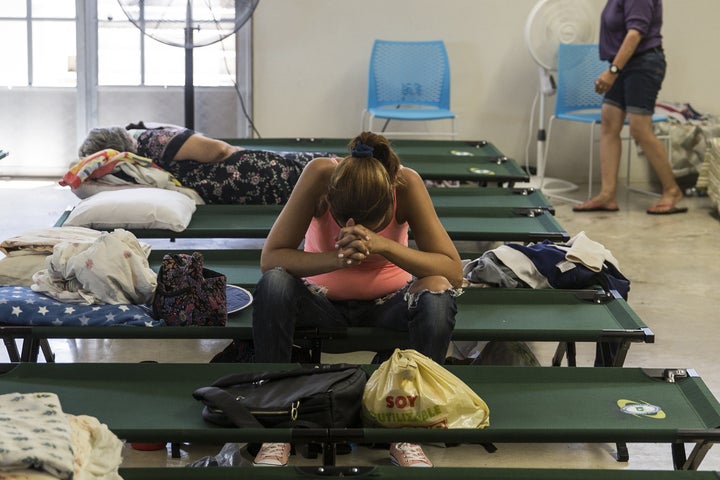 WASHINGTON ― At least 34 people are dead. Most people don't have access to water, food, power or medicine. There's next to no cell service. Roads have been totally washed away or blocked by debris. This is life right now in Puerto Rico, where 3.4 million Americans are struggling to recover from the devastation of Hurricane Maria.
A lot of mainland Americans don't realize that Puerto Ricans are Americans. FEMA and the U.S. Coast Guard have been providing some resources to the island, but Puerto Ricans and military leaders on the ground say the Trump administration's efforts are falling short. If you want to lend a hand to a fellow American in need, there are easy ways to kick in a few bucks.
This massive crowdfunding community connects nonprofits and donors for providing emergency supplies like food, water and medicine to hurricane victims in Puerto Rico. All donations to this fund exclusively support hurricane relief and recovery efforts in the Caribbean. You can donate here.
The United Nations Children's Fund is providing immediate support to children affected by Hurricane Maria. Ninety percent of every dollar spent goes directly to helping kids. You can donate to UNICEF USA here.
The first lady of Puerto Rico, Beatriz Rosselló, has teamed up with corporate giants like Coca-Cola, Walmart and Burger King to help provide aid to hurricane victims. You can donate to this campaign here.
The Red Cross is providing aid to both Puerto Rico and the U.S. Virgin Islands. The money they raise goes toward delivering relief supplies like water, rice, beans, insect repellant and trash bags. They are also shipping in satellite phones. You can donate to them here.
Unidos: A Relief Fund for Hurricane Maria Victims in Puerto Rico
The Hispanic Federation, along with a handful of New York lawmakers, set up this fund. One hundred percent of proceeds will go to hurricane relief and recovery efforts. You can donate to them here.
GoFundMe created a centralized landing page to host all of its campaigns created to provide relief to Hurricane Maria victims. The hub is being updated in real-time. You can donate here.
The Puerto Rican government issued a guide that lists the emergency supplies it needs the most. They include things like bottled water, baby wipes, hand sanitizer, first-aid kits and towels. It also needs construction supplies like extension cords, crowbars and safety glasses. National Voluntary Organizations Active in Disasters, or VOAD, is coordinating donations here.
Once roads are more cleared and the situation is a bit more stable, Puerto Rico will need volunteer help. VOAD can help match you with organizations that already have efforts underway.
This story has been updated to reflect that the death toll has risen to 34.
Before You Go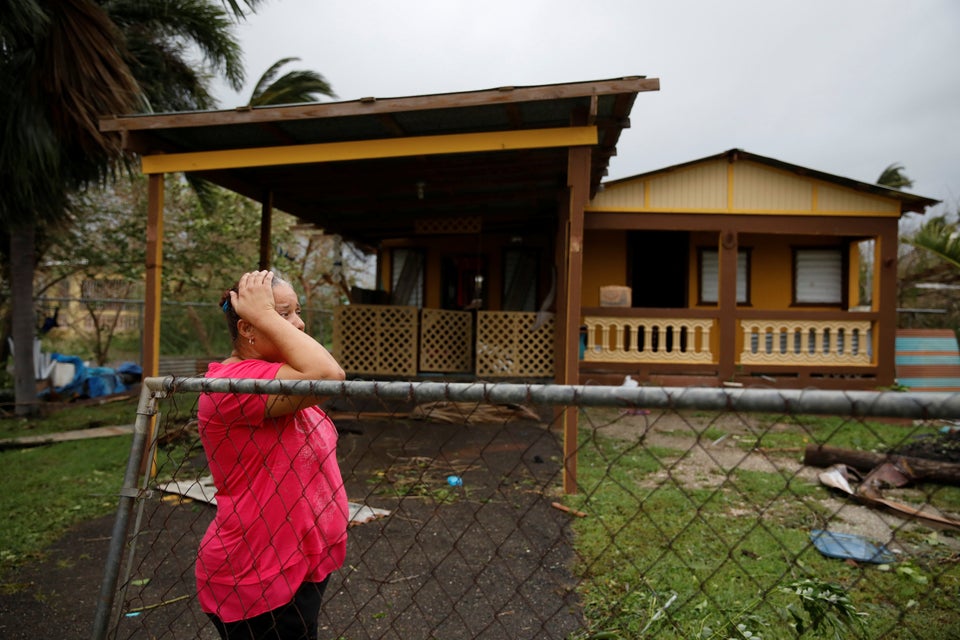 Hurricane Maria Devastation In Puerto Rico
Popular in the Community