The jubilation was palpable Sunday on Manhattan's Fifth Avenue, where hundreds of thousands of revelers waved Puerto Rican flags and danced to booming salsa and reggaeton music in celebration of their heritage.
"There's a sense of pride in our roots, when you look at the history of what we've given to this country," paradegoer Cesar Ortiz, 45, of East Harlem, said. "It's a day to glorify that and say we're here and we're here to stay."
The National Puerto Rican Day Parade, first held in 1958 and now spanning 35 city blocks, from East 44th to East 79th streets, brought out young and old clad in the island's red, white and blue colors. Cheers went up for each float and group that passed and air horns blared along the route, which was lined by NYPD officers keeping watch.
Politicians also turned out, including Gov. Andrew M. Cuomo, as well as mayoral hopefuls such as Comptroller John Liu and former Metropolitan Transportation Authority chairman Joe Lhota.
This year's theme was "Salud: Celebrating Your Health" and its grand marshal the Broadway star Chita Rivera.
One attendee, Ismael Gonzalez, 59, a former New Yorker, had traveled from his current home in Las Vegas specifically to be at the parade.
"I'm proud to be Puerto Rican, and you can never have too many Puerto Ricans in one spot," he said, wearing a short shirt with the word "Boricua," for Puerto Rican, written all over it. Gonzalez said he felt proud of "the heritage, the music, the good people."
The event, one of the city's largest demonstrations of ethnic pride, while a celebration, has been marred by controversy. The state's attorney general is probing parade finances and the link between the nonprofit organization behind the festivities and Coors Light, which introduced commemorative beer cans adorned with the parade's name and a likeness of the Puerto Rican flag. MillerCoors late last month said it would remove the cans from store shelves amid protests.
The parade has also been associated with arrests and violence, with the attacks in 2000 of dozens of women in Central Park after that year's parade still fresh on some people's minds. A police spokesman said as of 12:45 p.m. he did not know of any arrests or criminal incidents. ___
Distributed by MCT Information Services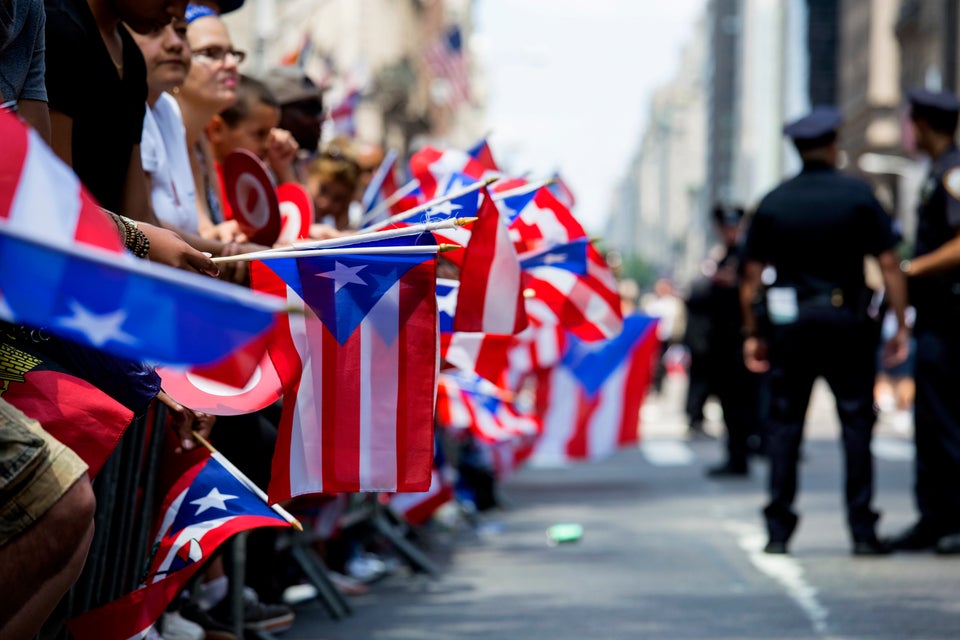 Puerto Rican Day Parade NYC 2013
Related
Popular in the Community