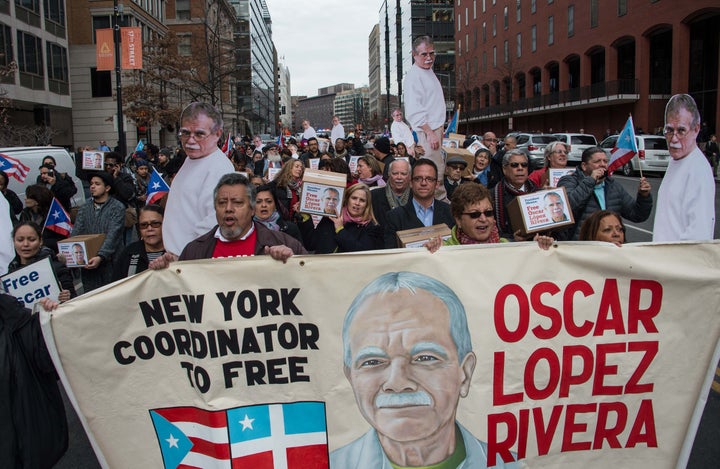 President Barack Obama commuted the sentence of Puerto Rican nationalist leader Oscar López Rivera on Tuesday, in a move cheered by activists on and off the island who had pressed for years to have his decades-long sentence cut short.  
López Rivera spent 35 years in prison ― including 12 years in solitary confinement ― for his role in the Armed Forces of National Liberation, a Puerto Rican independence group active during the 1970s and 1980s.
The group, known by its Spanish initials as FALN, committed violent acts including bombings, killings and kidnappings. But López Rivera was himself convicted of seditious conspiracy rather than an act of violence. The group was responsible for six deaths, according to Puerto Rican daily El Nuevo Día, but renounced violence altogether in 1983.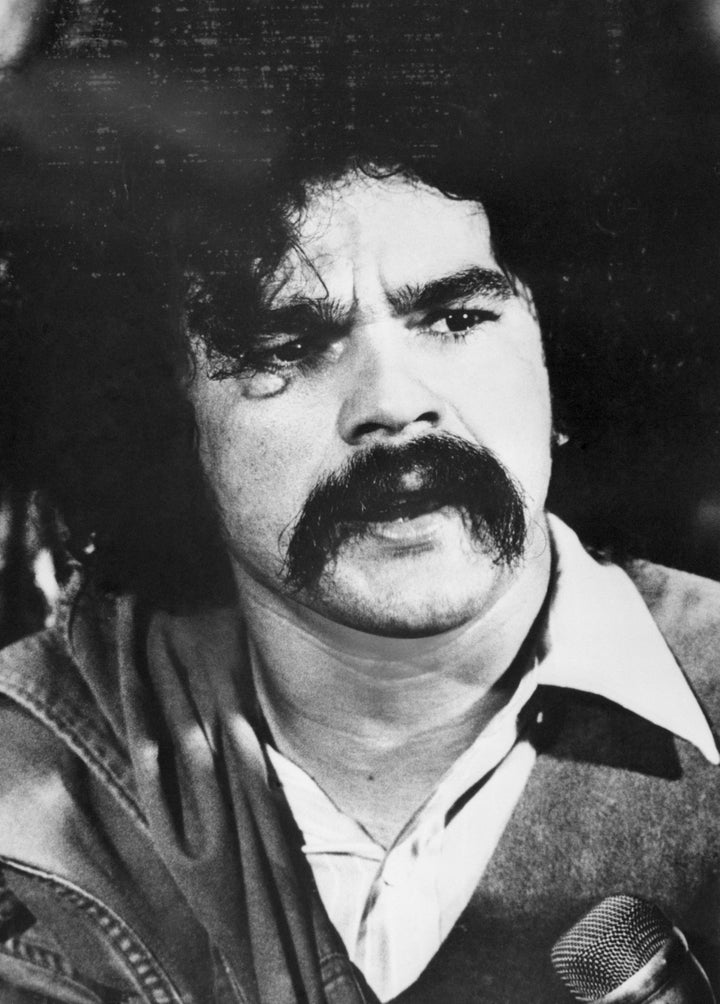 Puerto Rican leaders across the political spectrum have for years advocated for his release, viewing him as a political prisoner who poses no threat to the United States.
"I am overjoyed and overwhelmed with emotion," U.S. Rep. Luis Gutiérrez (D-Ill.) said in a statement. "Oscar is a friend, a mentor, and family to me and he and his brother José have been friends and mentors for my entire adult life. There were times when hope was hard to find but my wife Soraida always had faith that this day would come. Now it is clear that Oscar will rejoin his family and be able to walk free among the Puerto Rican people."
Other prominent Americans of Puerto Rican heritage issued similarly joyful statements, including "Hamilton" creator Lin-Manuel Miranda, who tweeted:
López Rivera, who is now 74 and currently jailed at Terre Haute in Indiana, will be freed in 120 days. He continues to question U.S. control of Puerto Rico, an island governed as a U.S. territory, but whose residents cannot cast a ballot for president or send a voting member to Congress. 
"How can a Puerto Rican be seditious towards the U.S. state when we never had any part in electing a U.S. government?" López Rivera said in an interview with The Guardian in October.  
Rivera plans to settle in the Puerto Rican town of San Sebastián, where he was born, El Nuevo Día reports.
The news Tuesday came the same day as a round of more than 200 other commutations, including one for Chelsea Manning, the U.S. army soldier who was imprisoned for releasing classified documents to WikiLeaks. 
Calling all HuffPost superfans!
Sign up for membership to become a founding member and help shape HuffPost's next chapter
BEFORE YOU GO
PHOTO GALLERY
10 Things You Didn't Know About Puerto Rico