As if Hurricane Maria hadn't ravaged Puerto Rico enough, days later the island's ongoing power outages and flagrant lack of essentials, like fuel, are preventing banks and ATMs from being operational.
Demand for cash is "extraordinarily high," the Federal Reserve Bank of New York said Wednesday. The institution, which oversees the San Juan branch, is helping to deliver cash across Puerto Rico in armored cars and helping to make sure banks get up and running. Yet the primary issue is the inability for banks and ATMs to function without power.
Photos show long lines outside the few ATMs that haven't stopped working. At least half of the island's bank branches are still closed, Zoime Alvarez, vice president at the Association of Banks of Puerto Rico, told CNN Money. "We cannot transport cash to the ATM that's off premise if we don't have enough security to do it."
"Of course I took out money before the hurricane, but it's gone already," Cruzita Mojica, a treasury employee, told The Associated Press. "We're without gasoline. Without money. Without food. This is a disaster." She said she's unable to return to work because she has to care for her ailing mother.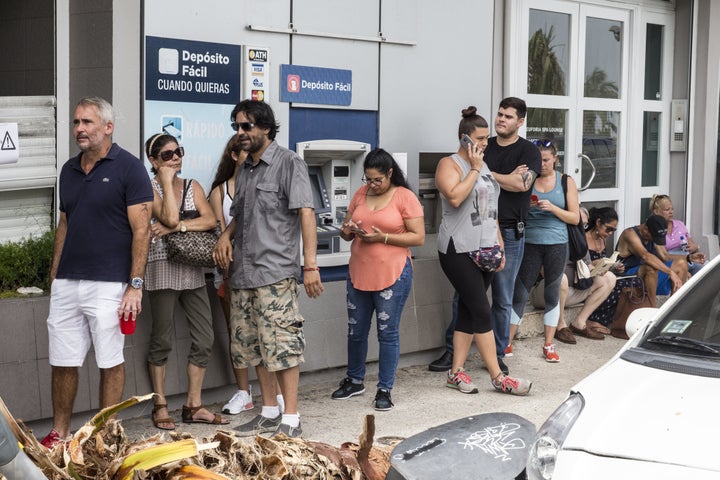 "Puerto Rico needs a lot of money," he said in a news conference earlier this week.
Puerto Rican officials have repeatedly detailed the "apocalyptic" and "near-death" conditions afflicting the territory. More than 90 percent of cellphone sites are off the grid. About 97 percent of residents were still without power and half didn't yet have water as of Wednesday, Gov. Ricardo Rosselló said. "The energy grid has been destroyed. And we need to rebuild it. That does not get rebuilt in days," he added.
Federal aid has been streaming in regularly, but it's still proving grossly insufficient. More than 8,000 federal staff are on the ground and have already provided more than 4.4 million meals and 6.5 million liters of water, among other things. There are food and water distribution points set up across the island.
Part of the problem is the Jones Act, which imposes high tariffs on goods being shipped to the island. Trump waived it late Wednesday on request from Rosselló, which should hopefully streamline the aid delivery process.
Yet another component is the extent of the damage to the island's infrastructure. Without a way to deliver aid across the territory, Puerto Ricans have no choice but to wait.
"You know, the gas and fuel issue is not a matter of how much do we have — it's a matter of how we can distribute it," Rosselló said Tuesday. "We need bus drivers, we need gas station operators and some of them have devastation and are still locked down."
Before You Go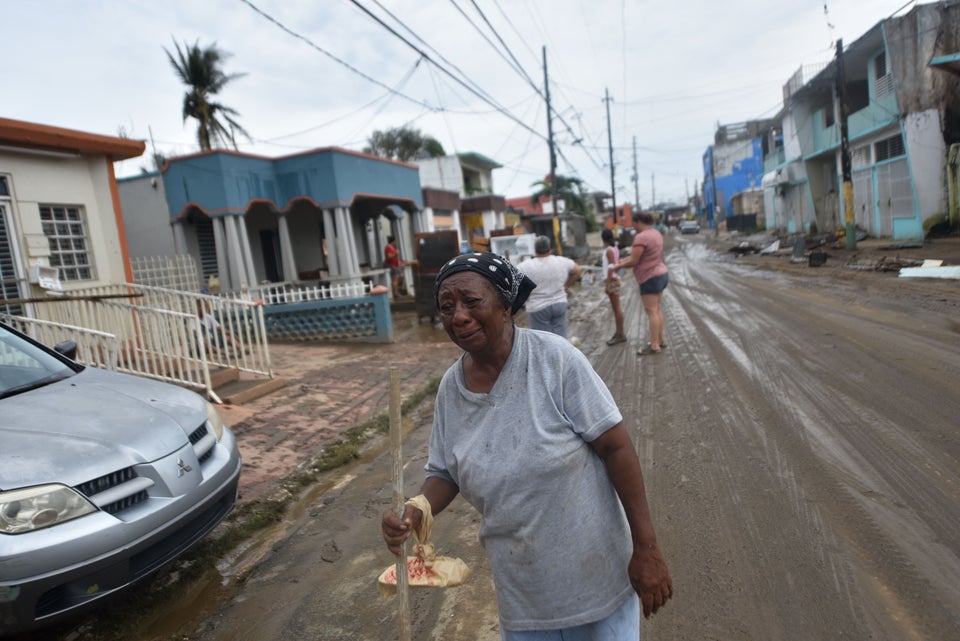 Puerto Rico Reeling After Hurricane Maria
Popular in the Community