The number of people without drinking water in Puerto Rico increased by more than 10 percent toward the end of last week, even as President Donald Trump on Sunday was characterizing the hurricane relief efforts as "amazing."
Fifty-five percent of the island's residents were reported as not having access to drinking water as of Saturday, up from 44% reported on Wednesday, according to figures from the U.S. Defense Department. Meanwhile, 95 percent of people were without electrical power as of Saturday, the DOD reported.
At a press conference on Sunday morning ― 11 days after Hurricane Maria made landfall on the island ― Puerto Rico Gov. Ricardo Rossello expressed both confidence and frustration over the ongoing relief efforts.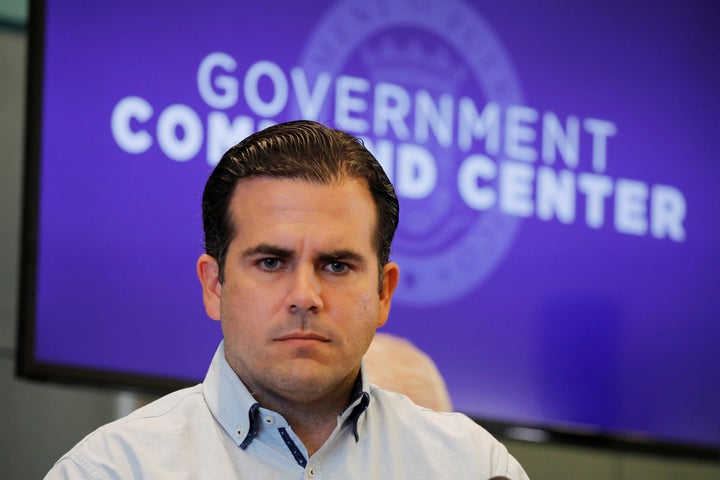 "Food and water are getting there, it is increasing, the logistics and the visibilities [of the aid effort] are increasing as well, although as I've stated before we recognize that we still need to do much more," he said.
Rossello went on to discuss the "disadvantage and inequality" that he said his island's residents have faced for "more than a century" when compared to the U.S. mainland.
"Even after the storm hit Puerto Rico, even when it was evident that it was a disaster in the U.S., only half of our U.S. citizens in the mainland knew that Puerto Ricans were U.S. citizens," he said.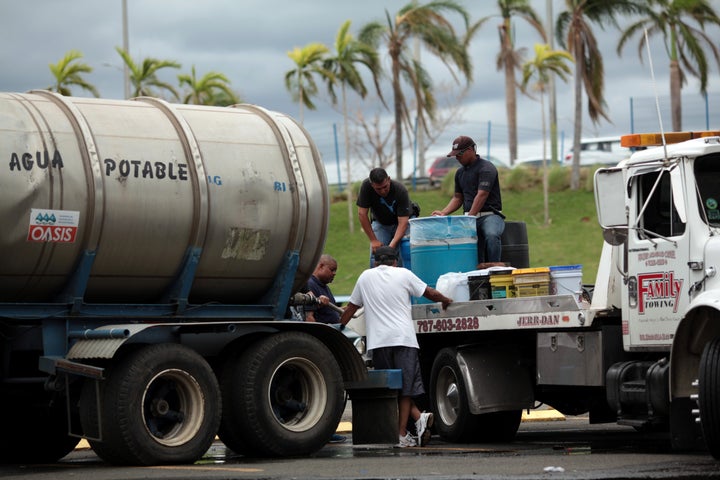 He went on to stress the poor health care received by the island's roughly 3.4 million residents, compared with that available for those on the mainland. He also said that Puerto Rico's military veterans "don't get equal treatment," despite the island having a storied history of military service.
"I invite everybody to reflect on this situation," he said.
Relief efforts have been a point of contention in the days after the storm, with Trump having been criticized for repeatedly lauding relief work despite the dire conditions on the ground while also attacking Carmen Yulin Cruz ― mayor of San Juan, Puerto Rico's largest city ― who has publicly begged for more help.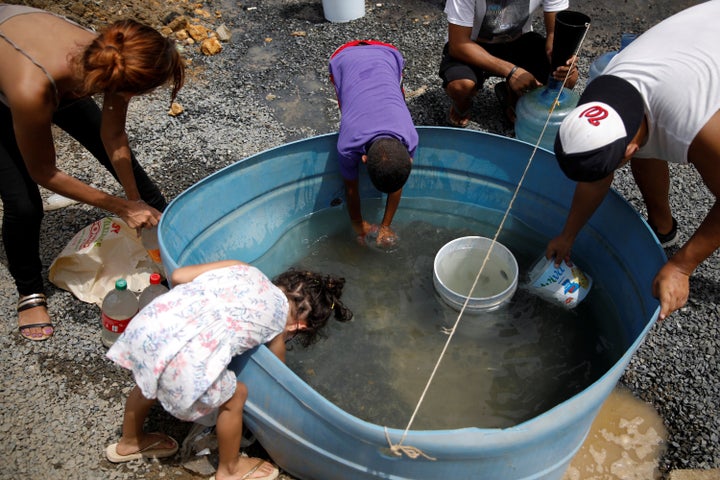 "The Mayor of San Juan, who was very complimentary only a few days ago, has now been told by the Democrats that you must be nasty to Trump," he wrote on Twitter on Saturday.
He lashed out against such critics again Sunday on Twitter, calling them "politically motivated ingrates."
"We have done a great job with the almost impossible solution in Puerto Rico," he tweeted.
"People are now starting to recognize the amazing work that has been done by FEMA and our great Military," he added, while reporting that "all buildings" have now been inspected ― something officials at Sunday's press conference said they were unable to confirm or elaborate on.
"People have been told to register via internet for FEMA relief when we don't have any internet or very little internet even in the San Juan metropolitan area," she said.
Rossello, who has received praise from Trump, defended the president as well as other government officials Sunday morning and asked that a "nonpartisan" solution to the island's crisis be sought.
FEMA Director Brock Long, speaking on Fox News Sunday, also tried to distance himself from criticism and complaints, but acknowledged much work remains.
"Every day we have progress. Every day we have setbacks," he said.
"It's not only a logistically complex event ― just getting to the island, and being able to support an island that was hit not just by one major hurricane but two within basically a 10-day period," he said, referring to initial damage done by Hurricane Irma. "Do we have a long way to go? Absolutely," he said.
Trump and first lady Melania Trump plan to visit Puerto Rico on Tuesday.
Popular in the Community