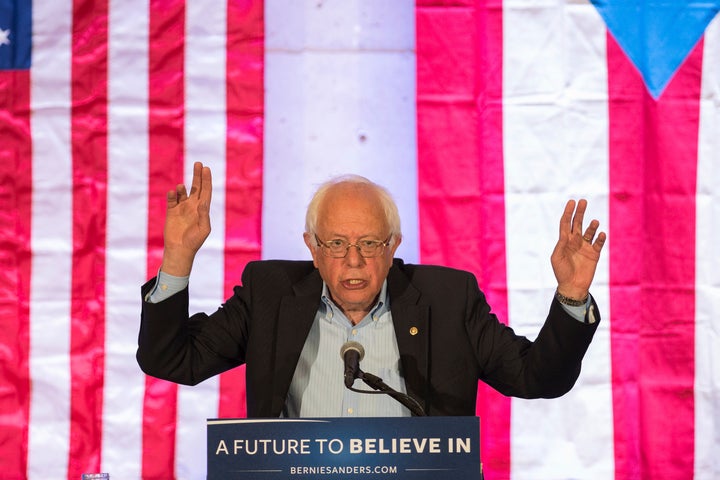 WASHINGTON -- The House is set to move on Republican-crafted legislation next week that would give Puerto Rico powers to restructure its crippling debt. After one failed markup and three drafts, the hard part should be over.
Or not. While Democratic leaders appear ready to support the revised bill, a number of progressives and unions representing workers on the island are concerned about the new text.
Namely, some lawmakers are wary of the bill because it creates a seven-person financial oversight board authorized to help the commonwealth restructure its $70 billion in unpayable debt and draft an economic recovery plan.
Democratic presidential candidate Sen. Bernie Sanders (I-Vt.) issued the strongest rebuke of any politician, calling the board a move in the "wrong direction."
"This undemocratic board would have the power to slash pensions, cut education and health care, and increase taxes on working families in Puerto Rico," Sanders said in a statement issued by his Senate office. "That is unacceptable."
Sanders argued that the oversight board will be structured in a way that favors Republican policies.
"Majority Leader [Mitch] McConnell (R-Ky.) and Speaker [Paul] Ryan (R-Wis.) would be in charge of handpicking a majority of the control board's members, while the people of Puerto Rico would be in charge of choosing none," he said.
Sanders has opposed the Puerto Rico bill since its first draft emerged in late March. He has framed the island's debt crisis as part of the Wall Street-versus-Main Street battle that has been a fundamental theme of his campaign -- a message he took to Puerto Rico on Monday, where he was campaigning ahead of the island's Democratic primary on June 5.
Meanwhile, House Democrats like Rep. Xavier Becerra (D-Calif.), chair of the House Democratic Caucus, and Rep. Luis Gutierrez (D-Ill.) are withholding their support for the bill until they review more of the text.
"My hope is to support a bill that helps the people of Puerto Rico, that protects them from the vulture capitalist hedge funds that want to cash-in on the Island's misery," Gutierrez said in a statement after the bill's release.
The oversight board raised some red flags for Gutierrez, he said, but he wants to get to a "yes." That's precisely the predicament Democrats and the Obama administration are facing: This isn't the bill they would have written, but they're running out of time as the commonwealth stares down the barrel of a $2 billion default on July 1.
It also appears to be the only kind of legislation that can pass an obscenely gridlocked Congress.
"This undemocratic board would have the power to slash pensions, cut education and health care, and increase taxes on working families in Puerto Rico."
Still, the AFL-CIO labor federation and several individual unions representing some 50,000 Puerto Rican workers oppose the bill -- including the American Federation of State, County and Municipal Employees, the Service Employees International Union, and the International Association of Machinists and Aerospace Workers.
In a letter to Congress, the unions say the bill fails to "protect the accrued pension benefits of Puerto Rican workers and retirees, retain worker protections that apply to all working people in the U.S. including minimum wage and overtime protections, and preserve the democratic rights of the people of Puerto Rico."
Roberto Pagan, president of SEIU's 29,000-worker-strong Puerto Rico chapter, said he was concerned that five out of seven board members must vote to approve a court-supervised debt restructuring process in which a federal judge could force write-downs on creditors. (Other budgetary changes would only need four votes.)
Pagan said court-supervised restructuring would be unlikely if four people on the board are selected by congressional Republicans. (The remaining 3 seats on the board will be nominated by Democrats, and President Barack Obama will have the final say on all choices.)
Eric LeCompte, executive director of Jubilee USA, a religious anti-poverty group and proponent of restructuring Puerto Rico's debt, endorsed the bill while acknowledging it is not "perfect."
LeCompte argued that even the threat of court-supervised restructuring would create an incentive for parties to reach a voluntary agreement to put Puerto Rico's debt on a sustainable path.
The bill contains other provisions that give Puerto Rico's government more leverage over creditors, LeCompte said. He described an "innovative" clause that would require all creditors in a given bond pool to proceed with a voluntary restructuring deal if the lenders holding two-thirds of that pool's bonds agreed to it. This would prevent a small number of holdouts from blocking a resolution, he said -- something that was a problem in Argentina and other countries plagued by sovereign debt crises.
"Speaker Ryan (R-Wis.), Chairman Bishop (R-Utah) and Rep. Duffy (R-Wis.) have really strongly stood against the special interests," LeCompte said. "It is really pretty amazing that they put the people of Puerto Rico first and a small group of creditors second."
"It is better to have nothing than this law, because it does not give any protection to the pensions of the retirees, or provide an economic growth plan."
It's not entirely clear what viable alternatives are available to Puerto Rico if this legislation fails.
Some progressive detractors do not even see the need for them.
"It is better to have nothing than this law, because it does not give any protection to the pensions of the retirees, or provide an economic growth plan," Pagan said.
But the labor leader and other critics of the bill suggested a number of unconventional, end-run tactics that they could use to force bondholders to agree to more favorable restructuring terms.
If the commission finds -- as Pagan and others expect -- that a significant percentage of Puerto Rico's debt was issued illegally, the island's government could choose to nullify that portion entirely.
Manuel Natal, a member of Puerto Rico's House of Representatives who serves on the commission and was one of the driving forces behind its creation, believes the island would be on strong legal footing to refuse payment of illegal debt. But he argues that it would likely not be necessary.
"It is more of a negotiating strategy," he said.
Puerto Rico may also receive relief from the Supreme Court. The high court is expected to decide in late June whether to uphold a local Puerto Rican bankruptcy law that would allow Puerto Rico to seek court-mandated restructuring on $20 billion in debt owed by its municipalities and public corporations.
That would presumably mean it could dispense with a sizable portion of its $70-billion debt burden without the need for new legislation.
Sanders, for his part, called on the Federal Reserve to use "its emergency authority to facilitate an orderly restructuring of Puerto Rico's debt."
"If congressional legislation fails, we could see something like that," LeCompte ventured.
"It is critical that Congress pass this as there are very significant bond payments due in July," Treasury Secretary Jack Lew said on the sidelines of the G7 meetings in Japan on Friday morning. "It is always significant when you reach bipartisan agreement on a difficult area, but this is one where time is of the essence."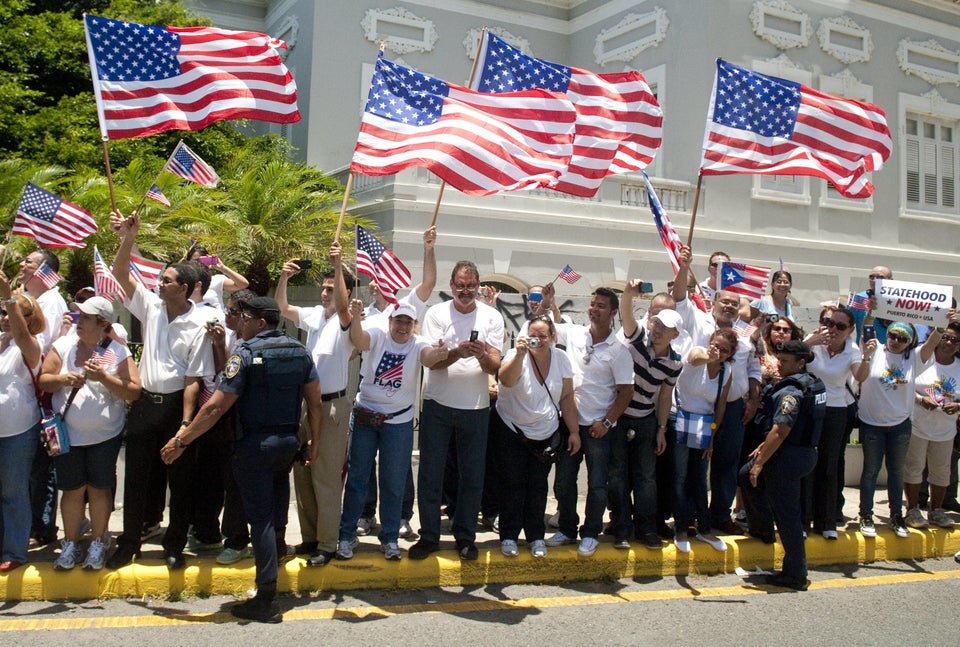 Puerto Rico's Debt Crisis
Popular in the Community