Puerto Rico was hit by a massive blackout this week, wiping out electricity across the island. And it's likely just the latest of many more to come, as the U.S. territory continues to recover from Hurricane Maria.
On Wednesday,more than 1.4 million people in Puerto Rico found themselves without electricity after a private contractoraccidentally downed a transmission line during restoration work. By Thursday afternoon, power had been restored, according to the Puerto Rican electrical energy authority.
However,about 40,000 people who have been without electricity since Hurricane Maria still haven't gotten their power back seven months later.
This week's blackout was just the latest of several since Hurricane Maria hit in late September, leaving much of the island without power for months. Amajor outage just last week affected more than 800,000 Puerto Rican residents. Another one in Februaryplunged much of San Juan and the northern part of the island into darkness. Anda blackoutin November hit the capital just hours after officials had celebrated restoring 50 percent of the island's power after Maria.
"This situation with the power is driving us crazy," said Carmen Bonilla Ramos, who lives in the outskirts of Rincon, a town in the western part of the island. Her homedidn't have power for over four months after Maria.
"We don't know whether to buy meat," she added, never knowing if the refrigerator will work. "This is the story that never ends. And soon hurricane season is starting, so I don't have any hope that it will get better."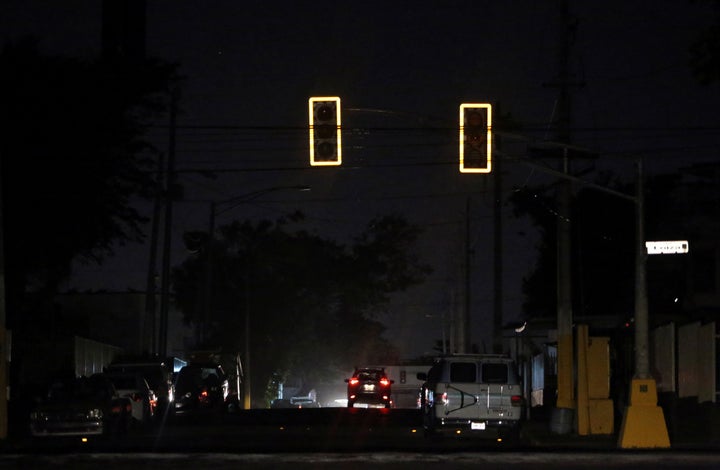 And Puerto Ricans are already bracing for the next outage.
"People were in despair," Benita Cardona, a resident of Rincon, said of how the blackout affected her neighbors this week. "But after Maria, you always have to be ready."
"It's 100 percent going to keep happening," said Vivienne Miranda, another resident of Rincon. "We hope this inspires some real help to happen ― on a government level."
Several factors have contributed to Puerto Rico's vulnerability to blackouts in the months since the storm. Even before Maria, the island was struggling with an aging electrical grid ― a system that is 28 years older than the industry average in the rest of the United States, Gov. Ricardo Rosselló said in January.
On top of the island's "rickety old, unreliable electricity system," as Enck put it, the island's electrical facilities are virtually all maintained by a single company, PREPA, which is state-owned and operates essentially as a monopoly on the island. And PREPA "does a miserable job across the board," Enck said.
"Even on a bright sunny day with no wind they have problems," she said.
Meanwhile, hurricane season is expected to begin in June. High winds and rains from storms could undo much of the progress made to fix fallen utility poles and power lines, not to mention to repair houses and broken roofs.
"Caribbean islands are just sitting ducks," Junck said. "Climate change is getting worse. They're going to be hit repeatedly."
Before You Go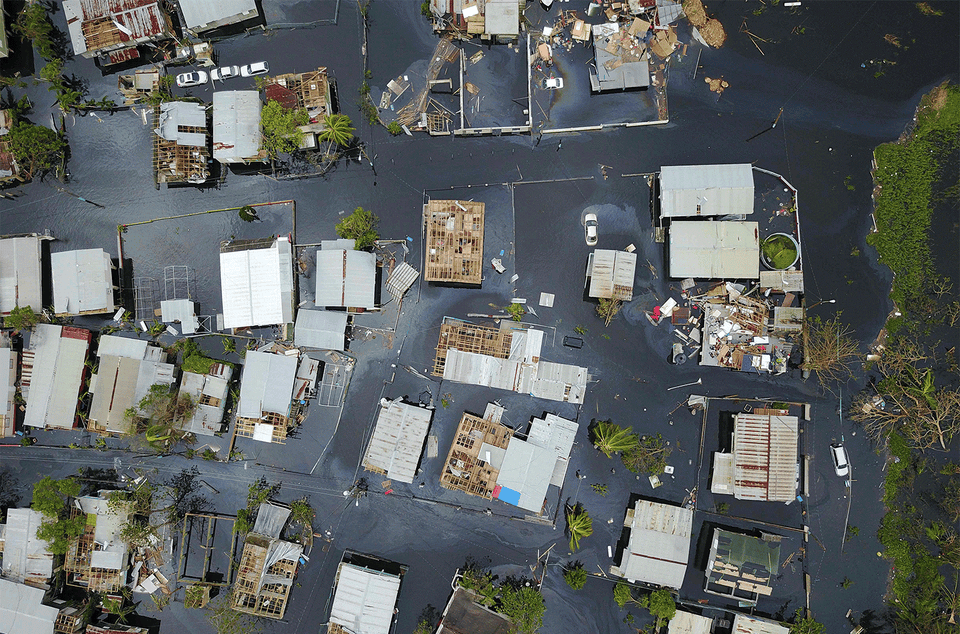 Puerto Rico Before And After
Popular in the Community