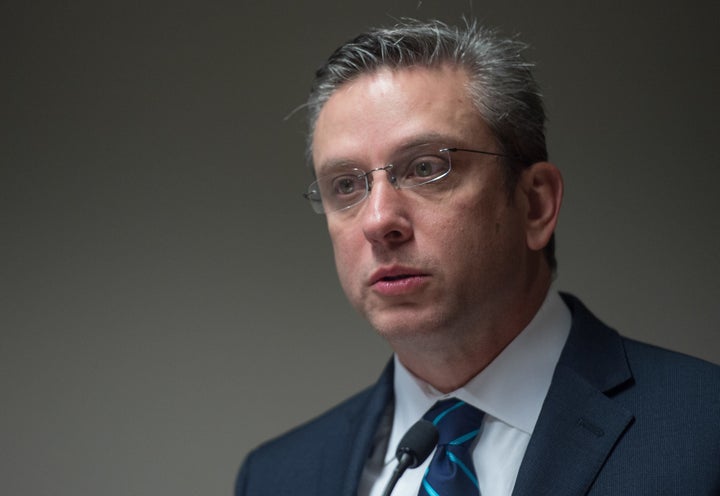 Puerto Rican elected officials pressed Congress forcefully on Wednesday to let the island take advantage of U.S. bankruptcy law before possibly defaulting on a Jan. 1 debt payment.
A bipartisan group of Puerto Rican elected officials traveled with Gov. Alejandro García Padilla to Washington, where they lobbied members of Congress once more before the year's end to help the island reorganize its crushing $70 billion public debt.
García Padilla told reporters at the Puerto Rico Federal Affairs Administration in Washington that he would likely be forced to choose whether to pay public employees or bondholders before the upcoming January deadline. Given that choice, he said, he'd pay employees before paying the debt.
"Puerto Rico is out of cash," García Padilla said. "It is a crisis that was decades in the making."
Because of the island's relationship with the United States, Puerto Rico's hands are largely tied when it comes to addressing its public debt the way U.S. states or independent countries can. Instead, it faces the prospect of default and sharp cuts in public spending that García Padilla says would provoke a humanitarian crisis.
"To my knowledge there is no permanent solution without legislation at this point," García Padilla said, later adding: "It will turn into a humanitarian crisis. Not in the Middle East, not in Syria. Here, under the flag."
García Padilla said his government had taken extraordinary measures to avoid a government shutdown, including "fiscal gymnastics" like declining to pay tax refunds and selling assets from the workers' compensation fund.
"These measures are causing massive outmigration and a shrinking tax base," García Padilla said. "Puerto Rico needs a lasting solution that breaks this downward spiral."
Under Chapter 9 of the U.S. bankruptcy code, municipal governments and public corporations may look to the courts to reorganize their debts if they are no longer able to pay. But Puerto Rico, a U.S. commonwealth, is forbidden under U.S. law from taking advantage of Chapter 9.
Despite prodding from President Barack Obama and repeated imploring from Puerto Rican elected officials this year, the Republican-controlled U.S. Congress did not show support for legislation that would extend Chapter 9 bankruptcy relief to the island.
Watch the entire press conference above.
Some opponents liken Puerto Rico's attempts to access bankruptcy protection to a bailout. Puerto Rican leaders, however, emphasized that such action would not be a cost to the U.S. government, but would rather allow the courts to reorganize the debts contracted by Puerto Rican public corporations and municipal governments.
"We haven't been offered and we are not asking for a bailout," García Padilla said. "We are asking for the tools to do the job."
With the standalone legislation stalled, García Padilla and other legislators hope to press Congress to include Chapter 9 access or some other form of relief in the annual omnibus budget bill.
"I will not vote for an omnibus bill that does not respond to the needs of the people of Puerto Rico, that does not begin to respond to this economic crisis," U.S. Rep. Luis Gutiérrez (D-Ill.), who is of Puerto Rican heritage, said at the press conference. "I can't go back and look at my mom for Christmas, which I will be doing, and go back and see her friends and her neighbors, and not have stood up when the bill came up."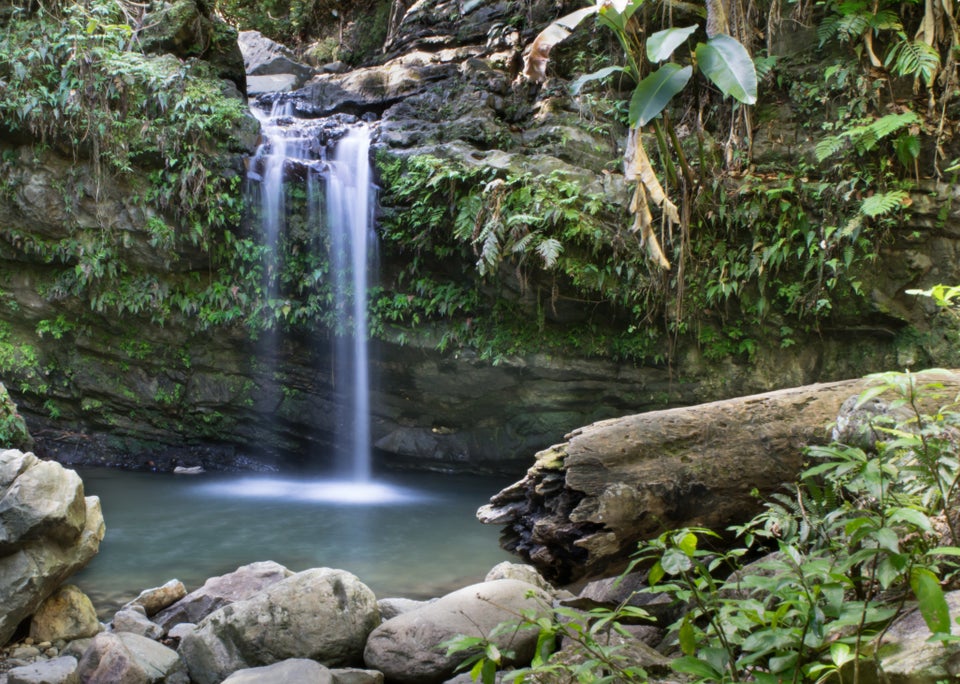 10 Things You Didn't Know About Puerto Rico
Popular in the Community